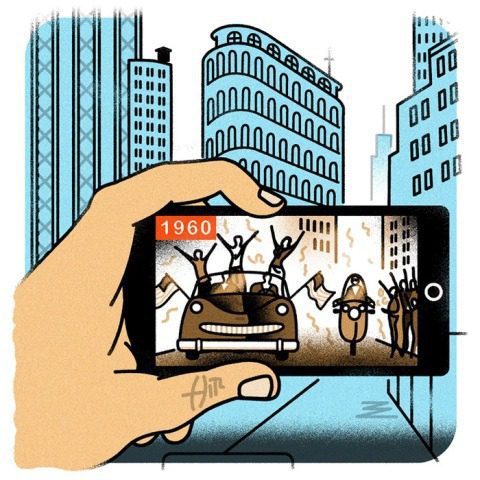 History is a fascinating subject. There are countless TV shows, documentaries, biographies, movies, literature and books written on what has come to pass.
History is also a strange topic. Not everyone gets it. Not everyone is fascinated by the past the same way we history lovers are. If you haven't noticed already, not many people go to museums these days. Following history can be a difficult task, but why worry, it is the age of smartphones!
Here are 10 outstanding history apps that are MUST have if you like history.
Timeline World War 2 with Dan Snow
Timeline World War 2 with Dan Snow is an interactive app for iOS users. The app was developed on the model of the popular TV show of the same name. The user can view the events of the WWII in a neat timeline format.
Just like Google Maps you can zoom in or out and view larger broader range of events, right down to the daily details. There are even educational video clips. There is a map view which allows you to see how the war escalated and what countries were invaded at which point.
If you are a WWII enthusiast, Timeline World War 2 is a dream come true.
The app is available for £9.99
Virtual History Roma is an app for school students. It is widely regarded as the best history app available for pupils. However, it is suitable for any age of learners who have deep interest in the Rome domination period of the history.
You can virtually view the important cities of Roman Empire in great details. Just like you were playing a 3D game. There are interactive timelines and maps.
Unfortunately it is only available for iOS users for £5.99
Giza Pyramids of Egypt 3D is a free educational app that focuses on Seven Wonders of the World. Although the name may suggest is it exclusively for Egypt and Pyramids but it focuses on all the Seven Wonders.
Through this app you learn about science, anatomy, world landmarks, astronomy, history, technology, art & culture, current events, geography, and natural features of the ancient world.
Streetmuseum: Londinium is a very clever app. It virtually takes you to the Roman London and in great detail. You can view the important landmarks, their history, you can even uncover treasures and artifacts.
The best part is that the app is completely 100% free.
Timeline Battle Castles is an app for the lovers and students of the medieval times. It teaches you about wars, castles, famous events all across Europe and Middle East. From students to professional historians, everyone can use the app and benefit from it.
The app has more than 100 video clips included, which if you think it's quite a big deal. The app is available for £6.99 only.
Maps of World is not as "fancy" as some of the other apps mentioned in the list. Made by SwiftContractPhones.com, it has no video clips or interactive features but from learning point of view it is a goldmine. You can study the important historical maps of various periods in great detail and there are loads and loads of them available. You can search them by era, place or timeline.
The app is free.
American Civil War Gazette is a free app available for both Android and iOS users. The app is simple yet has a very interesting premise. The app represents a horde of newspapers that report Civil War headlines as if they occurred in real time and you were reading newspaper during that era.
It may not be fancy but it is very educational and also free.
The British Monarchy focuses on Kings and Queens of England, quite extensively. Monarchs are easily searchable and almost every detail of importance is mentioned.
The app is free.
We have detailed many World War apps in this list. The Cold War In An Hour is a free app that focuses on the time from Second World War to the collapse of Soviet Union in 1991. For any history student this period is of immense important.
If you are interested the creators of this app also feature World War Two In An Hour, Nazi Germany In An Hour, The American Civil War In An Hour.
History is an app based on the History channel's popular shows. The best part is that you can watch this shows for free. You can either watch full episodes or clips. The shows featured in the app are:
-Vikings
-Pawn Stars
-American Pickers
-The Curse of Oak Island
-Ancient Aliens
-Swamp People
-Ice Road Truckers
-Ax Men
-Alone
-Forged in Fire
-Mountain Men
-Big Easy Motors
-Ozzy and Jack's World Detour
-Night Class
-The Selection: Special Operations Experiment
About Author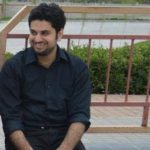 Nuur Hasan is a software developer, web developer and a technical writer with more than seven years of experience. He believes that sharing knowledge can do wonders and that is why he likes to blog. His other interests include politics and sports.