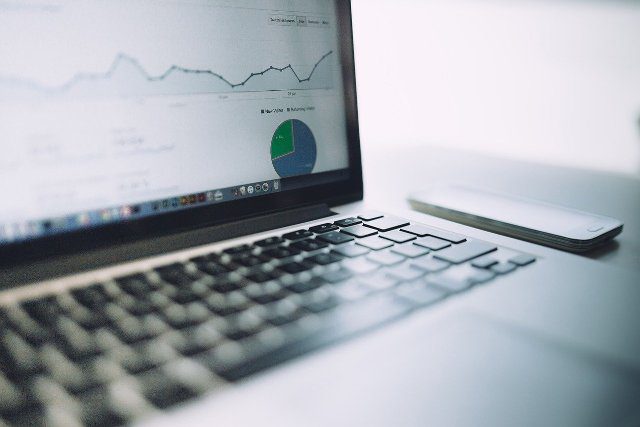 For a long time now, businesses have faced an omnipresent challenge across the platform. It is about informing the general consumer and marketing its business model. But blind SEOs and expensive pay-per-click advertising might come up with barely tangible results and imminent losses. You need well-mapped strategies for a steady flow of consistent organic traffic. People need the right information – and you want them to find yours easily. Organic traffic consists of visits from search engines. Hence search engine optimization and digital marketing are of key essence in how to increase organic traffic in 2020. We here at Funnel Media have come up with 10 of the most popular strategies for increasing organic traffic to increase the website traffic fast and effectively.
Reader based Optimization
We must always keep our buyer's personas in mind before rushing in for search engine optimization. It helps us to get a clearer idea of our ideal demographic and what keywords they might use.
This makes for a more efficient way of SEO rather than a keyword-riddled puzzle. Putting effort into our buyer's persona automatically ensures an efficient search engine optimization.
Headlines – The Turning Point
The first part of any standard article which the reader views are the headline.
Two blogs may be similar in nature and taste. But only one of them will overtake the competition as they managed to capture the reader's attention in a matter of seconds. Headlines are one of the (if not the most) most crucial parts of your post. While 80% of your readers will read the title, a mere 20% will go through the entire article.
So having an engaging headline is mandatory for keeping visitors more engaged and increase website traffic fast.
Using appropriate keywords
Keywords are the foundation for search engine optimization. New businesses often make the mistake of using the latest and trendiest keywords as strategies for increasing organic traffic. But using keywords that are specific to your business model helps to increase website traffic fast.
In time, search engines will identify the website or blog as a destination for that particular matter or issue. In turn, it will boost your content in search rankings and aid in potential customers to find you.
The Importance of Blogging
Blogging is undoubtedly one of the most efficacious strategies for increasing organic traffic. It has a wider appeal than your website allows and creates a large index of helpful, persona-optimized content centered on your market niche. Although, poorly-written or cheap content can potentially do more harm than good.
Always read, comment, and link to other people's sites and blogs.  Engage with those operating in your market, and they'll eventually do the same – attracting more prospects.
Work your Metagame
The meta title, URL, and description are the three main ingredients for an optimized web page or blog post. All SEO factors are always important, but meta description and metadata are quintessential to make your content more precise and professional.
At Funnel Media, we stay updated with the latest trends and technology in the market. Hence we have the necessary tools that elaborate on how to increase organic traffic in 2020.
Emphasis on Quality Content
The age of commercial mass content has gone. Nowadays businesses have a more personalized and direct approach to marketing about their product or service. It has proven to be more effective and engaging than conventional and corporate means. Writing and publishing are in demand more than ever. But it should not come at the cost of quality.
More relevant and appealing content will ensure better opportunities for a steady flow of organic traffic.
Internal Links
Once you have an adequate catalog of content, you can link it back to your blogs and redirect to other pages of your website. It helps visitors in finding more relevant content and keeps them on your website for longer. It helps in boosting search rankings and effective search engine optimization.
On the same note, overusing internal links might come off as spam that, in turn, will drive your visitors away. Be concise and proof-read without bias to ensure maximum search rankings.
Advocate Incoming Links
Google (one of the leading, global search engines) prioritizes sites that have a lot of incoming links, especially from other trustworthy sites. Encourage clients, friends and family members, business partners, suppliers, industry tycoons, and fellow bloggers to link to your site. More number of incoming links ensure a higher rank of your site. It comes off as more authoritative and relevant as it finds limelight in the eyes of search engines.
But always be wary of sneaky salespeople drawing you in with big words and less reputed and spammy websites. Steer clear of these as they have the potential to actually cause major harm to your search engine optimization.
Usage of Data and Metrics
Web analytics tools like Google Analytics help you to track visitors who get directed to your site or blog. You have the ability to see where they come from and what keywords they used for searching. It allows you to fine-tune your content in accordance. Moreover, using real-time data metrics in your content to showcase your market position gives the visitors a token of faith and clarity on the brand. It ensures their retention and helps in building loyalty.
Ultimately, you need to give your customers what they want to increase website traffic fast – quality advice, information, and insight.
Social Media Presence
In today's era of digitization, having a throbbing social media presence is quintessential on networks like Facebook, Instagram, Twitter, and LinkedIn. Regular posting and promotions tend to leave a lasting impression of your brand message. As a result, users often find themselves venturing into your website for further information and product knowledge.
It opens up your brand to a bigger and more diverse platform. In turn, this offers better opportunities and better strategies for increasing organic traffic.
Whether it is a well-established business conglomerate or a fresh, entrepreneurial initiative, you don't have to rely on expensive and orthodox methods like print ads, coupon codes, and billboards to expand. Our vision at Funnel Media is to be an innovative, interactive, and best marketing company in India. We mainly aim  at the goal to provide the best strategies for increasing organic traffic. You can rely on the best SEO company in Gurgaon to use the newest marketing tools and trends and learn more on how to increase organic traffic in 2020.