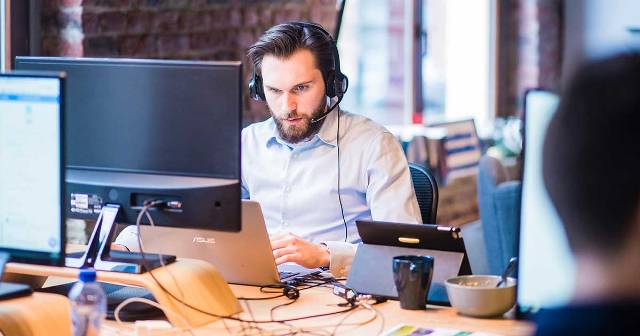 We all find ways to secure our life, from our home, private life, and more. Protecting ourselves from physical threats is easy because you know the guidelines. You can manage it yourself. However, when it comes to protecting your files and data on your computer or online, that's another topic.
Now, as we enter a new decade, we embrace changes in our technology. We know that we are to see wonderful creations that will aid us in our day to day life. But the problem is the threats or risks we encounter as we advance in the development of our technology.
These hackers or cyber criminals are unstoppable. They target anyone, and they have no limit on who they want to steal information from. Therefore, the only way to be protected from them is to always be prepared or to practice precaution.
You can somehow protect yourself from malware or viruses they can inject into your computer to destroy it or steal information. There are many security software programs that are developed and are being constantly developed.
What is Security Software?
These are software applications or programs developed to protect a computer or any device from unwanted viruses, adware, and spyware. These software programs were designed to remove harmful files or viruses in real-time, and it constantly scans for possible threats.
There are different types of security software you can use to protect your computer or network. These software programs can be utilized by individuals or by businesses.
Antivirus software
Encryption software
Firewall software
Spyware removal software
There are multiple reasons why you should buy yourself a security software. Here we give those reasons to convince you how important it is to secure yourself or your business.
Reasons to Invest in Security Software
Packaged Protection
Purchasing a security software may cost a little bit, however, it's worth the pay. If you want to protect your computer or internet browser, quality software must be purchased to do the job. Your computer will not only be infected by viruses, but also by other threats too, like spyware and more. Some of these are difficult to be detected and therefore, having good quality protection for your computer is important.
This software comes in a packaged deal to not only remove viruses but other harmful threats.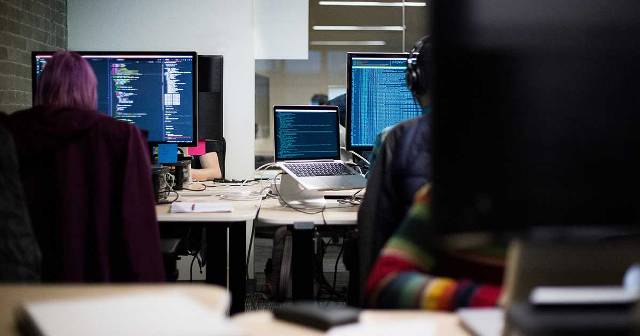 Protects Personal data or Information
As mentioned from the start, hackers don't carefully choose who they target, they just randomly select anyone they think are vulnerable. These hackers crawl into your computer to steal your personal data and sell on the dark web or use it for their own.
Sometimes as they try to steal from you, it comes to the point of destroying your computer. However, having security programs on your computer will ensure the safety of these data. And, in cases when the computer has been attacked or infected, these programs will back up important information or data of yours.
Cost Saving
It's expensive to buy a new laptop or device, even more, when you look for someone to repair it. That's why installing security protection for your computer matters. It will save your device from being fully infected by detecting any unwanted programs on its early stage. Infected files or applications will be cleaned. There is no need to worry about the destruction of your computer. You end up saving a lot of money
For business owners, they don't have to hire a person to fix the problem. Therefore, they can cut back on extra expenses.
Detection of Hidden Files
Nowadays, viruses are not easy to be detected. Often they are hidden from files that seem to look harmless. While this happens, it slowly can get into other files and infect or destroy it. That's why investing in a software that will protect your computer can give you an early warning or can automatically delete or remove the virus or threat.
Increases Speed and Performance of a Device
Malware can slow down the performance of your computer. Nobody likes a slow machine because it's frustrating and annoying to encounter this. However, security programs can remove this malware or any detected threats that can slow down your PC's speed.
Protection from Internet of Things' (IoT) Vulnerability
The popularity and advancement of this technology have become such a great wonder to many. It is accessible and convenient, but as much as IoT has great advantages, it is also vulnerable to threats.
Hackers nowadays are smart enough to find loops holes in applications, programs, or software in order to enter. However, with the help of security software, it checks every part or file in your device to be certain.
Avoids the Loss of Productivity
When you have a business, you know the importance of productivity. Being able to have a productive team in a day means more profit or income for your business. However, when your company is not secure enough from any threats, it could affect your company's productivity.
Aside from stopping your business from working, once hackers get their hands on your company's data, it can gain access to a lot of personal information of your clients or customers.
Provides 24/7 security
Sometimes we might not know we are victims of these criminals when it's too late. It often happens slowly and even unnoticeable. Therefore, it is important to install software that will guard your data or clients' data 24/7.
Your security software will guard your computer by keeping watch of it even with the slightest suspicious content.
Save Your Reputation
For businesses, installing quality security software will save their business from losing their reputation. When you have a business, your reputation is one thing you have to keep. This will gain the trust of your customers. But once you lose it, then everything's gone.
Hackers don't care if a business will be ruined. All that matter is for them to achieve their goal of retrieving important data. Hence, as early as now, protect yourself and your clients from the hands of these cyber criminals or threats.
Protects Even from the Most Sophisticated Attacks
Malware, viruses, and more also develop and become more infectious and threatening. The functions and features advances as technology and other software do. Therefore, an updated and fully working security software can do the job of protecting your data even from the most sophisticated attacks.
Conclusion
Cyber threats are common, and it happens as of right now. There is no specific time, person, or day threats like this happen or target. It occurs every second, and therefore, you must be protective of your personal data or data of your customers and clients. It's always important to secure as early as you can and stay updated to keep maximum protection.
About Author:-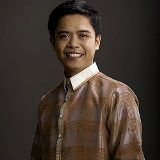 John Ocampos is an Opera Singer by profession and a member of the Philippine Tenors. Ever since, Digital Marketing has always been his forte. He is the Founder of SEO-Guru and the Managing Director of Tech Hacker. John is also the Strategic SEO and Influencer Marketing Manager of Softvire Australia – the leading software eCommerce company in Australia and Softvire New Zealand.