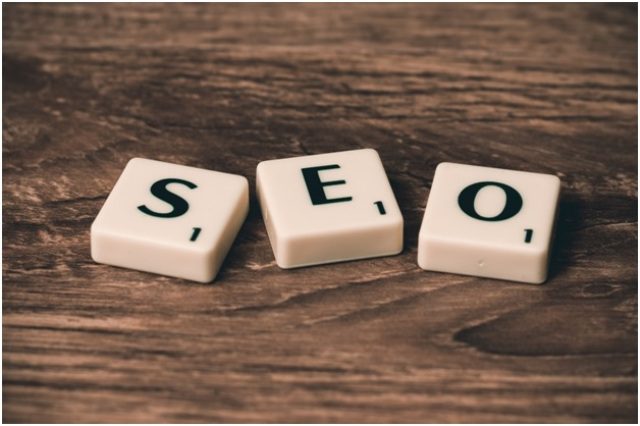 Whether you're actively looking for a job or strengthening your brand, you have the best of both worlds on your blog. If your content doesn't have the visibility you'd like or you "don't show up in Google", some factors of the well-known "SEO" may be failing. However, when it comes to strategizing for a business, SEO strategies vary as per the type of business. For instance, SEO for Shopify platforms (a type of eCommerce platform) won't be similar to the ones that are running WordPress websites. So take note of these simple tips to improve your blog's web positioning that will help you take a step forward in your professional career, whatever the goal may be.
Get a boost with SEO and these SEO tips
Today, a blog with a good SEO can do more for you than the best resume. Nothing like a well-positioned site to prove your worth as a professional. So, if you have space where you publish regularly, take note of the following tips to improve the SEO of your blog.
How to create content for a blog
The key to the success of a blog, even before the intervention of the SEO, is to create quality content. So when creating your content, put yourself in your reader's shoes.
Think about who your user is, what they need, and create content that can help them. Try to be as detailed as possible when describing your target audience (what they do, how old they are, what their hobbies are, etc.)
When creating your content, be it in text, video, or the format you choose, you must attend to your user's needs and answer questions that may help them. Analyze what their problems are, what situations they would have to respond to. Once you have established the main problem, analyze what other issues arise from it.
For example, if we are talking about a marketing blog, the main problem may be to create content with marketing tools (communication, social networks, growth hacking, branding, etc).
However, you have to do some research to detect related issues that may be of interest to your target audience. For example, how to make a marketing strategy, marketing tools tutorials, etc. All this will be very simple for you based on a keyword study.
What is a keyword study?
The keyword study serves to anticipate and know the real needs of the users in your niche. A keyword study is done with tools like Google itself (if you search, at the bottom Google offers you similar searches on the topic you are looking for), the Google Ads Planner, or Semrush.
A blog can assist you in getting a new line of work. If, on the other hand, you are actively looking for a job and want to work more on your brand, then the blog is your best ally. In this case, the content should be in line with your skills and knowledge. Make your blog show the best of you.
If you are clear that the purpose of a blog is to create good and useful content, then we can already see SEO concepts to enhance your articles.
4 fundamental steps to bring your blog to a good end
1: Define your user (as you would do with a buyer person)
2: Detects the information needs of this user
3: It looks for the contents (in form and content) that best meet those needs.
4: Let's create! Always make quality content with the mind readers, not Google.
Tips for optimizing the SEO of your blog (suitable for beginners)
Now that you have quality content that is well focused on satisfying the information needs of your target user, let's give them what will put them in the top results of the ranking.
This post is suitable for beginners who lack knowledge of SEO.  All the focuses we will see are important for what is called SEO on-page content, which relies upon and are legitimately controllable by you and for which you won't need profound or specialized information on web positioning.
The objective of these measures, besides improving the user experience, is to help Google understand what your content is about. This will make it easier for them to index your pages and classify them.
Do a Keyword study:
Before you start writing crazy, do some good keyword research. This study will allow you to discover what the users' demands are in the search engine.
Help yourself with SEO tools for keyword research
Lengthen the queue: Suppose you have a blog that has employment as its theme. Then, starting with the word "job", you will play with new searches and introduce other words
As you add more keywords, you increase the combinations. The queue gets longer, let's say. This is called "long-tail keywords", they are words that have fewer searches, but are positioned more easily.  Example: "yoga", "how to do yoga at home".
When you have your keywords/phrases, create an editorial calendar to create your blog content.
Controls keyword density
While it is important to include keywords and other related terms, it is important to do so with restraint. Make sure there is a balance, that the density of keywords is not too low or excessive.
If you look for information, you will find several ratios or percentages recommended, however, it is a very relative issue.
As in almost everything related to the web positioning, use your common sense. Almost anything that is too repetitive for the user will also be too repetitive for Google.
Optimize titles and subtitles
When you write the titles (H1) and subtitles (H2, H3, H4…) of your articles, keep in mind that they are related to user searches, and follow the logic. The closer your titles are to the way people search, the easier it will be for Google to put you in the top positions. Remember what issue you will understand with your substance.  Utilize the watchword or expression in your titles.  Think like your per user and envision what he would ask Google, answer him with your title.
On the off chance that you are making an instructional exercise post (How to), reflect it in the title itself. (How to write a CV… Tips on how to apply…)
Note the H1 extension. Use Plugins such as SEO Yoast to assess whether you have exceeded the maximum extension set by Google.
Use the H1, H2, H3… tags well, respecting the text hierarchy itself.
Create descriptive but attractive Metatags
Meta tags are the information that appears next to the URL in Google results.
Title and Description are very important for SEO because while they allow you to work your keywords must be attractive and generate click intent. They are key to increase the CTR of your results. Think about them, because they will be your presence in the search engine results, you must stand out from the rest.
Remember watchwords for your metatags as right on time as could reasonably be expected.
Describe the content of your article and invite you to read it.
Includes Call to action or calls to action to click on your post.
If your content is updated, please let us know.
Create friendly URLs
If you publish from WordPress, you will see that by default the URL adopts the same structure of your title separated by half-scripts. The ideal at this point is to modify the URL and optimize it:
Use the keywords in your URL.
Separate the words with hyphens.
Create short URLs, but don't alter the meaning of the phrase.
Descriptive URLs of the content, natural.
Remove articles and prepositions, eñes, punctuation marks.
Example: Let's analyze this title and how we could optimize the URL:
"How to write a successful cover letter"
Default URL: how to write a successful presentation letter
Optimized URL: how-to-writing-letter-presentation
Add internal links
Internal links have two key purposes: to provide more value to the reader and to guide Google into your blog. Link your blog articles through relevant internal links and you will improve your internal SEO.
Don't abuse this resource: an excess of links can be uncomfortable for the reader. Besides, you run the risk of losing their objective.
Every now and then, survey your articles and make new connections.
Maintain a strategic distance from phrases like "more data, click here, etc.".)
Include two or three corresponding articles in the post.
Use the post footer to place related articles.
Incorporating graphic elements into your text is essential. However, there are a couple of elements that you should take into account when it comes to SEO.
Watch their weight. Several tools allow you to reduce the weight of your images without altering their quality. TinyPNG is a good example.
Add the "alt" tag to your images
Before you upload them, give them a name in line with your keywords. That is, don't upload images called "IMG_1234", but "template_curriculum"
Publish frequently.
Google offers need to late substance, so attempt to be predictable with your articles to keep up the newness of your blog.
Ideally, you'll want to create an editorial calendar that you can stick to. That will save you a lot of uncertainty and ultimately save you time.
It's not just about creating new articles. You will also have to "renew" the old ones.
Watch your website's loading speed
Search engines judge the loading speed very harshly. This is normal since users abandon a web page very quickly if it takes a long time to open. Therefore, you must watch how fast your website loads.
Use tools like GTmetrix, PageSpeed, or Google Analytics to test your speed
Select a decent facilitating, amazing and that gives you ensures.  Optimize your images before uploading
Always use a cache plugin
Uses Responsive designs
There is no doubt that mobile searches surpass those made from computers. Not just that, apparatuses like Siri or Google Now have caused individuals to perform oral pursuits.
That's why it's vitally important that the web design you use is responsive, that is, compatible with mobile devices. If your design is not compatible with the mobile system, your content will not be correctly visualized and will leave your page.
If you already have a blog and you don't know if it meets this condition, you can check it here: Google Mobile Optimization Test
Ready to tackle your blog's SEO?
If this information has seemed too much for you, don't worry. If you have a blog, you don't have to implement them all at once. The healthiest thing to do is to modify your website little by little and test it to see what happens.
On the other hand, if you don't have a blog, make a list of all these aspects, and when you write an article check that it meets these minimums before publishing it. When you have your blog ready, share it in your social networks so that you have social traffic.
Good luck with your blog!