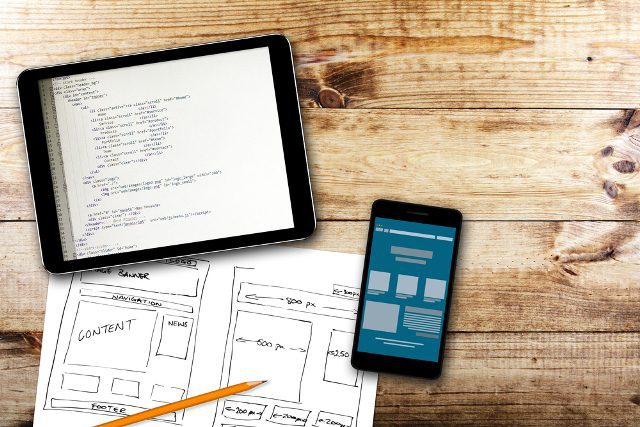 Over the recent years, we have seen millions of apps and websites receive a makeover. Designing complex applications is a challenge on its own. Regardless of what type of app you are creating, or are planning to create, design mistakes can be harmful when it reaches its final stage; the users. Most users want to download apps that are fun, functional and offer value during multiple uses. They want apps that are aesthetically pleasing and don't require a lot of effort to interact with.
A lot of poor design choices hamper consumers' connection with brands. From basic layout to weak content, poor navigation, and unknown errors, there are many aspects of design that can be improved.
In this article, I've gathered ten of the most common app design mistakes for you to avoid when making an app yourself.
Mediocre First Impression
When we meet someone for the first time, we do our best to please them. We make an effort to dress nicely, we try to be courteous, and what not…all because we know the importance of a first impression. And, it goes the same for our app. If users are turned off by your download page or initial impression when they open the app, chances are they won't be using it again. A great first impression is very important. And that first impression is created by your logo as it is the first thing a user sees. Your best results, it is recommended that you get help from professi0nal logo design services.
Poor Feedback
One of the most important rule for improving an application's usability is to provide clear feedback, you must be very transparent with your users. Show users the system's current state, tell them how their commands and actions have been interpreted, tell them what's happening, etc. DO NOT keep your users guessing as it sets a bad impression.
Using a Non-Responsive Design
Nowadays, most searches are done on mobiles, having a website that can display properly on those devices is of importance for any businesses. Most websites have been created with a responsive web design. Google introduced a search update that reprimands the non-responsive sites. So take great care to keep this in mind when designing your app, it can cost you heavily.
Inconsistency
Everything within an app should look and work in the same manner. When users have expectations, deviations from those expectations cause confusion and frustration as people attempt to solve the problem. You may lose some loyal customers if they don't see a consistency in your service. Remember, human minds crave consistency. 
Cluttered Design
One of the biggest flaw in many apps is clutter. It may seem like the designer wants to stuff all his/her idea in one place, whether it is a game or tool or news feed, on a single screen, making the app appear unprofessional.
Apps are mostly used in mobiles, so they must be designed having the small screen in mind. Try to make the designs clean and easily accessible. DO NOT make the icons too small or too close to each other. 
Wrongly Placed Ads
Advertising is the core for any brand to generate revenue, but if it's cluttering the App and giving bad user experience, you should reconsider your strategy of ad placements. Avoid using full screen adds as it covers your content. Also try to keep the close button visible for your users to make an easy exit.
Complicated Interface
This is usually a common problem with gaming apps – they are way too complicated. By the time users figure it out, they don't want to play anymore.
Always keep in mind that the interface should be simple. It should be easy to understand and operate without additional help.
No Default Value
Default values can save significant efforts in repetitive tasks, such as filling in the same form many times. The analytics you provide to your system can help to understand your most commonly chosen option for a specific field as well as your preference.
Defaults are quite helpful because they can make things easier for the user by showing them how to use the app, providing an option for users who are uncertain and by speeding up the entire interaction.
It can be a big hassle for the user if he/she has to put in the required information over and over again, making them repulse the app. 
Unlabeled Icons
Each icon must be labelled as its really rare for icons to stand on their own and have users understand them immediately. Even icons that might seem universal are not as familiar to users as most designers would expect. It can get even worse if your application has unique icons. In simpler words, most icons, unless they have a text label next to them, will be difficult or impossible for users to understand.
Now, pairing icons with a text label has many benefits like:
It can increase the size of the target
It decreases the time to recognize the command as two memory cues are better than one
It can make learning and adjusting to the interface easy
It can help users see the difference between other commands

Meaningless Information
Most frequently, long strings of letters and digits, such as automatically generated IDs in a database are used to uniquely identify an item in an application. The sequence of code may be completely meaningless to users, but they are often displayed as the first column of a table, forcing people to go past that first column to find the actual information.
Try using human readable codes as it can be very confusing and sometimes annoying for you users as even highly trained professionals cannot remember every possible code. Remember, users like simplicity and that is something that will help you reach great potential.
Conclusion
Designing an app is a huge responsibility and can be very challenging. Applications are domain-specific, so an efficient, and pleasant application for one industry might be a disaster for another. If you want to create a handy application, it will require you to do a research on your users. You must try identify their workflows, their needed features, and their expectations from an app.
For achieving a strong hold in this domain you must try to connect with your customers personally. This enhances the brand identity and strengthens the relationship.
You can use this post as a checklist or reminder to help you ensure that your app is as good as it can be visually and in terms of usability.