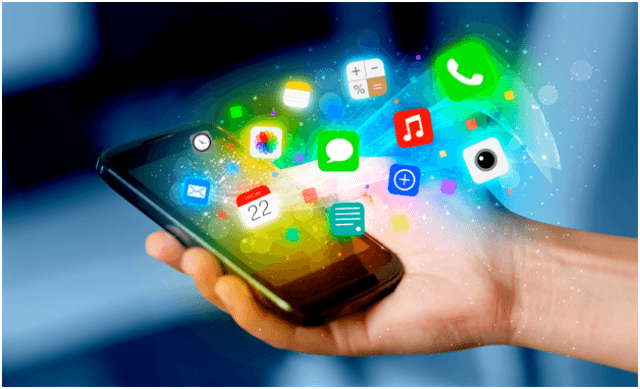 Applications are magnificent things if they are used properly and to their full potential. Nowadays, mobile apps have become so popular that they feel like a necessity because without them we can't get the maximum benefit from out smartphones. We now have so many applications on our cell phones that sometimes it's hard for us to keep these applications updated with the latest version. Therefore, it is better to let these applications update themselves automatically whenever your smartphone is connected to a network.
There are many apps that can help increase productivity, allowing us to work more effectively and efficiently. For example, McAfee is great for enhancing security, Whatsapp is an app used for communicating and Facebook connects the world.
It is true that the use of applications is increasing at a rapid pace but there are many people who still don't know what their own mobile apps can do and what they can accomplish if they use these apps to their full potential. With every new update, these applications change, adding new features and better performance.
Let's take a look at what some of these apps can do for you and how you can use them effectively:
Google Wish List
People who love traveling can use this app to their benefit. Google has recently updated its applications and have added additional features to Google Maps. Now, you can add your favorite places in the wish list of this application, this wish list is available in the "Want To Go" feature of the application, which keeps a record of the places that you want to go to in the future.
The Reply Back Feature of Gmail
Gmail is now updated with a new feature that allows this particular application to respond based on the context and content of the email. Those days are gone when you had to wait for the reply of the email by checking your email inbox constantly. Gmail can instantly respond back to an email if it feels that an email in your inbox needs a reply. In such a situation, you will be presented with three options, out of which you have to select the one that you think is the most appropriate one.
Facebook App for Finding Wi-Fi Connections
Facebook is an astounding application that keeps you up to date on social media and connects you to the world. However, this is not the only thing that Facebook has to offer to its users, another very important feature that this application has is its ability to provide the location of the places that offer an internet connection. With the help of Facebook, you can discover places that offer free internet connections which was specifically designed for travelers who are on the run and need an internet connection to get online.
Create GIF with Facebook
Creating GIFs is an art which is becoming the new hottest thing these days. There are many users who are in a constant race to create the best new GIFs because the competition is fierce. Facebook is a social media platform that provides its users with an opportunity to create their own GIFs so that they can share them with their friends and family. You will be able to understand how it works much better when you use the application yourself.
Sharing Files through WhatsApp
WhatsApp is an incredible application that allows its users to make free voice calls, video calls, and texts to their loved ones. Now, with the latest version of WhatsApp you can send and receive files, a great update for those that use this app. You can send and receive files on WhatsApp according to the file size, which is 128MB for Apple users, 100MB for Android users, and 64MB for PC users. Communicating is extremely easy with WhatsApp and Time Warner phone service. You should take advantage of this new feature and share files with your loved ones, it's more convenient than ever.
Download Movies and Shows from Netflix
There are many people who have signed up for Netflix but are still unaware of the fact that they can download movies and shows from the application. You can easily download the films that you want to see simply by launching the app on your smartphone or computer. Then on the menu bar you will see the option of 'Available for Download,' click on that option and you will be able to see all the movies and shows that you can download and watch later, even if you are not connected to the internet.
Gmail and Security
Gmail has been improving ever since it became available for users. The enhanced security features in the new version allows users to increase the security of their which keeps hackers and cybercriminals away and out of your account. The enhanced version provides scanning and detecting features that can filter the scam emails because some might contain viruses and malware.
Mute Haters on Twitter
Everybody hates criticism, therefore, Twitter is now providing you with the option of muting the accounts from whom you don't want any notifications from. You can easily mute these accounts simply by going to the 'Notifications' section and clicking on 'Settings,' then you just have to go to the 'Advanced Filters' section and remove the accounts that you no longer want to see.
Locate Your Friends on Facebook, Snapchat, and WhatsApp
These applications offer a new feature of tracing an individual's live location. This feature can be very helpful if you need to trace someone's live location for safety or security reasons. You can also estimate someone's arrival time that you can make any necessary arrangements.
Sharing Songs
Sharing songs and audio files has become very simple with Spotify. All you have to do is launch the application, open the menu of the song or album and scan the song so that you can share it with your friends.