Every business owner wants to scale up their business online. But, the million dollar question is, how? There are many SEO agencies in Manchester, Birmingham or London, who can help you. But, before you reach out and partner with one of them, it is a good idea to know the 10 tips shared in this article to help you improve your online business.
Digital platforms are increasingly proving to be a game changer for, both small and large businesses. The extensive reach of these platforms is being leveraged by enterprises as a cost-effective medium to market their products and services. However, there are certain key aspects of digital marketing that businesses need to keep in mind to effectively use the medium to maximize profitability. Businesses are leveraging the help of SEO agencies in Manchester and around the world to identify their requirements and devise a strategy suited to their growth. In this article, we will talk about ten tips to effectively scale your business online.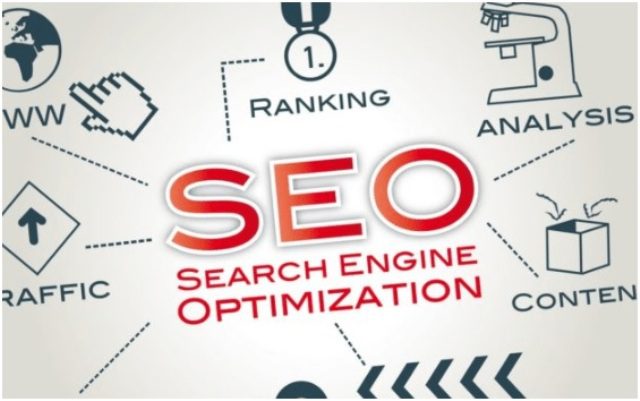 1. Evaluating the Health of Your Website
Setting up a website for your business marks the beginning of your journey in the digital marketing landscape. Constant evaluation of website performance is necessary to obtain a detailed insight into consumer behaviour and conversion rates. You can use tools such as Google and Sitecore Analytics to find which channels are drawing in consumers and how long do they stay on the page. Additionally, conducting crawling tests for your website can help you identify the shortcomings in it, which impacting its ranking on Google. Fixing the loopholes can aid your business garner more consumers through the organic search channel.
2. An Audit of Your SEO Strategy:
Certain buzzwords or keywords associated with your particular business are predominantly used for searching a product or service. An analysis of the popular local, national, and international popularity of the keywords used on your website can help you evaluate your ranking on Google and optimizing traffic on it.
3. Competitor Evaluation:
You can source the inspiration for your next digital marketing campaign by reviewing the activities of your competitors. Tracking social media activities can give you ideas of rankings and categorization of companies similar to yours. This information can be vital to designing your marketing campaign and can aid you to expand your business by recognizing different revenue streams.
4. Streamline your Marketing Strategy:
Clearly defining your marketing objectives is necessary for achieving set targets and goals. Fads and short-lived trends in the digital marketing space can often influence decisions which can adversely impact the profit margins of your business. Identifying goals and planning accordingly is sure to help you invest your time in the right areas and efficiently measure the results of the process.
5. Devise a Keyword-Centric Content Marketing Plan:
Defining a precise communication plan to promote your business through emails, blogs, and social media platforms is a must to maintain a consolidated position in the market. A straightforward keyword-based content marketing plan is enough to draw relevant audiences to your website through different channels. Storytelling and informational blog posts are effective ways of engaging visitors.
6. Developing a Keyword Plan for Niche Targeting:
Post a thorough SEO audit, and you will be left with a list of potential categories you can target. When coupled with your precisely defined marketing goals, it can help you devise clear keyword plans to target niche audiences and extend your consumer base.
7. Lead Generation:
Customer acquisition and retention are pivotal to the success of a business. Lead generation is an effective technique to accomplish this goal. Some of the common methods that can be used for the same are email collection through social media platforms, newsletters, email marketing, and co-marketing.
8. Defining Channel Strategies:
Trying to maintain a presence across different digital channels is futile and ineffective. Identifying the channels best suited for your budget, industry, audience, and brand is necessary to ensure you invest your time in improving your profitability from digital media.
9. Customer Retention and Acquisition:
Devising clear strategies for new customer acquisition and retention is central to the success of a business. With access to an extensive network of customers, you need to define clear strategies outlining a clear flow of customer acquisition beginning from the first interaction until the completion of the purchase of a product or service. Similarly, it is necessary to devise plans for rewarding loyal customers and defining strategies to sell new products and services to the existing consumer base.
10. Brand Promotion:
Creation and distribution of press releases outlining your recent achievements, product launch, and ideas that you realized from recent research conducted by your company are effective tools for promoting your brand. The booming social media platform has also opened up lucrative opportunities to partner with influencers and promote your brand and product.
The wide-ranging requirements of businesses have created favourable circumstances for the rise and growth of SEO agencies in Manchester and around the world. SEO companies in Birmingham, London and other cities are focusing on helping enterprises gauge the level of competitiveness prevailing in the market and identifying their target audience to expand their market presence and gain maximum profitability using the digital medium.