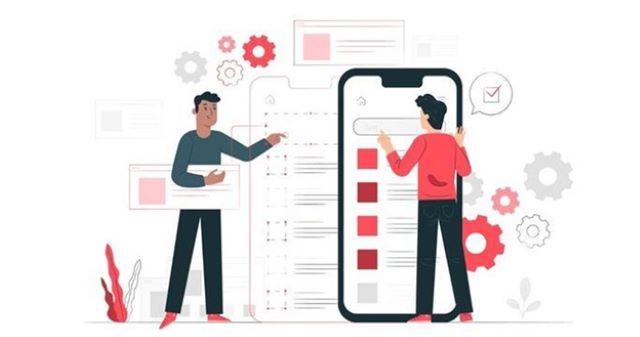 The online market is always open. These days, it's crucial that the general public be able to connect with, learn about, and shop with your business 24/7 if you want to be successful at attracting and retaining clients. A well-designed mobile app is essential since more customers than ever are utilizing their phones as their primary devices.
But creating a successful mobile app is no simple task. In addition to allowing customers to execute transactions, gather information, and get in touch with your company, a well-designed app will also have features that reassure users that their personal information is secure as well as an easy-to-navigate user interface that won't aggravate users.
Making a mobile app that makes it simple for customers to complete their tasks will keep them coming back to the app—and your company—for more. The Forbes Technology Council's 15 tech industry experts list the essential characteristics of a successful, user-friendly mobile app below.
List Of Features In A User-Friendly App
'How-To' Screens
After the initial download and upgrades, educational or "how-to" screens are necessary in today's world when the user is confronted with an infinite sea of capabilities.
It's best to involve the audience to make the most of the recently developed capabilities because not all consumers are equally tech-savvy.
A User-Friendly, Responsive Interface
An intuitive user interface and responsiveness are requirements for mobile apps. Customers desire a seamless experience and to grasp exactly what to do in the app, which buttons to click, and other instructions. Moreover, the app has to be adjustable to various screen sizes, given that there are already 3.8 billion smartphone users globally. Importantly, choosing the expert mobile app development company will help you to get a user friendly as well as responsive interface for your mobile app.
Chat Support/Callback Functions
Callback features and chat support are essential components of mobile apps. If I'm in a support role, I'm probably already frustrated, so having to travel to another website or wait in line simply makes things worse. Everyone should consider customer support as a potential area for customer growth.
A Search Option
Many business apps do not have a search tool, which is an essential feature. No matter how basic your mobile application is, a search feature in it is crucial because everyone has varying computer skills. To keep users interested in your app, make it as simple as possible for them to find what they are looking for.
Battery Preservation
There are a lot of excellent apps and ideas out there, but if the power drain is too significant and the end user can't use their device for as long, those features are abandoned. Therefore, battery-preservation strategies and procedures that guarantee a prolonged experience and extended battery life for the end-user must be considered in solutions.
A Simple UX With Clearly Visible Privacy Options
Every program must ideally offer a simple and clean user interface, clear privacy notifications. The user-friendly UX will improve the consumer's opinion of your brand identity, and the upfront privacy notices will demonstrate your concern for your customers' data, thus boosting brand affinity.
A Security-By-Design Approach
To begin with, there is a severe lack of cybersecurity consideration in mobile app development. Adopt a security-by-design methodology while creating successful apps. Developers must adhere to the shift-left principles. This means that effective security testing is required across the entire development lifecycle, from inspiration to architecture, execution, testing, and release.
Multi-Factor Authentication
According to AI Kingsley, any business software that offers access to information should be created with multi-factor authentication as a standard for user access and validation since it is now more important than ever to strike a balance between data accessibility and data protection. If security isn't at the core of your app development, it seems reckless and myopic to try to build on sandy ground.
Scalable Text
Scalable text is a best practice for accessibility. Still, it also benefits all of your users by giving them greater freedom to take advantage of the experience in their unique ways. Similar to the default device language and dark or light mode, you are meeting the user where they are by following their system-level choices, which eliminates the need for alternatives within your app.
Automatic Speech Recognition
A hand is needed to hold the phone and swipe and tap to navigate on a mobile device. Voice-accessible software is becoming more crucial for individuals who are unable to efficiently use their hands owing to a disability, an injury, or because they are otherwise occupied. Moreover, app developers can install text-to-speech, making it more easier for users to interact with the app effectively.
Multi-Device Synchronization
Synchronization across several devices is a crucial function. How many times have you opened a mobile application to fill out a form only to realize that it is either too difficult or that you would instead do it on a website? It would be really helpful to have the option for real-time synchronization completion across many platforms and devices.
Targeted Push Notifications
The secret to retaining and reengaging users is to send them targeted push alerts. When used in conjunction with behavioral analytics, they help marketers run upselling and cross-selling campaigns, stop cart abandonment, and notify customers when a product is restocked. These customized notifications successfully reduce the customer journey and boost conversions with timely and pertinent messaging.
Augmented Reality Integration
The future of mobile application must-haves will be (AR) augmented reality integration since it offers users a more exciting as well as immersive experience successfully. AR is currently on the verge of becoming widely used. Its features can be incorporated into a wide range of apps, from e-commerce try-on and AR-enhanced gaming to healthcare upskilling and manufacturing optimization.
Data Collection Opt-Out
Users should always have the option to refuse data gathering, always. Data security and user privacy are of the utmost importance. Giving your consumers more control over their personal information may not be as slick or hip as other cutting-edge services, but it is a simple method to build trust and transparency—two essential elements of long-term success.
Conclusion
For now, this is all about must-have features in mobile app development. I hope you understood well and will keep all these points in your mind while developing one. Do convey your thoughts on this in the comment box, and also let us know about the topic you want next!!