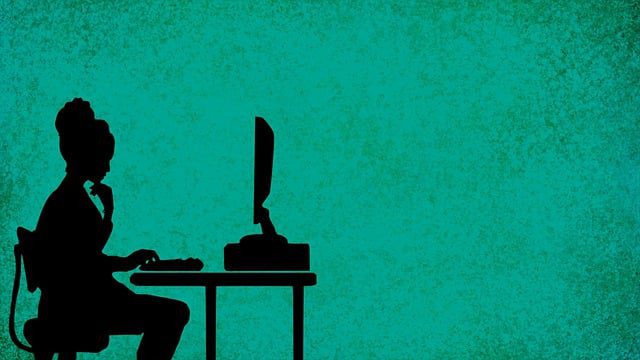 There has been a dramatic change in recruiting remote developers, as more businesses become aware of the advantages of a remote workforce. The 2020 epidemic has hastened the remote work trend by making it a necessity for many companies. Companies are realizing the benefits of employing remote developers, turning out to be great for both parties. However, remote recruitment is a time-consuming and intricate process, and many may not know where to look for qualified remote developers for their development projects.
For this reason, we have compiled a list of the top 15 sites of reliable companies to get you some excellently talented remote engineers.
15 Best Sites to Hire Great remote Developers in 2023
eSparkBiz is a leading software development company for more than 12 years, with offices in India and the United States. They specialize in building custom applications that help businesses of all sizes worldwide run more efficiently. Being a CMMI Level 3 company, they are experts in all popular technologies like Node.js, Laravel, ReactJS, RoR, etc., and even modern techs like IoT, Blockchain, AI, Data Science, DevOps, & Cloud.
eSparkBiz is home to top-tier programmers who meet strict deadlines without sacrificing product quality or budget. The uniqueness of your business model is considered while developing our custom solutions for the best results. So, working with eSparkBiz ensures long-term viability by implementing cutting-edge technological solutions.
With over 300+ available in-house experts, eSparkBiz scales innovative digital solutions to boost the efficiency of your company software while also providing a cutting-edge user experience. They use the value-driven Agile methodology and expertise to simplify your complicated offshore software development and provide market-ready solutions.
2. BIX Tech
BIX Tech has provided high-quality documentation alongside outstanding AI parts. The team uses Slack and Google Meet to effectively communicate and collaborate. Thorough and meticulous experts in their fields, they help you choose the best automation solution for your needs in terms of cost, ease of use, reliability, and technological compatibility. They offer proof-of-concept evaluations of both commercially available and freely available options. With BixTech's full portfolio of services, clients can rest assured that their applications will be among the most effective, engaging, and aesthetically pleasing in the industry.
3. MobiTouch
MobiTouch is a group of trustworthy designers and developers. Their work pillars on three words: difficulty, development, and devotion. MobiTouch is nimble in both the startup and big-brand ecosystems. It is a software development company, and they are all for regional tech boosterism. Apps for mobile devices, AR, and dynamic websites all fall within this category. To ensure the highest quality digital solution, MobiTouch pays close attention to every line of code.
4. Inflecto Systems
Inflecto Systems assists in integrating vital growth-supporting technology, such as questionnaire-scanning and letter-stuffing devices. Engineers at Inflecto are experts at gauging what clients want and communicating complex concepts that are easy to grasp. Most importantly, Inflecto Systems include its customers in every step of the design and development process to guarantee that the solutions meet their needs.
5. Piesoft
PieSoft unlocks your digital potential and propels your company forward at lightning speed. They are an industry leader in cutting-edge hardware and network integration, in-depth system analysis, and software development. To help your company expand rapidly and successfully, their software experts can help you streamline and automate your business processes.
6. Twin Sun
Do you want to hire mobile app designers who get your big-picture concept? Twin Sun's best team will build your software with faster outcomes using modern development approaches. The company has helped many other customers in your shoes before. Twin Sun aims to facilitate the creation of high-quality software by expert people.
7. BN Solutions
All the developers of BN Solutions aim to help federal agencies streamline their operations so they can meet the growing complexity and dwindling resources with efficiency and effectiveness. With extensive knowledge in accounting, financial management, business operations, data analysis, and reporting, the team has a good report of supporting government agencies for over a decade. All their experts are quick to respond when clients need advice with on-time projects of high standards.
8. Azul Arc
Over the past fifteen years, all the software developers at Azul Arc have dedicated improving the design and development procedures to keep up with the dynamic nature of business today. Their design and development teams ensure to craft polished, user-friendly applications, websites, and visualization services for all of your business's software requirements.
9. WEBO Digital
WEBO Digital developer's mission is to help companies leverage technology to improve their operations. The company helps businesses all over the world providing extraordinary service to their customers with advice, strategy, design, and development of tailor-made web and mobile solutions.
10. Moqod
Moqod is a reliable software development partner that has more than ten years of experience in developing high-performing solutions. When it comes to hiring great software developers, Moqod relies on the expertise of Eastern European software engineers. Agility is the main value of the developers as e it encourages them to always be open to new ideas and suggestions for improvement.
11. Riff Point
Riff Point is an enterprise solution provider in the IT industry tailoring the composition of expert teams to meet each client's unique requirements. Outsourcing, consulting, and R&D in information technology are what they do best. After carefully analyzing your needs and your organization's goals, their experts will recommend the most suitable IT professionals to collaborate with you throughout your software development projects. Sound's good, right?
12. CCR Technologies
Located in Pune, India, CCR Technologies Pvt. Ltd. offers IT and financial research services. The expertise and experience of the developers help to grasp and interpret the need of clients, and also provide them with cutting-edge solutions. This helps them to add value and beat the competition in the market. The staff of highly trained experts has extensive experience in both IT Consulting and technological solutions.
13. Infrism Technologies
Infrism Technologies Limited emphasizes the technical superiority of its personnel, service quality, and a delivery culture that places the client first. They are committed and knowledgeable in the fields of Internet, communications, advertising, and marketing. Their developers provide experienced IT advice and services to speed up business results. Infrism Technologies' cutting-edge products and services revolutionize companies for the present and the future.
14. GoFriends
GoFriends are a group of planners, artists, builders, and thinkers. They work together with customers to address their critical business issues. Their primary objective is to assist companies in Europe and the United States in creating cutting-edge IT solutions for the sports and health industries. When it comes to assisting clients in growing their brands, GoFriends think worldwide.
15. Red Pisto
Red Pisto source only the most trustworthy, gifted, and adaptable programmers from all walks of life and deliver them to you. Without worrying about language hurdles or time zone differences, they find you the ideal long-term developer match for powerful results. All the credit goes to how Red Pisto operates, its commitment, and the people they hire.
Conclusion
There is a large pool of talented people who can work remotely as software engineers. With many options for outsourcing development, it can be challenging to determine which ones are legitimate. That is why we have compiled this list of software development outsourcing companies, where you can take maximum benefits of remote developers and hire talented developers in 2023. So evaluate candidates' true potential, and your project requirements, to make an informed decision.