The number of people using mobile phones and smartphones has continued to rise over the years. According to recent studies:
Over 50% of the world's population own and use a smartphone.
Approximately two-thirds of the world's population use a mobile phone.
Over 50% of all online traffic come from mobile phone users.
With such a large percentage of mobile phone users, entrepreneurs need to take a closer look and see how their business can take advantage of this booming market.
Featured here are some of the ways entrepreneurs can target mobile phone users to improve their businesses. Take note that this is not limited to potential leads and customers as the use of mobile phones can also enhance the way the business is run.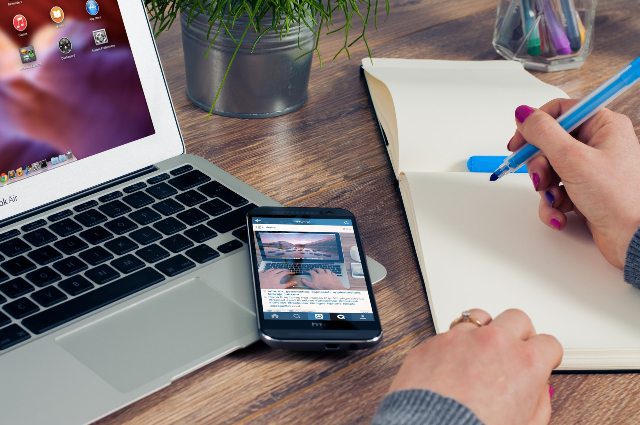 1. Quick access to information
Mobile technology offers entrepreneurs an opportunity to run their businesses from beyond their physical offices. The technology allows both employers and employees to access company data and use resources without the need to stay in one location. People can travel to meetings, collaborate with clients, make sales calls and more.
For example, a sales representative can check the latest prices of products online or access contracts — no need to run back to the office to get information or access documents. This makes it more convenient to go meet clients and close deals.
2. Contact people
Mobile phones allow people to keep in touch. This is important especially in business. Cell phones make it easier for both employers and employees to contact people.
This provides several possible applications. Staff in the field can call the office to inform them that they have arrived at the location, to verify instructions, or ask for additional information. Customers can use their mobile phones to call the business to ask for directions, inquire about products or services, or give feedback.
3. Close sales deals
Sales representatives see mobile phones as vital tools in their line of work. They may use them to access or ask for additional information about a specific customer or client, such as their prior purchases. It can also be used to identify any possible issues.
Mobile phones also come in handy when meeting a client. Sales staff can call the office to ask for information that could help close a deal. They can use their mobile phones to send orders as well.
4. Improve customer service
Using mobile phones offers an alternative method for people to contact any business. Instead of being inconvenienced by physically having to visit the office or shop, consumers can call or email the business using their mobile phones or smartphones. They can use their devices to ask questions about a particular product or service, order items, ask about the status of a repair request, and issue a complaint or send positive feedback.
Having a real person man the phones can affect the level of interaction with customers. A survey conducted by American Express in 2011 revealed that not being able to talk to an actual person can frustrate callers. Approximately 67 percent of callers hang up the phone if they are unable to contact a person.
5. Provide information on what consumers want
Entrepreneurs can use mobile technology to gather data on consumers. The technology can be used to get a better idea of what the market wants or expects from brands and businesses.
For instance, a person's purchasing history can be used to determine what products or services he would likely buy. This data can be used to choose which ads or notifications should be showed to or pushed towards the consumer.
6. Know what the market thinks of your business
The technology can also be used to find out what the market thinks of your brand or smartphones. Once you have received the feedback, you can use the information to determine what the next course of action should be or how you should best handle the situation.
Positive feedback from clients can be used as testimonials. Complaints and negative feedback can be used as indicators of what needs to be changed in the business. Mobile technology can also be used to reach out to these customers and provide solutions.
7. Offer alternative payment options
In the past, payment options have been limited to cash, checks and credit cards. Mobile technology makes it possible for businesses to offer alternative payment options. Now there are companies that use mobile devices such as smartphones and tablets to accept credit card payments. Consumers no longer need to physically carry cash or their credit cards. They can use their mobile phones to make payments or transfer funds to another account.
There are areas in the world where banks are rare. Without banks, making financial transactions such as opening a savings account, depositing money, or applying for a credit card becomes an immense challenge. Banks may be limited in some areas but access to mobile phones makes it easier to apply for a loan or credit. People can use the credit to start a business, build a home or buy a car.
8. Store and access data
Paperwork can take up a lot of office space. Going mobile makes it easier for businesses to store and access customer data. Mobile technology reduces the need to fill up forms or dispense paper receipts. As a result, there is no need to invest in file cabinets.
Customers also benefit from using mobile technology in a number of ways. They can use their mobile phones, smartphones or tablets to create accounts and access their information online. They can get a copy of their transactions online or through their email account or an app.
9. Provides data security
The use of mobile technology can also help in securing data. As compared to paper or digital documents, keeping information online or in a cloud makes it less susceptible to loss or damage. In the event that there is a fire or one of the office computers get damaged, businesses can still access and use the information using a different mobile device.
10. Use QR codes for better customer engagement
Entrepreneurs are getting creative when it comes to integrating QR codes into their businesses. One company used them to send direct mail material that contains a code which allows potential leads and customers to download the business's app.
Another popular technique is to include the QR code in their giveaways. This method can be an effective marketing technique for at least two reasons. The QR code allows mobile users to access the business website or contact information. Also, by integrating the business name and QR code on a giveaway, brand name recall is improved. People will better remember the name of the business.
11. Provide deals and promos
Text messages can also be used to promote the business and what it offers. People see mobile devices such as cell phones, smartphones and tablets as private communication devices. If you are planning to send consumers an SMS promoting your business, your message must provide a valid reason for the intrusion of their privacy. You can do this by offering deals that have a quantity or time limit.
For example, text messages with the line "Only 10 items left" or "Available for the next 48 hours only" can entice consumers to take advantage of your offer quickly. Offering exclusive deals can also work. Give consumers the impression that they are getting special access to products, services or information and they may look past the intrusion.
12. Reward customer loyalty
Cell phones and other similar mobile devices can be used to provide incentives to new customers or reward loyal ones. This can come in the form of vouchers, coupons or virtual cards. Because the value is transferred digitally, there is no need to produce physical cards or vouchers. Consumers can present their mobile devices directly to the shop to use the voucher, coupon or points.
13. Purchase tickets
Mobile devices can also be used to book and cancel tickets online. The tickets can be presented at the venue to gain access to a concert or event. Even airlines are making use of mobile technology. Some airlines are sending passengers their boarding passes via their website or app. Passengers can simply download the boarding pass on their mobile device and scan the barcode at one of the airport's security checkpoints and at the boarding gate. It's faster and more convenient as there is no need to print out boarding passes.
14. Better management of tasks
Most owners of startups and small businesses work with limited funds. As a result, entrepreneurs learn to wear multiple hats and perform different tasks. Mobile technology allows entrepreneurs and business owners to use tools that would help them manage and run their business better.
Some of the most popular types of apps for entrepreneurs offer features for scheduling tasks, time management, communicating with customers, accounting, sending invoices and more.
15. Efficient marketing
No matter where you are located, you can use mobile technology to share information with your potential leads, customers, subscribers and fans on social media and other online channels. Mobile technology makes it easier to market your products and services or develop your brand. Because everything is done online, you don't need to have material printed. This allows you to save on printing and reproduction costs.
Plus, you don't need to hire or train people to distribute your marketing materials away. As a result, your marketing efforts become cheaper and more efficient.
It is important to note that social media is not just an avenue for promoting the business and its products or services. By using mobile technology, this channel can also be used to interact with the market and provide better customer services.
16. Connect companies with their employees
Apps can be used to give staff a voice inside the company. Entrepreneurs can have apps developed that will help gather and compile information from employees about their working conditions.
Employers can use this information to develop better policies and improve the working conditions. At the same time, employers can use mobile technology to push information to employees that will educate them on health and safety measures.
17. Learn or develop new skills
Cellular phones, smartphones, tablets and similar mobile devices can also be used to train employees and develop skills that will be useful in their line of work. For instance, technicians can watch videos online that can teach them how to use new tools or equipment.
Customer service is an integral part of any business. How your staff handles customers can affect what they think about your company. You can use mobile technology to teach and train your staff on how to handle customers and issues.
18. Conduct video meetings
There are mobile apps designed for video calls. These types of apps allow entrepreneurs and workers to hold meetings, conduct presentations, or work with clients online. Video apps allow people to interact with one another without having to leave the home or office.
Meetings can be conducted even though the participants are hundreds of miles away or on another continent. This offers entrepreneurs the chance to target international markets.
19. Provide delivery or service updates
Finally, businesses can also use mobile phones to update the customer, the sales team and the customer service team on deliveries. For instance, if the delivery of the product gets delayed, business staff can alert the customer on what the changes are.
The same applies when it comes to services. Staff can inform the client on the status of the technician or repairman, like whether the individual is coming now or is still stuck in traffic.
These are only a few ideas as to how entrepreneurs are integrating mobile devices and technology into the business. Mobile technology is not just limited to attracting potential leads and converting them into customers; it can also be used to improve business processes and allow staff to become better at their work.
Businessmen will continue to develop alternative ways of using mobile technology to benefit their business. Only time will tell what the future trends will be like and how far entrepreneurs will take using mobile technology to improve their businesses.
About Author
Al-moottil P Antony is a C-Suite Executive Support Professional for Zain, a leading mobile and data services operator with a commercial footprint in 8 Middle Eastern and African countries.