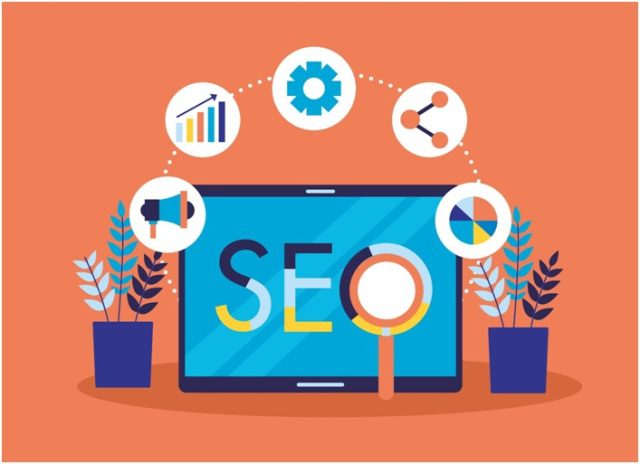 As humans, we keep evolving, learning, picking new skills, and developing new efficient and effective ways to make our lives easier. In the past two decades, the invention of the Internet has hugely changed the way we live or life on the earth. Internet design has made our lives easier, from studying to business; almost everything can be done on this Internet.
This new era of the Internet has given birth to eCommerce. eCommerce is nothing but the sales and purchase of a product/service online. The Internet has forced a lot of businesses to develop eCommerce store. A lot of companies are trying to evolve with time and adopt new ways of doing business.
While many companies embrace the latest methods of business, it is creating massive competition between companies online. They are trying to compete and mark their presence online by venturing into the eCommerce business.
They are trying to find ways for eCommerce website development to make their sites more resourceful and practical, which can attract potential customers. One such way to optimize your site is SEO.
Search engine optimization, otherwise also known as SEO, is a tool that helps you build an online presence, generate traffic on your page, and increase the overall visibility of your page.
Search engine optimization is essential for your business because with the increased competition, there are tons of sites online, and the chances that your site might end up when someone searches on Google is pretty low (if you don't use SEO Tools).
So, to boost your visibility/discoverability online, you are very much required to have an SEO tool to get the best results. Here is the list of the top three tools that, according to us, can take you a step closer to your target.
SEMrush
SEMrush is just another SEO and marketing that incorporates a different set of varieties of tools, almost 20 unique instruments. They can be of great help when you want to do content marketing or perform a research analysis of your competitors, otherwise also known as competing for research, marketing your product/service, social media platforms such as Facebook, Instagram, etc.
It is expected for advertisers and organizations that need to get their site traffic and selling on a higher level. There is a specialized SEO review that will assist you with examining your web presence and see what you ought to improve in the SEO SEMrush package that the company offers.
Apart from that, it also comprises the tracking of position, backlinks review, and thorough research. The SEO tool package can assist you with seeing which strategies will furnish you with better authentic and natural traffic.
An SEO tool package can help you uncover the methodologies of your greatest rivals. Utilizing a post promoter, you can make your substance on Facebook more distinguishable. SEMrush will save you time and permit you to plan your presents on up to five distinctive web-based media channels.
If creating content is what makes you happy, then you can utilize the content promoting toolkit to discover which themes are the most fascinating for your intended interest group and use that in your eCommerce website development immediately.
Discover and dissect how your substance has performed, deciding by the conduct of your guests, and see what should be improved since eCommerce support services are essential.
It is essential to refer to that SEMrush presently has an enormous watchword base available. On the off chance that you need to get higher SEO rankings, this is something that merits your consideration, without a doubt.
Google Keyword planner
The Google Keyword Planner tool is yet another extraordinary asset that can help you build a hearty and solid list of all the possible keywords that will considerably set your PPC crusade looking great so far. In general terms, we would all be able to concur that the Google Ads suite is the main instrument in PPC and SEO.
As the Google Keyword Planner's site describes, "by utilizing the Google Ads Keyword Tool, you can look for watchword and advertisement bunch thoughts, perceive how a rundown of catchphrases may perform, and even join watchword records to make new ones."
There are usually four choices that are available to pick when you are utilizing this particular tool. You could look for new catchphrases by composing an expression, site, or class to produce groundbreaking thoughts.
Long-tail keywords are more specific and less familiar to the targeted topic, but they add up to account for most search-driven traffic. Ultimately, it can give you a tick and cost execution gauge by giving you execution projections for your watchwords' rundowns dependent on offers normal and your spending plan.
Serpstat
Last, however not least, Serpstat is additionally an effective SEO apparatus that you can utilize. What makes it extraordinary is that Serpstat is genuinely less expensive than the standard estimating in the business when contrasted with other SEO instruments, which makes this excessively alluring.
What is so stunning that it tends to be the ideal option in contrast to SEMRush and different devices referenced previously? It gives you a broad scope of apparatuses for SEO, just as PPC to choose, from the backlink to catchphrase examination to doing reviews Serpstat has gotten everything.
Additionally, not many of its customers are a portion of the celebrated brands in the world, for example, Samsung Deloitte, loreal, uber, Shopify.
Bottom line
eCommerce development has made it utterly necessary for all the business owners out there to use SEO tools. Significantly, you utilize such devices to enhance your site since the opposition has expanded. Thus, to build the traffic on our site, you are needed to use these tools.
While these sites are not the only factors that affect the traffic on the page, the other includes how optimum your website is, the eCommerce support your site provides, etc. Significantly, you look for a device that works for your business, and it very well may be a small bunch task, yet it is fundamental that you do it appropriately.
About Author:-

A creative and passionate mobile application enthusiast with over 10 years of experience in providing IT solutions across various industries. Nitesh Behani is the Co-Founder of Magneto IT Solutions, a full service of Mobile App Development in USA, India, and Bahrain. He has experience of delivering more than 100+ projects ranging from web technologies to mobile application technology.