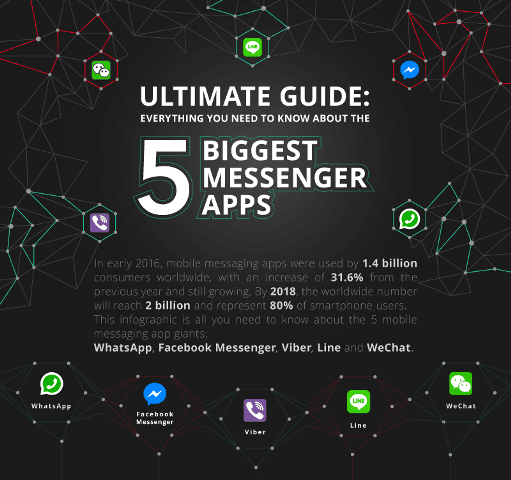 With the launch of Messenger Day, which is essentially a rip-off of SnapChat stories, we began to wonder what other features Facebook Messenger could re purpose from other popular messaging apps.
Surprisingly, despite being the one of the most popular in the world (alongside WhatsApp), it is not the most advanced.
More of a Profile:
As we all know Facebook is a social network and thus its messaging app is seen more of an add-on to the main site. The trouble is, if you're on Messenger and somebody contacts you, their profile information is limited unless you fire up the main Facebook app.
Japan's Line app and WeChat on the other hand have extensive profile support, to the point where they have their social media-like feeds.
Advanced Notification Control:
Sometimes we want notifications, sometimes we don't. Facebook Messenger is halfway there, but Viber allows you complete control. You can choose exactly which chats generate notifications and even at what times of the day. You can also control how notifications affect your device's light or have this entirely turned off.
Mobile Wallet:
In the United States Facebook Messenger does allow you to pay friends, but you must have a linked debit card and the user receiving the money also must be signed up with their card.
In China the umber-successful  WeChat app is miles ahead of the curve, implementing what is essentially a full mobile wallet payment system that has been adopted by online and brick and mortar businesses across the nation.
Users can send each other money, but they can also quickly pay their household bills – such as energy, the internet, mobile provider and more. You can easily split bills between friends at restaurants and even compare online and offline prices when scanning products on a store's shelves.
The most impressive feature is the ability to book and pay for services like transport and the doctors.
You can learn more about the features of the top messaging apps from around the world by checking out the following new infographic from Skilled.co.