From time to time, these curious flying devices are becoming very fashionable. At first they seem simple toys for the little ones of the house, but it is precisely the most popular ones that use them the most. So what drone to buy to get started?
Although all this of the drones is very good, and they seem very funny, somewhere will have to start and we will have to take into account a series of factors to know more or less where we should start to make contact with these nice devices.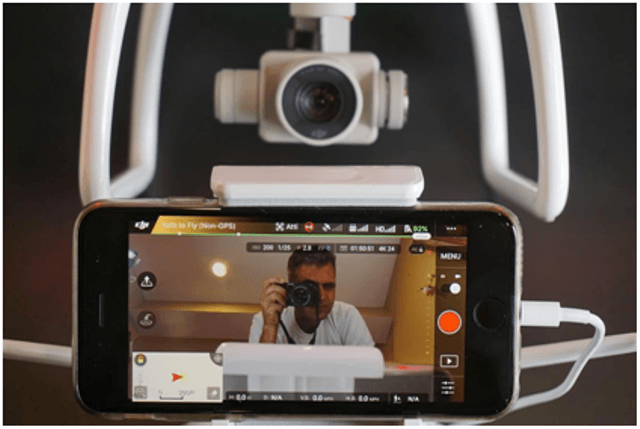 Budget
As is common as far as technology is concerned, the first thing we have to think about is in our pocket when it comes to asking what drone to buy to get started. Not everyone has the same budget and of course, no one would start learning to drive one of these drones by risking a significant amount of money when the easiest thing to think about is that the first one of change can hit the ground, which Whether it remains on top of a tree or simply disappears and we never know about it again.
If you have more or less looked at some model or visited https://www.drdrone.ca/ that provides them, you will have noticed that the range of prices is quite broad. We can find drones that do not reach $25 to drones that reach $3,500. In view of this, it would be logical to start with something economic and then move on to higher ranges, but we will see that there are more factors that can influence this decision.
Camera
One of the things that most attracts consumers to these drones is the fact that some have cameras with which to take photographs or videos, of course we can also find them without camera, so their price is notoriously reduced. So, when it comes to thinking about which drone to buy to get started?
The possibility of being able to take aerial photographs of some landscape, inaccessible area or ourselves or friends from above, calls very much attention and is often the purpose of top drones with cameras and not the fact of piloting a radio control by the air. Of course, when we refer to photographs, we also talk about making videos while we do some activity, a situation that we want to immortalize or have a recording in sight of a bird. Creativity is made by the consumer.
However, the quality of the camera will also affect the final price of the drone. We can find drones with low quality cameras, with resolutions of 640 × 480, with resolutions of 14 Megapixels to 1080P or the possibility of incorporating GoPro type cameras or action cameras. And if we want to go a little further, we can find FPV type drones, first person view, so we can be seeing the same thing that sees the drone in real time on our tablet or smartphone or remote control, so we can Piloting them without having to have a visual contact with the drone.
Remote Control
When we buy a drone, we accept the remote control that comes with it no more as we always look at the characteristics of the drone itself. But you will not have the drone in your hand but the remote control, the means by which you will communicate with the device and perhaps you have certain preferences on this point. When we think of which drone to buy, to begin with, will we give importance to your remote control?
We can find remote controls in the style of console gamepads, with their sticks, a few functions and, in some cases, some LCD screen that shows us some information of the flight during the piloting.
Other drones, however, are accompanied by remote controls in the purest style of radio control, with their flight sticks and handles and buttons for every aspect of the drone. Among these, there are with a color screen that shows us in real time the same as watching the drone, giving us a first-person perspective of the flight.
You can also find drones that do not carry any associated remote control but are based on some application for tablet or smartphone with which we can control the drone via Wi-Fi or Bluetooth, having control on their screens. These are usually less "sensitive" when piloting but not less effective or fun.
And in a much higher stage, we find drones that have their own radio control station, creating their own Wi-Fi network where to connect our smartphones or tablets, and even glasses to have an FPV view, really giving you the feeling that you're riding in the drone and you're driving it.
Drone Accessories:
You may want to customize your drone, at some point, by adding accessories that enhance your esperience. Before you invest in a specific model, decide whether you might want the following add-ons and be sure your drone has compatible options.
Propeller guards
Carrying case
LED light kit
Flight recorder
Skins or decal sets
Crash packs
Performance gears
You can easily find a drone with a great camera or remote control by searching top drones under $100.
About Author
Garry is a writer by-heart and a marketing manager by-profession. He has been exploring & sharing his views on different technologies. Currently, he is sharing few things about advanced top drones with cameras.