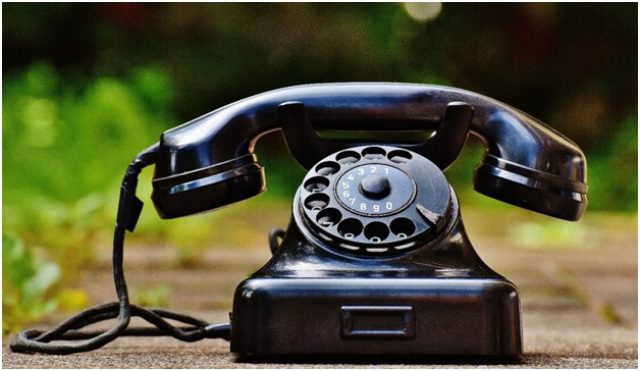 As COVID-19 continues to spread across the world, more and more companies are instructing their employees to work from home. The World Health Organization (WHO) declared coronavirus a worldwide pandemic, which has no cure or treatment. If there is one thing that we have learned from this global pandemic, it is the fact that effective communication is the key to success during an emergency. Poor communication often leads to misunderstandings, which can cause problems and in worse case scenarios, undue panic amongst employees. So, does your company have the right technology in place for effective communication?
Desktop softphone apps are becoming increasingly popular these days as they allow you to make phone calls over the internet. Since social distancing is key to prevent this virus from spreading, you cannot schedule face-to-face meetings. However, with a softphone application, you can consistently stay in touch with your workforce and communicate all the important goals of your organization. There are numerous advantages of using a softphone application for making calls, including contact synchronization, reduced costs, and no call drops.
What is a softphone application?
A softphone is an application that runs on your computer, smartphone, or tablet and can be downloaded instantly. A softphone is totally different from a telephone as it offers some very specific features that a telephone does not. For example; you can video chat with a softphone, enjoy the geographic flexibility, and use it as an attendance record for your employees as well. These applications are becoming more and more ubiquitous, especially at workplaces because they provide seamless integration with customizable features.
What are the benefits of using a softphone application and how do they work?
It is worth mentioning the fact that softphone applications require a steady internet connection to work properly. Therefore, we highly recommend Spectrum Internet that comes with unlimited data allowance, enabling you to stay connected to your work at all times. So, without further ado, let us discuss the top five benefits of using softphone applications.
Geographic Flexibility
A softphone allows you to make unlimited calls from anywhere using a computer provided that you have a stable internet connection. This feature increases the productivity of your company because it enables your employees to stay connected to the organization even if they are not present in the office. In addition to this, a softphone application would make it possible for you to cut the expenses of your business to the minimum point because with softphone applications, all you need is a good headset to ensure effective communication.
Enhanced Mobility
Mobility is perhaps the most amazing feature of a softphone application. Quite often, desktop softphones are associated with remote working, and rightfully so, they certainly open doors to a more diverse workforce allowing you to hire individuals from all over the globe with constant connectivity. These applications are extremely useful in these times of global pandemic because every organization has gone digital with employees working from home all the while staying in touch with their supervisors and fellow coworkers.
Saves Time and Effort
Most of the softphone applications automatically fetch your contacts from other sources like an email account, phone contact list, and laptop contacts. This feature saves your time as you do not have to enter and save the contacts manually. Sometimes, companies provide their employees with complete contact lists so that they can easily update their softphones and communicate with their supervisors and colleagues regarding work assignments.
Video Calls and Messaging
The two most important aspects of softphones are video calling and messaging. Video calling improves the quality of communication to a very large extent because you get instant feedback from the receiver. In addition to this, you can make the other person understand your objective of the call much more effectively by sharing laptop screens and engaging him/her in the conversation. Video calling can take place on a one-to-one basis or even on group calls where all the members of the team are present to make the most out of the situation.
Messaging, on the other hand, ensures precise conversation which can be sent to the receiver at any time of the day or night. When you have to communicate with another person in the middle of the night, you might not feel comfortable about video calling that person but you can always send a message, telling him/her about the work assignment. Messaging is an effective form of communication as well, and this can be illustrated by the fact that they have a response rate of 45%.
Team Efficiency and Employee Availability
Softphones ensure real-time visibility of the employees so that you know if they are available or not. You can see the status of the users as Online, Busy, Offline, or Do Not Disturb. These statuses also show the 'Last Seen' message which reveals their last availability on the messenger. This helps cut the wait time for the employees, as they would know when to call or message the person they are trying to reach.
Final Words
Gone are the days when you used to send out emails and then wait for hours to receive a reply. With desktop softphone apps, you can instantly communicate with your workers and stay updated with the workflow of your business. Although a softphone application provides more features as compared to the traditional telephone service, it does require a stable internet so that you can stay connected to the recipients without interruptions. Therefore, make sure that you get your internet service from a reputable service provider that offers reliable and trustworthy facilities. Search by your zip code on LocalCableDeals to learn about the best internet plans available in your area. Instead of exposing yourself to the harmful virus, stay indoors, and use modern technological advancements to connect with your work. Like all bad things, this shall end too. Until then, keep yourself and your family members safe by avoiding unnecessary exposure to the outside world.