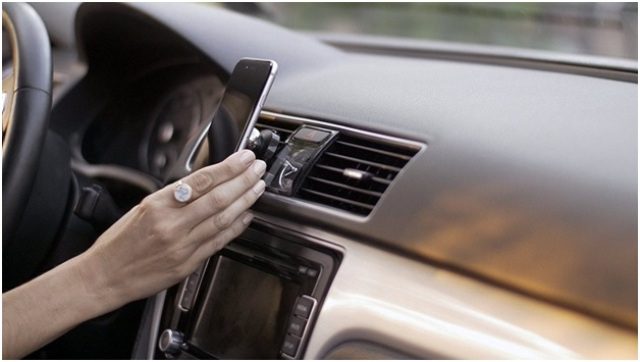 Smartphone addiction, otherwise known as nomophobia, affects practically every aspect of a person's life. Most people suffer from smartphone separation anxiety whenever they can't access their phones for longer than a few hours.
Consequently, many individuals use these gadgets even in situations when these are strictly prohibited, such as driving. In order to minimize the risk of unexpected accidents, drivers are encouraged to use magnetic accessories in their autos, such as phone mounts and magnetic cases from https://mobilemob.com.au/.
These are the most crucial benefits of using such add-ons.
Better protection
One of the greatest advantages of using magnetic phone accessories is providing better protection to your smartphone while driving. Purchasing a holder made from silicone or rubber material minimizes the risk of your smartphone getting detached on bumpy roads. As long as the magnetic accessory is installed properly on a flat surface, you'll have no reason to be concerned about the gadget's safety. The gadget can be secured with or without a case, depending on your preferences.
Moreover, drivers that require even better protection are encouraged to purchase a magnetic phone case for their gadgets. These magnetic cases contain an integral metal plate that enables drivers to easily attach their smartphones to a car mount. The online assortment of such magnetic accessories, like the iphone accessories from Magbak, is rather extensive, hence providing customers with a myriad of models. Most of these phone cases are made of highly durable, waterproof, and shock-resistant material.
No distractions
Eliminating distractions while driving is another major benefit of using magnetic accessories in the form of car mounts. It's believed that the largest part of car accidents is caused when drivers become distracted by their smartphones in the course of driving. When a driver reaches for this gadget, he/she automatically takes his/her eyes off the road, thus substantially increasing the risk of having an accident.
In contrast, installing a magnetic phone mount inside your vehicle would unquestionably reduce the number of distractions. You'll be able to place your smartphone on a surface you find convenient, preferably at your eye level. Anyhow, it's paramount to install the gadget in a way it doesn't obstruct your view of the road.
Once you've chosen the ideal location for the mount, you'll no longer take your eyes off the road. By using the help of Siri, your virtual assistant, you'll be able to respond and make phone calls, play music, and use navigation without even touching the device.
Better use of the GPS
Using the Global Positioning System (GPS) smoothly is one more reason to install a magnetic phone mount in your vehicle. GPS has doubtlessly become an essential tool that assists drivers in the process of reaching the desired destination. Read more about the way in which the Global Positioning System works here https://www.loc.gov/everyday-mysteries/item/what-is-gps-how-does-it-work/
In order for a driver to read the navigation routes, he/she either puts the smartphone on the dashboard or the passenger seat. In the former scenario, the gadget is likely to fall down whenever you use the brakes, while in the latter case you'll need to look away from the road every time you want to check the route. By installing a phone mount, you'll be able to see the route at eye level, thus staying focused on the road ahead.
Easy access to music
Being able to listen to your favorite music while driving is of major importance for most drivers. Although the largest part of smartphones comes with voice assistants, the gadget is still supposed to be close enough to the driver in order for the commands to be interpreted properly.
Nevertheless, the magnetic phone mount enables drivers to place their smartphones nearby, thus eliminating the likelihood of unsuccessful voice commands.
Better hearing
Most drivers make the mistake of driving and talking on their phones simultaneously, struggling to hear what the other person is saying. Instead of using your hand to hold the gadget, installing a holder allows you to hear your friend clearly without balancing the smartphone on your ear. For guidance on the dangers of driving and taking on the phone, go to this link.
Bottom line
Car safety is priceless. Invest in such accessories!