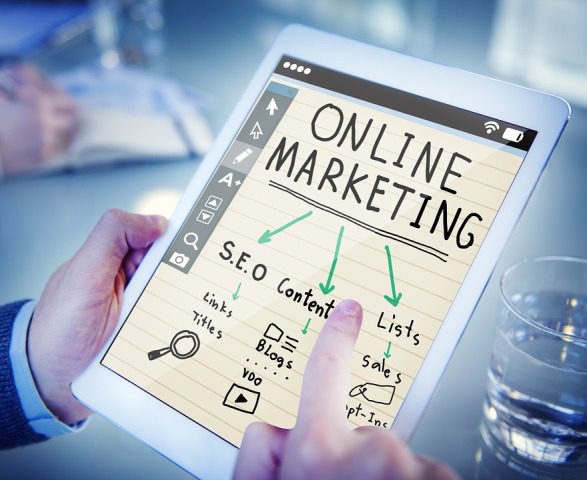 Anyone who wants to earn money on the Internet, can not ignore the use of different online marketing tools. Every clever entrepreneur does not try to be dependent on a single online marketing channel, so he has to manage various channels optimally. This is often impossible without the help of special online marketing tools.
In the following summary, we present you with many tools from the different sub-disciplines of online marketing, such as SEO tools, keyword tools, e-mail marketing tools, SEM tool and social media tools, with which you can optimize all channels and can work efficiently.
Specialized digital marketing tools are essential for online marketing professionals today to manage all sub-disciplines. The focus is on the Internet and more and more specialists are needed. However, many companies do not have the resources to allow one person to take care of each section, so few people can efficiently work on the different areas using easy-to-understand online marketing tools.
In the following article we give you a very comprehensive overview of online marketing tools. For some of these tools we have already added a detailed test where you can get more involved in the tool directly from us. Use our reviews to simplify your decision-making as more and more of these tools are felt to be available month after month.
CleverReach
CleverReach is the perfect online marketing tool for creating and sending your emails. With this tool, all email addresses can be managed and special interest groups are selected when sending. This will send the newsletters exactly to the right recipients. At the same time, the online marketing tool is suitable for designing your own websites and creating landing pages, which can be found faster by many potential customers due to SEO optimization. One of the biggest advantages of CleverReach is that the software can also be operated without programming knowledge and convinces all users with its user-friendly interface.
Similar Web
With the Online Marketing Tool by SimilarWeb you can look at the most important key figures, such as Page Views, SimilarWeb Rank, the length of stay and the bounce rate of your competitors.
Even in the free version, SimilarWeb offers a lot of background information that you can use for your competition analysis. In addition to a very cool Firefox plugin, SimilarWeb also offers paid extensions, which greatly simplifies a detailed and extensive competitor analysis and can be made quite appealing by screenshots of the infographics offered by you.
Keyword Monitor
If you would like to know how your own blog or your own website is currently running, you can monitor the search engine rankings of your pages with the Keyword Monitor.
The online marketing tool makes it easy for web developers to check current keyword positions and track their historical evolution. In order to be able to use such a service, there is no need for software that is difficult to understand. You simply enter your projects including keywords in the tool. Finished.
The KeywordMonitor does everything else automatically by regularly checking relevant data and storing it in a file. At the touch of a button, you will be shown the current status of your keywords and can respond in time in case of an emerging downtrend. Keywords can be grouped together with projects for easier filtering later. Not only keyword positions monitor the tool, but also many other SEO values. All data can also be exported by you and processed with other programs. The tool reviews data in more than 50 countries where Google is represented.
Embed.ly
By now, almost all social platforms allow you to embed content on your own website. So-called Web-Embeds are available on Facebook and Twitter, as well as on Instagram, YouTube and Co.
However, incorporating content from social networks into your own homepage requires some technical knowledge that goes beyond average user knowledge. The service embed.ly wants to simplify your life with an API. At the push of a button, pictures, videos and texts can be integrated into your homepage via a separate button with the online marketing tool.
As a blogger and other site owners, you just need to go to the embed.ly page, enter the URL with the content you want, and click embed. The page then displays the preview of the selected content. Another click on the button "CLICK TO COPY EMBED CODE" copies the code snippets into the clipboard. On your homepage you can now integrate this code and present it to your visitors.
Buzzsumo
If you would like to find out which content is currently the best on the web, you should take a look at Buzzsumo. The tool shows which content on the internet is absolutely hip.
Whether you're looking for keywords, topics, or a URL, the tool always displays the most search-compatible content with the best possible performance. Within seconds, you'll know which content scores the most and achieves the highest reach.
With the help of filter functions you can refine your search. Key selection criteria include country, language and time. Furthermore, you can narrow down the type of content, whether you are looking for text articles, interviews, videos or infographics.
The online marketing tool helps you to check your own content and find out what's best for your target audience. So you can optimize your content strategy and reach more reach with your content.
Just try Buzzsumo. Although the free basic version is limited and the payment option is not affordable for everyone, it is worthwhile to deal with the tool. For a first overview and quick research, the free version is always sufficient.