You have been driving for a couple of hours now, and you suddenly feel hungry. You wait until you see a large, yellow and red 'M' to feed on your favorite McDonalds burger and their world-famous fries. There were other restaurants on the go but you didn't mind waiting to get your hands on your favorite meal.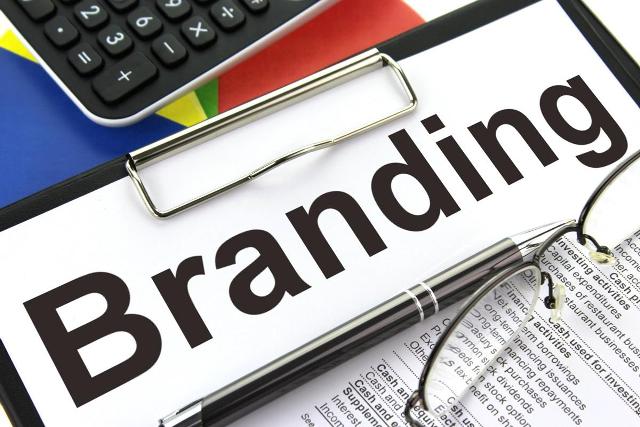 When you start craving coffee at an odd hour at home, all you think about is grabbing the instant Nescafe to make yourself a hot cup of coffee. If you can go out and fulfill your coffee cravings, you usually start looking for that familiar, green Starbucks logo.
The factors that make a particular brand stand apart when you think about one specific thing is what brand strategy is all about. It's like the brand names personify the product they actually sell. It's a clear indication that right brand strategies were put in place to create a compelling brand identity.
That's precisely what you will learn here to uniquely position your E-commerce business. To create a similar identity for your online store, you need to implement a highly efficient brand strategy. Luckily, the trend has shifted towards consumers, turning them into savvy online buyers.
By implementing killer selling propositions that are unique in the marketplace, you can guarantee to boost sales for your e-commerce business.
Basic E-commerce Branding Strategies
Before we jump onto the e-commerce branding strategies right away, let's further dig into the basics of building brand strategies relevant to your business.
A little homework and brainstorming can go a long way. Here are some questions that can help you with this activity.
What's the primary mission of your e-commerce business?
Which market does your product matter to the most?
Does your product has problem-solving capabilities?
What is your current business identity for your customers?
What standards do you want for your brand strategies?
To be able to create strategies that would work, you must ideally be able to answer all these questions. Peek into the future of your product/services. Where you do you want it to stand in the market? How do you want your current and potential customers to think of your business?
Once you are ready with those answers, you can instantly start building strategies.
Here are the top five tips that could help you build unique brand strategies right away!
1. Focus on USP
If you are an e-commerce store, you must already be aware of what Unique Selling Proposition (USP) is. It's the most efficient way to differentiate your brand from competitors. While you can get a lot of inspiration, in today's genius niche, you need a smart approach to USP.
The idea is to distinguish your brand in the market and give your customers a reason to choose your product/service over competitors'.  A USP technically highlights a business' goal, story, or a philosophy. So think about your business vision to create its own niche to make an identity with your customers.
2. Multi-Channel Distribution
One of the best ways to connect with your customers is to offer them consistent brand experience – especially when they are buying online. Naturally, customers are happier and more satisfied if their online buying experience turns out great.
For any e-commerce business, a single channel is never enough. Consumers prefer using various digital points for buying online. They don't only compare prices but even check reviews before proceeding. Consistent experience on multiple-channel offerings is the best way you can win your customers' loyalty and create a brand image.
3. Change in the Branding Rules
In some cases, your business needs to implement explosive and daring strategies to gain back customers' attention. And there is no exception for e-commerce businesses. If you own a quirky or unique product, altering the rules of branding can help you effectively market that product.
Use marketing methods that work in a given situation. To boost your loyal customer base, offer more benefits to them. For instance, you can provide a great deal on the purchase of your products exclusively for your current customers and for a limited period only.
The motive is to create a sudden hype about your business to capture that special place for your brand, which eventually helps in creating a brand identity.
4. Personalize Customer Experience
This requires knowing and connecting with your customers on a personal level. Just offering products or services is not enough. How a customer feels when they receive their order matters the most.
That's where you need to make a difference. Now put yourself in your customer's shoe. Imagine ordering something online and receiving something that completely blows you out. From packaging to craftsmanship and customer service, pay attention to all aspects of the shopping experience.
The customer should have a fantastic experience before even opening the box. Do your research and learn about what your specific market is looking for. From the presentation of the product to the branding, win it all over by simply offering a great purchase experience to your customers.
5. Appreciate Your Customers
To create your brand identity, you need to capture a part of your customers' brain where they can only identify your business with the product you offer. To do so, appreciate your customers for buying from you and choosing you over competitors.
Believe in the act of giving, regardless of how small or big your e-commerce business is. Sharing what you gain with your customers is the best way to connect with them on a personal level. Go for it, even if it requires going out of your way to thank your customers for always showing their support and loyalty.
Final Word
Start your work by building a strong foundation – which is creating and e-commerce businesses for more digital traffic. Once you have done that favor to your brand, get started with the selling. Implement these tried-and-tested tips and develop successful brand building strategies to create a lasting impact.