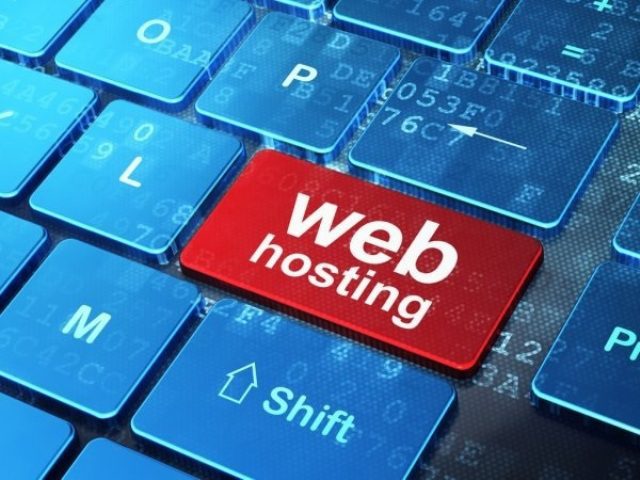 Starting a blog is easy. However, if you're wanting to use your blog for more than just collecting thoughts to keep to yourself, a free blogging platform isn't going to cut it.
Your blog can be the gateway to whatever you're looking to achieve online.
Your blog could help you to:
Grow your personal or business brand.
Establish a community.
Build your social media following.
Create demand for an existing business.
The possibilities and opportunities your blog can deliver are endless.
However, you can only make the most of those if your web hosting is up to scratch.
What are the Essential Features of Hosting for Blogs?
Don't worry!
We're not going to give you yet another blog that tells you to look out for basic things that all hosting providers should give you anyway.
24/7 tech support, uptime guarantees, and an SSL certificate aren't, or at least shouldn't be, anything special in 2020. If a web hosting provider doesn't give you these as standard, go and look for another one.
Instead of looking at features all web hosting should provide, let's look at the essential elements you need to drive blog growth, whatever your objectives.
Scalability
When looking for web hosting, it's easy to visit a provider, look at the pricing, and think:
"I can't afford the top plan, so I can't build my blog."
On day one of your blog's life, you don't need a dedicated server with all the bells and whistles that might be available. Unless you're creating a highly visual blog that will require some heavy lifting from a loading perspective, shared hosting plan will be more than adequate.
The trick is to find a hosting provider that allows you to scale up your use when you need to. For this reason, it is worth considering a cloud hosting plan. With many cloud hosting plans, you have an adjustable volume of server space and bandwidth, and pay for what you use.
From a business perspective, you will need to consider how you're monetizing your blog visitors if you go down this route. You could quickly find yourself paying for traffic that isn't making you any money!
Page Speed Performance
Page speed is already a crucial ranking factor for search engine optimisation (SEO). It will become even more vital in 2021, as Google prepares to roll out its Page Experience Update.
Not only does page speed influence user experience, but it might also determine whether anyone sticks around long enough to read your content.
If your pages take more than a couple of seconds to load, the people you want to read your blog won't hang around. They'll go elsewhere.
Poor page speed performance can compound elsewhere, too, depending on how people discover your content:
If your links are slow to load, people who clicked from social media might unfollow you.
If readers can't get to your content in your newsletter, they could unsubscribe from your mailing list.
If people find you via organic search and bounce immediately back to their results, this will compound into a negative effect on your rankings.
Platform Specific Hosting Plans
Given how crucial page speed and user experience are to your success, you must look any potential advantage over the millions of other blogs out there. Even if you're planning to blog in an noncompetitive niche, you still need to nail these aspects of your site. Being the best of a bad bunch might work for a short while, but it isn't a sustainable long-term strategy.
One means of giving yourself an added edge over the competition is to choose platform specific hosting plans. Let's say you have a WordPress blog. Selecting a specific WordPress hosting solution is far better than choosing a general hosting plan and attaching your WordPress blog to it.
Why?
A specific WordPress hosting solution will be set up expressly for WordPress websites. Not only does this make optimization of your site easier. It'll also mean you can more easily use features like plug-ins and widgets to enhance the user experience further. The same is true for hosting providers that specialize in solutions for other platforms, such as Joomla.
Another advantage is that you'll always be able to receive targeted and expert tech support, meaning you'll get quicker solutions to any problems.
Managed Hosting Options
When you're busy trying to grow your blog and achieve your goals, the last thing you want to be doing is spending time managing and maintaining your server.
Managed hosting means you will get a dedicated server for your blog, and the provider takes care of everything for you. You will pay more for managed hosting, so it might not be something you invest in when you launch your blog. However, as part of a hosting provider making it easy to scale your services, it's worth seeing if they offer managed hosting plans, too.
Once your blog is growing and generating income, a managed hosting plan will more than pay for itself.
Hassle-Free Migrations Policy
It's a well-worn mantra that whenever you negotiate a contract, the most important thing to consider is how you can exit if you need to. This is true in everything from employment contracts to people who sign a prenup!
It's something you should think about when searching for blog hosting, too. If, when you scale up, you find your current host isn't working out, you need to be able to keep your momentum growing by switching to a provider that can deliver what you need.
Reputable web hosts will always make it easy for you to migrate to another provider. Still, it's worth checking out the specifics of how this will work before you commit to a specific hosting plan.
Finding the Right Hosting Plan for Your Blog
We can't sit here and tell you that a specific hosting plan will definitively be the best for your blog. Several factors, including the type of blog you want to build and your overall goals, will determine the hosting provider that is right for you.
In an ideal world, you would want to find a hosting provider from day one with whom you can grow. However, you should accept that the perfect host for your blog today might not be the ideal host in two years.
Invest the necessary time in researching web hosting platforms, reading detailed hosting reviews, and understanding which hosting plans will work best for you. You'll give yourself the foundation of supercharged blog growth for years to come!
About Author:-
Jann is a content writer at https://www.top10-websitehosting.co.uk.   She is committed to providing all you need to know about technology along with researching and analysing the best hosting providers.