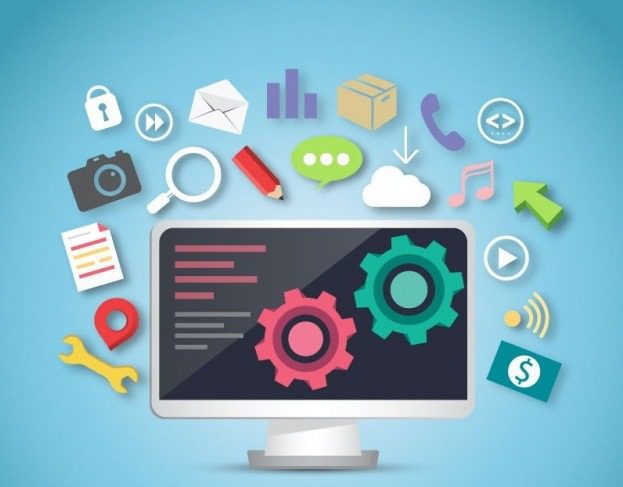 Crafting a logo is never just as easy as it seemed. As the official symbol or representation of your website or company, it has to embody not only the message but at the same time the values you wish to impart to your customers.
For so many years, many experts have been debating on the specific formula on how to create a knockout logo. Many ideas have surfaced but the five elements we have on the list have undeniably been a part of the most successful logos we have at present. Let's have a quick look.
Representative colors
Colors matter because they play a role in attracting the attention of your market. A good color combination should represent the nature of the product that you are offering. For example, if you are selling women cosmetics, choosing pink and white combination works better than a more masculine blue and white.
Simple and memorable design
A lot of company owners and even designers agonize on the process of creating a detailed design to make their logo unique.  Unfortunately, the impact of one logo is not dependent on the intricacy and effort you employed when making it.
A good example would be the check mark symbol of Nike. It's simple and memorable. The company doesn't even have to place the brand name to let the people know that it's Nike. The logo itself speaks for it.
Compatibility with the target audience
There is a reason why market profiling is very important. It helps you get a clearer view on what your audience is composed of, their age range and their interests. Knowing what makes your clients tick helps you create the symbol that will most likely appeal to their age.
A good example would be the logo McDonald's. Aside from its simplicity, it also combines the elements of playfulness and casualness perfect for their target, who is the general public. If you are trying to open a dancing class service, you want your logo to appear interactive. This means, you must do away with those rigid and overly formal designs fit for a more corporate setup.
Clear message
What are you trying to tell your customers? This can be answered by your company mission and vision, but your logo as to give off the feeling that indeed, it's what you are implying. Coke is a fine example. Its logo defines, represents and sends out the message of its identity to those who like soft drinks.
Good font
Last but not the least is the font style. One should not underestimate the impact of font style as they can easily make or break your logo when played the wrong way. The nature of your business must be represented by the appropriate font that puts it into character.
This doesn't sound like a very big issue for those who only have plain symbols on their official logo. However, companies who decide to combine text and images should ensure that they are doing it right.
There is no shortcut to creating quality logo, but there are several ways on how you can get started. At present, there are a lot of free logo maker online that you can use to practice and check how good your design is when added with one or two elements.
It has a process and sometimes takes more than one or two trial before you arrive at the symbol you wish to represent your company. Brainstorm with your team for their ideas. Get the best suggestions and see what you come up with. You might be surprised by the creative stuff they bring on the table!
About the Author:
Janelle Yu has great passion in writing various content topics especially about mobile technology, tech news and social media. She is currently a copywriter for Vender – a productivity app for salespeople that let you manage your leads and tasks.