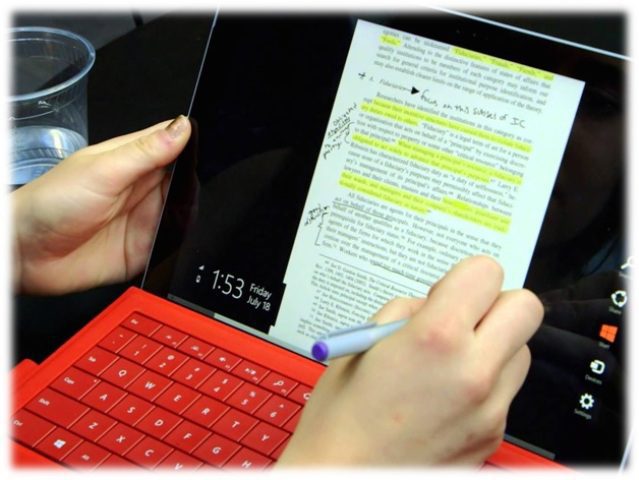 Days spend at college are usually the most memorable ones for students, but at times things can turn out to be stressful for students. Not only students have to deal with a number of projects throughout the term, at the same time they have to juggle between activities, relationships and learn new things in the quest of becoming a responsible adult.
Indeed, anything that can make your academic life a little easier is something sure to look forward to. And no doubt, tech is amongst the few of those.
With this in mind, I've scoured the web to find the best gadgets for all college students. So, here is my list of the most useful gadgets and tech devices every college students should have their hands on.
Kindle Paperwhite
For all students that read regularly should probably get their hands on the new Kindle Paperwhite. It's one of the best gadgets out there that is not only light and comfortable but let students carry out thousands of books with them. It is a very useful gadget that makes reading e-books far better than on a smartphone or tablet.
Currently, in its fourth generation, the $130 Kindle Paperwhite is the best-selling Kindle ever. It has a sleek design and comes with an updated processor and more storage. Meanwhile carrying the same 6-inch, black-and-white, 330 ppi as the previous generation kindles. Its lighter design, waterproofing, and audible support make it the perfect pick for all your e-reading needs.
Seagate 2TB Portable External Hard Drive
Most college students usually have tons of important to keep save, and surely the best thing they can do for that is to have a portable backup hard drive.
The Seagate 2TB Portable External Drive is probably the perfect data backup device that college students must consider to buy. This handy device has a good balance between price, capacity, and portability that lets students save their all documents and media content at a single place. The portable external hard drive has a stellar style, advanced data security and convenient backup system, which makes it a perfect match for your data backup requirements.
HP Envy Wireless Printer
Relying on your college's library to print documents can time and again make things a bit difficult; especially there are a number of students that want to do the same. That is why it will be a good decision to consider buying a Wi-Fi Printer like HP Envy 5055.
The HP Envy 5055 is an all-in-one printer – print, copy, scan, and photo. It works even when you don't have a router or network to connect to. It connects with your mobile devices using a secure a Wi-Fi connection and lets you print and scan directly from it.
Buying the HP Envy is definitely an investment that will aid in easing your college life. And when you will have one, you won't have to rush to the library to get your assignments and projects printed right at the submission deadline time.
Philips Wake-Up Light
When you stay up all night to finish an assignment, chances are you will probably find it difficult to wake up early in the morning, or worse, miss an important class.  That is when Philips wake up light helps you getting up just at the right time.
The Philips Wake-Up light is a device that simulates natural sunrise wake-up. The smart light starts lighting about 30-minutes before your alarm goes off. It helps in assisting you to wake up slowly, as it gradually gets brighter and brighter until you finally arise.
It's a definitely a must-have device that you should consider buying if you have problems waking up early in the morning, especially after those all-nighters.
Acer Chromebook 14 for work
Chromebooks are perfect for students since they are portable, provide cloud connectivity and offer the best value for money. With Chromebooks like the Acer Chromebook 14 for work students can get done with all their assignment and project papers right on time without the hassles of going back again and again in their library to work on the desktops.
The Acer Chrome 14 has a 14" HD display, 0.88 inches thin, and has battery life up to 12 hours. The ideal chrome book for students boots in seconds and lets users able to access Google Docs, Sheets, Gmail, and other applications, including Microsoft Word, Excel and Outlook. In addition, it has decent speakers, a wide-angle HD web camera, and a backlit keyboard so you can continue to write notes even when there is no light on. All in all, Acer Chromebook 14 for work is an excellent choice for college students that are interested to buy a fast, responsive, affordable laptop with many features to get ease at their everyday study routine.
About Author:-
Kirsten Pike is a tech enthusiast and a professional academic writer at 6 Pound Essay. In her professional career, she has overseen number academic writing project and has been a tremendous source of academic writing assistance for students. She also carries a huge interest in researching and writing about the latest technology products in the market.