Vloggers and brands need to edit videos and then upload them online on a regular basis to make their YouTube, Instagram, and other social networking accounts active. For average users, the video editing software will help then churn out video content that looks better than the raw video files. In this article, you will find 5 free video editors with no watermark for Windows PC,  compare and decide which starter tool is most suitable for your needs.
1. MiniTool Movie Maker ( for Windows)
MiniTool Movie Maker is a cost-free video editing software for Windows users to perform video editing, leaving no watermark in the video content. This handy, free video editor is an entry-level program for video editing enthusiasts to import all types of video files and edit them in a simple way. Below are some features you might need.
It provides good support for 4K videos, HD videos, and other videos files in MP4, AVI, MOV, MPEG format, and more.
Quickly split a video into multiple smaller parts, combine several clips into one and trim videos.
There are some ready movie templates for users to create cool and Hollywood-style videos and get a result in less time.
Different video transition effects and filters are available for selection.
Add text, captions and end credits to your video and custom them as you like.
Easily apply different video fillers and change the color of the video.
How to Churn out Video Content without Watermark?
Some movie templates are built-in MiniTool Movie Maker, that's to say, choose a template that meets your need, import a couple of video clips and audio files, and you can quickly get a video with no watermark. Alternatively, you could follow the tutorial as follows and make a video in your own style.
Step 1. Install onto a Windows PC, run this free MiniTool Movie Maker software, and then click the "Full-Feature Mode" in the main interface.
Step 2. Hit the "Import Media Files" button to choose some video/music files from your computer, after that, drag these multimedia files and drop them to the timeline at the bottom (see the picture below).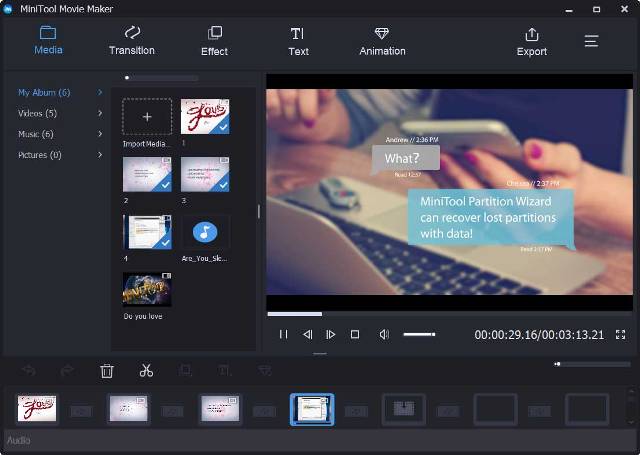 Step 3. Edit the video more thoroughly, for example, trim the video length, rearrange the order of the videos, add fade-in and fade-out transitions, apply filters, change background music add some text to the video.
Step 4. Save the video and export the final, edited video in any video format you need, like .MKV, .MP4, .MOV, .AVI, .WMV, and more. In this step, you could export video in different sizes and resolutions.
MiniTool MovieMaker provides other useful features, for example, extract audio from video, make a video out of pictures, accelerate the video, make a cool, slow-motion video, play video from the end to the start, remove one soundtrack or all soundtracks and so on.
If you have used some video editing programs, you will notice that some paid premium video editing programs are difficult to learn and they require good PC hardware to handle graphically-intensive tasks, on the other side, many other free video editors will add a watermark to the video in the middle or at the top of the video. If you need an intuitive, easy-to-use, and free video editor without watermark, MiniTool MovieMaker is worth a try.
2. VSDC Free Video Editor ( for Windows)
VSDC free video editor is a non-linear free video editing software that has helped Windows users for many years. So far, many marketers, digital content creators are using this free program to edit eye-catching videos for sharing them on social media.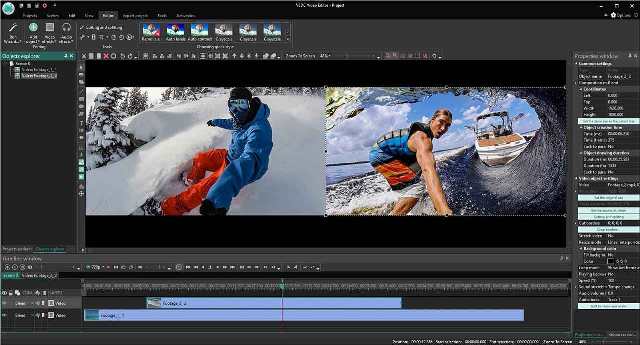 Supported OS: Windows 2000, Windows XP, Windows Vista, Windows 7, Windows 8, and Windows 10.
Can support nearly any kind of codecs, filters, and video formats.
The software provides many visual effects such as color correction, object transformation, and video filters.
With this free video editor without watermark, you can learn how to create product demos, gameplay videos, tutorials, funny video and share them to your family, friends and business partners. You will find detailed tutorials on its official site and begin to edit videos. VSDC has a Pro version that is suitable for people who have a higher level of video editing skills. The Pro version costs $19.99.
3. OpenShot
If you do a search like "download free video editing software no watermark" on the internet, you probably could find a tool called OpenShot.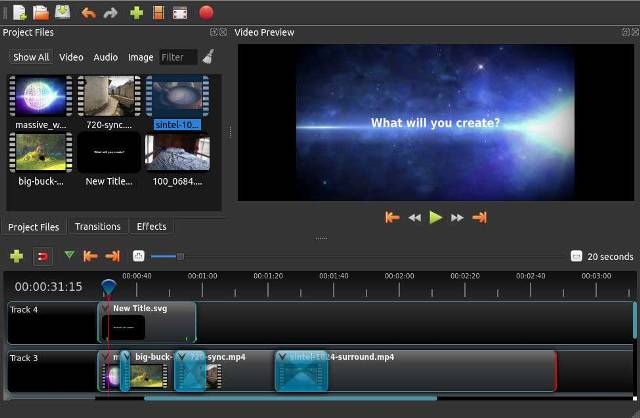 Compatible OS: Windows 7/8/10 (64-bit), Linux, and OS X.
The software has a user-friendly interface for you to redistribute or modify it.
Provides good support for common video and audio files.
The program has a powerful animation framework and even allows multiple animation possibilities.
With OpenShot software, you'll be able to create multiple tracks and layers.
This free video editor comes with other advanced features, such as the 3D animation tools and chroma key function. However, we found one small drawback during our test, this program did not perform stably when working on a low-end computer. A weird audio noise come out when I previewed my video.
In a nutshell, this free video editing tool is suitable for video editing enthusiasts who want to create videos without watermark on their high-end computers.
4. Shotcut
Shotcut is regarded as a versatile, open-source free video editor to make videos without watermark.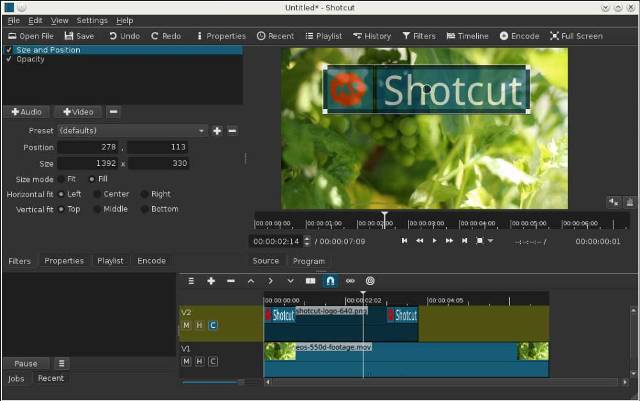 Supported OS:Windows, Mac OS X and Linux.
The software has a good support for many video file formats in FFmpeg.
The program allows input and preview monitoring.
Also supports 4K video editing.
This free video editor without watermark can lend you a hand to create videos because it supports editing video files in many formats, and it provides different video/audio effects, and variable frame rates. Furthermore, you can lock waveforms and multi-tracks to edit great, new videos. Although Shotcut looks a little lumpy at the first sight, you will find the advanced effects are easy to understand after using it for a few days.
5. VideoPad Video Editor
The last but not least, we'd like to introduce one more free video editing software without watermark called VideoPad. This desktop video editing tool can be used on both Mac and Windows computers. Its mobile version is available for iOS and Android devices.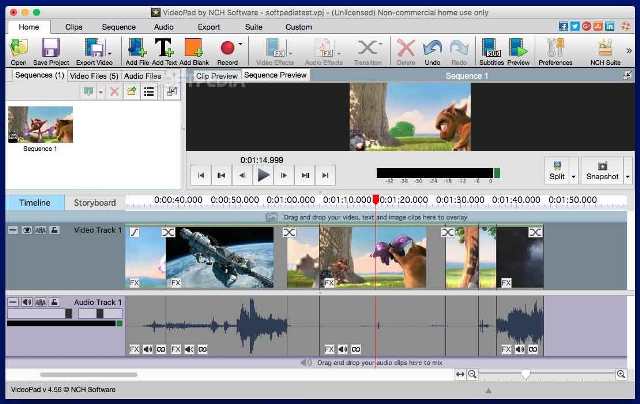 The software offers functionality like video transitions and visual effects, and it evens supports plugin.
Stabilize your video by using the feature of camera shake reduction.
The software also supports 3D video editing.
Upload the final videos to your YouTube
There are only limited font styles to choose from when you want to add some text to the video. Some users complain that VideoPad takes a long time to edit 4K video files. But overall, this program is useful if you want to perform basic video editing tasks without diving deep into advanced video editing methods and techniques.