If you are professional or you randomly use photo editing tools like Adobe Photoshop, Adobe Premiere Pro, or Final Cut Pro, then you must have encountered a "Could not initialize Photoshop because the scratch disk is full" error. This error pop-ups when you try to open Photoshop or even when you are in between the editing work.
It could be really annoying to have such errors while doing important work. To deal with "Scratch disks are full on Mac" error, we have discussed multiple quick solutions here. It not only helps you deal with this error, but it will also speed up your Mac performance.
What is the scratch disk?
Before, we discuss about "Scratch disk is full on Mac" error, let's discuss what is scratch disk on your system. When you use Adobe Photoshop on your Mac, it uses your hard drive space as virtual memory to run the program smoothly. It does so when your system is out of RAM space and it uses some part of your hard drive space to perform the task.
Here, you can assign multiple scratch disks on your Mac while using Photoshop. Thus, you can access lot of resources to run Photoshop editing seamlessly. The possible reason behind scratch disk full on Mac is lot of temp files generated by Photoshop and other programs that use scratch disks to perform tasks seamlessly. It could also be a false alarm as sometimes it displays this error even when your disk space has lot of storage space empty.
To deal with scratch disks are full on Mac error, you can follow below-mentioned steps.
How to fix "Scratch disks are full" error on Mac?
Clear Photoshop Cache: Photoshop generates certain cache files when you use this program on your system. The good news is that it has a built-in mechanism to get rid of these unnecessary files. You can use this built-in feature on Photoshop to clear unnecessary cache files when it doesn't clear them automatically. Here, cache files could pile up on your Mac and consumes lot of device resources thus it is better to find & remove them to recover device resources and fix "scratch disk is full" error on Mac.
To do this, follow these steps:
Open Photoshop app.
Go to Edit menu > Purge.
Here, you will find four different options including Undo, Clipboard, Histories, and All.
Here, you can choose a particular item or simply select "All" to get rid of all cache files in Photoshop.
Note: If some option is grayed out then it means it is already been deleted.
You should also ensure that you don't need the previous version of any project as Purge can't be undone.
Remove Temp Files: Next thing you should do is to remove Photoshop temp files. You can find these files that begin with "pst" with a string of numbers followed by ".tmp" file extension. You should search your scratch drive to find and remove all such files to fix the error. Alternatively, you can search your entire system storage to find & delete all these files to ensure these files are not left anymore.

Transfer files to another location: Next thing you can do to free up disk space on your Mac and fix the error is to move your data from scratch drive to other external drive or on cloud servers. It will help you recover necessary disk space on your system and fix the annoying error.
Clear Disk Space: If you don't want to move data to external drive or cloud servers, then you should consider cleaning your disk space to fix the error. To do this, you can perform manual cleaning of disk storage or use advanced Mac cleaner tools like TuneupMyMac. This smart and powerful tool offers tons of useful features to help you recover valuable disk space on your Mac. You can use this tool to clean your Mac and recover valuable disk space, delete confidential and sensitive data, optimize hard disk, and speed up Mac.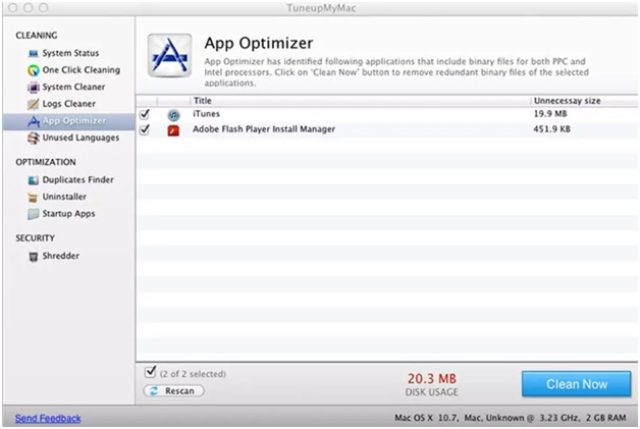 Change your scratch disk: Next quick solution is to change your scratch disk. Here, you can any other disk on your system except system drive, as you don't want that drive to be slow in any case. If you don't have another drive, then you should buy a new drive preferably SSD for enhanced system performance. To change scratch drive, follow these steps.
Go to Photoshop menu.
Select Photoshop CC > Preferences > Scratch Disks.
Here, simply remove or select the new drive.
Press OK.
Restart Photoshop.
So, these are few quick solutions to deal with "Scratch disks are full" on Mac. If you know more such ways, then feel free to share in the comments below.
About Author: –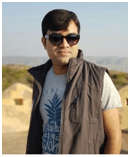 Chandra Shekhar Choudhary is working as an SEO analyst and technical Content Writer. His potential of writing is PC tips, Android and scratch full on mac and he is anxious in writing other technical blogs. You can also find Chandra Shekhar on Facebook, Twitter and Instagram.