Software development has become a profession that anyone can take on, provided they have the interest and the passion for making it work for them. There are countless examples of people from varying professional backgrounds securing development jobs at several software development companies. Yes, development skills have little to do with a degree and more to do with your skill-set. So you can be a bartender and still get the job at a tech-giant for being a skilled programmer.
If you are plan on becoming a software developer or contemplating switching your successful non-IT career midway transitioning into a rewarding software developer career, then you are on the right track. Why? Because the IT sector has become one of the most lucrative fields that have many perks, benefits, and career growth options for you to enjoy – courtesy of the ever-evolving technology and the increasing demand for cutting-edge software solutions.
If you are still unsure, then we explained some of the key advantages of being a software developer.
1) Software Developers Are Always in High Demand
If you have a great skill-set and some projects under your belt (not a necessity), then you will always be in-demand, rest assured. The IT requirements are increasing at a rapid pace, and so is the demand to recruit more developers to cater to the growing need.
According to the U.S Bureau of Labor Statistics, the employment of software developers is projected to grow by 21% until 2028. This is a reflection of the increasing software projects and researches too.
All in all, the chances of you being unemployed are slim to none. There is always going to be a software development company or a business with an IT sector willing to hire you for your expertise.
2) Impressive Learning Curve
Connect the dots! With technology ever-evolving and emerging, there is a need to stay updated as a developer to incorporate the latest and best practices into the development cycle. Hence, there will always be something to learn –reducing stagnation, monotony, and competition.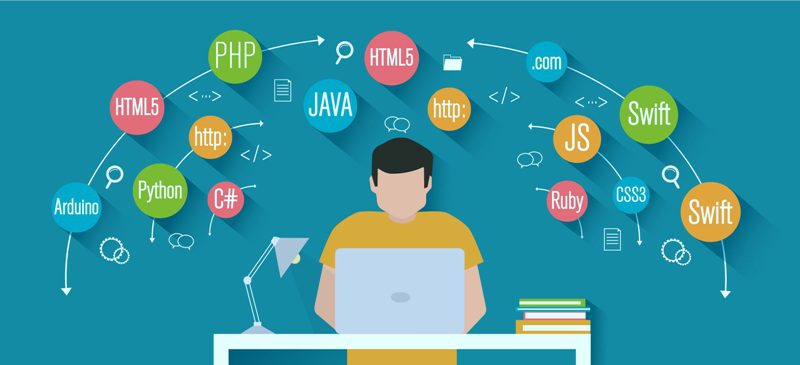 Because if you choose to stick to the knowledge you possess without constantly updating it, you are bound to be left behind in this fast-paced career. So, develop a healthy mindset of pushing yourself forward by attaining every relevant or beneficial knowledge available to stay ahead of your own developing game.
3) Remote Working Flexibility
Among the several benefits software developers get to enjoy – remote working could easily top them. It is a flexibility that is readily available for them to avail; however, not every organization offers it, but if you choose to become a remote software developer, the opportunities are endless for you. All you require is a good internet connection and a reliable machine to work on.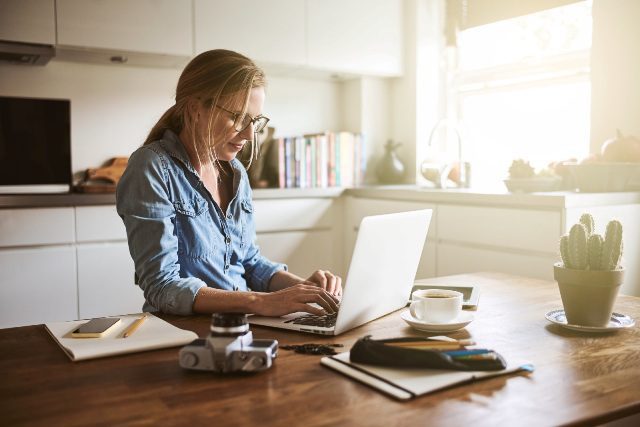 You are your own boss. As long as you are meeting deadlines along with any other requirement of your client, you get to pick the hours you want to work in and still get paid more than many 9-5 occupations.
4) Creative Channel
Do not be overwhelmed with the extensive lines of code, as they create something beautiful and creative – Yes, it is safe to say that software development is a highly creative field that lets programmers create something new every time they code. This isn't just true for web designing or front-end development but is very applicable to the core back-end programming as well.
Plus, there are so many techniques and tools to experiment with that a developer is never bored.
5) Entrepreneurial Jump or Indie
Once you become a seasoned programmer with enough experience, you can move on to establishing your own little startup comprising of skilled professionals that can initially do the tasks until you succeed and then decide to expand.
Or, you can simply go indie and have more creative control – not given the requirements and build something on your own. It could be anything from an innovative mobile app, desktop app, or SAAS (Software as a Service).
Note: In order to be any of the two, you do not necessarily require extensive experience in the field of IT. This is the beauty of the software development sector – the opportunities are endless, and with the right resources, they can be turned into success stories.
So do not be scared of the prospects or the risks that might be involved in your decision to transition from a non-IT career to a software developer – because it is indeed rewarding and beneficial for you in terms of career growth, learning, and other perks.
Author Bio:
Zubair is a digital enthusiast who loves to write on various trends, including Tech, Software Development, AI, and Personal Development. He is a passionate blogger and loves to read and write. He currently works at AppVerticals.that offers top-notch Mobile app development services to clients across the globe.