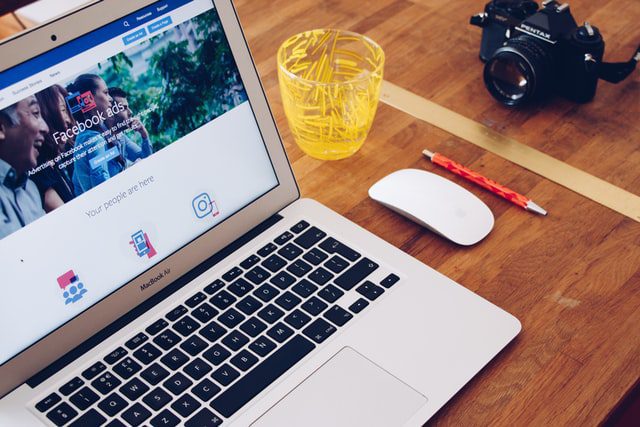 Gone are the days when marketers kept their fingers crossed when they launched a marketing campaign. In retail, just like in any other business, it is very important to clearly know the answer to two questions: who is your target audience and how would you describe your target market. And, you cannot say that you just target everyone. If you choose to target everyone, you actually target no one.
When it comes to retail, targeted ads are very important. When you have a target market and audience defined, it will become easier for you to tailor your products or services to serve your audience's needs and desires. What is the immediate result of targeted ads in retail? Highly satisfied customers and a ton of positive feedbacks coming from your clients. So, keep reading this article and find which are the top 5 reasons to create targeted ads for your retail business.
5 Reasons Why Targeted Ads Are Essential in Retail
Spend your marketing budget wisely
Wouldn't it be a waste of budget to create your ads for the entire country, when your retail business is present only in a few cities? Unless you plan to open new locations, you will most probably understand that it would be more efficient to target your ads instead of developing a more generic marketing strategy. What is more, if you continue blasting your ads to users who are not in your range area, they will most probably block your ads. This can then lead to a serious brand erosion and we suppose this is exactly what you don't want. So, instead of wasting your money on general ads which don't bring you any results, it would be better to invest the same amount on those targeted on the audience in your store's area. This is how you will invest your resources better and get more return per penny of investment.
Win-win for consumer and advertiser
Targeted ads bring various benefits for consumers. Targeted advertising attracts the consumers by delivering the product or service in a more direct way. It uses the consumers' browsing and purchasing habits and deliver the message in a more direct and natural way. Therefore, the consumers will be more open to receive your message. When they see an item similar to one they previously checked online, they will become more interested and open to buy it. What is more, they don't feel aggressed by the targeted ads as they feel they receive answer to their questions and solve a very important problem.
For advertisers, on the other hand, it will become easier to determine the clients' preferences and purchasing habits. Therefore, their ads will be more useful and pertinent. In addition, targeted ads determine more efficient campaigns and help the advertisers communicate better with the clients. In addition, thanks to targeted ads, the advertiser obtains better results and an increased return on investment.
Build a strong brand
When you use targeted ads in your retail business, you will build a stronger brand and create a generous base of loyal clients. When you target your ads and tailor your message to attract a certain category of people, you will touch a genuine base of customers. What is more, you will generate new leads and gradually grow your brand as you will offer high-quality customer-oriented services. Your clients will immediately identify themselves with your brand and their trust in your products and services will grow. Thanks to targeted ads you will show your clients that you care about their needs and focus all your efforts into solving their problems. This is how they will become more attached to your products and recommend them to other potential clients as well.
You can bring convenience to your customers
Targeted ads can increase the number of customers who visit your store. For example, you can create ads where you encourage your customers order the products online and come to the store to pick them up personally. Once they reach the store and pull up your store location, one of your employees can bring the package to their car. This is how you give your customers the control and offer them solutions to become loyal clients of your brand. What is more, your targeted ads can help your customers identify faster the products that solve their problems. Therefore, their time spent in the store will be more efficient as they will know directly what they want. In addition, it will become more convenient for you too to deal with focused clients who know exactly what they are looking for. It is very important to make the customers feel the control is in their hands and offer them all the solutions to make shopping easier for them.
Helps you stay relevant
Your customers are already very busy and tend to become irritated by all the online ads that flood their inbox and social media accounts. In general, clients want personalization and are looking for a frictionless journey during the purchasing process. Thus, if you want to bring more customers to your brick and mortar store, you should stay relevant. Targeted ads shouldn't be irritant and not bother users too much. This is the challenge that you need to overcome. Targeted ads help you stay relevant and personalize your ads for those customers who are more likely to click on it. What is more, knowing very well your target audience helps you create interesting and less intrusive ads.
"The current marketing context is very challenging. The prices are going up every year while the marketing budgets are shrinking, and companies are losing people every day. Therefore, especially in the retail sector, marketers need to stay relevant and keep their customers loyal. Targeted ads are extremely helpful in this context, helping business owners personalize their messages and respond to their clients' needs", mentions content marketing strategist and writer at BestWriting Advisor review site.
The conclusion is simple. If people don't like the information you share, their purchase interest will drop. Therefore, using targeted ads is very important when you want to increase your number of leads and make the existing ones more loyal than before. In retail, targeted ads are vital, helping advertisers obtain a better ROI and making customers receive the ads' message in a more natural way.
About Author:-
Estelle Liotard is a professional Writer, Editor, Content Writing Specialist, and Head of Content Marketing for the professional academic paper writing service. Her career consists of an array of contributions to digital marketing, business development, and eCommerce industries in the form of articles and case studies. Estelle is devoted to writing and aims to build a reputable image as an online content specialist with her approachable style and care for details.