If you are hoping to create more leads for your website, it is important to think of link building. What exactly is link building? The basic concept of link building is simply a method of encouraging different websites to link back to your own website. This process will create more of a traffic flow to your website and potentially improve how early your website appears in search engine listings. This helpful guide will walk you through the top reasons your company needs to utilize link building in its marketing tactics in order to make your business grow and thrive.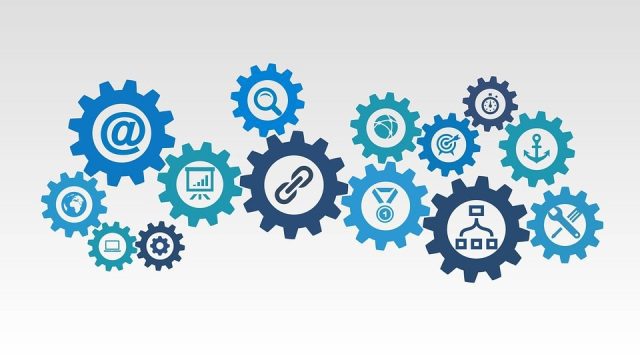 1. Link building changes how your page appears on Google.
Google encourages website owners that in order to improve their site ranking, they must boost the amount of higher quality websites that feature link backs to their pages. When it comes to tools for rank checking, most findings show that link backing is one of the best ways to improve your search engine ranking. In fact, the entire Google search engine is based upon links. Acquiring high quality websites that will feature a link bank to your website is key to performing better in these rankings.
2. Link building is a valuable marketing tactic.
When you have a link to your website featured on another page, it encourages a more positive connotation associated with your brand and develops a relationship with other websites. Networking with the right websites will ensure that your website gets as much traffic as possible. Links in themselves are the heart of the internet and online traffic. With linking, no visitors would ever appear on your website. If you are truly hoping to promote a superior marketing campaign, a link building service can be a valuable tool to enhance your marketing strategy. And assuming you hire the best in the business, the benefits will be immense and worth every penny.
3. Link building can help grow the audience of your website.
Referral traffic means that potential visitors to your website have another route to consider using other than the typical search engine. This can direct a unique stream of visitors to your website that you may not have achieved from organic traffic. In fact, according to Forbes, referral traffic is one of the growing SEO traffic trends of 2018. Referral traffic ties in directly to the user experience of individuals that visit your website and explore your content.
4. Link building includes many opportunities for enhancing SEO.
Optimizing your webpage content with SEO keywords is only one way to encourage a higher ranking of your website on search engine pages. Link building can provide links to the homepage of your website, product pages of your website and other websites with links that host your brand's name. Your link building campaign can focus on your target keywords. A link building service can help you target the correct keywords and create the best SEO strategy possible for your marketing campaign. A more successful marketing campaign will help grow traffic to your website and create more leads online.
5. Link building is an investment in your company's future.
When it comes to SEO campaigns and hiring a link building service, your business needs to look at these costs at an overall investment. According to the Huffington Post, investing in SEO content can be the perfect long-term investment to draw more customers to your company or business. Link building is a crucial aspect of any SEO campaign and can dramatically change how much traffic a website receives. While crafting the perfect SEO campaign can be costly, the investment is worthwhile in the form of growing businesses and promoting a higher level of website traffic.
Getting Started with Link Building
Incorporating link building into your website or SEO campaign does not have to be a challenge. With so many services available with trained creators, link building can be easy. Link building is ultimately a worthwhile investment because of the large return in profit it can bring to any website. The campaign of link building pays for itself by creating general traffic flow to any business or website and developing genuine leads.
Find the right service for you and your company.
Network with companies you want to represent or partner with your brand.
Be open to a variety of different leads.
The Takeaway
Link building is an important SEO strategy for any company. Through the proper use of link building, any company can grow and expand their business to new heights. A successful SEO and link building campaign can be a permanent solution for a greater level of traffic to any website and more overall leads for any business or company. Since the entirety of the internet is based upon links, link building is a vital strategy for any company or business.