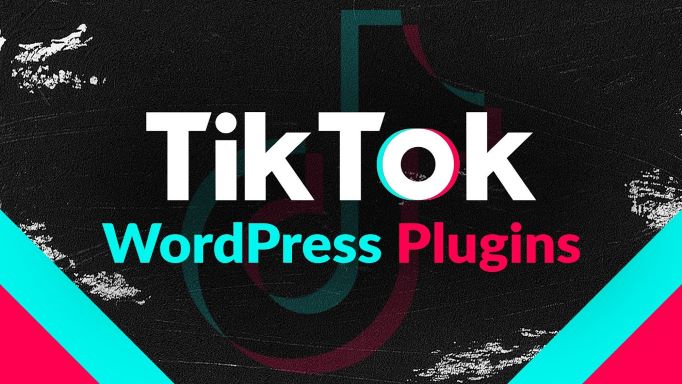 Over the past few years, TikTok has achieved great success. According to Business Of Apps, TikTok had 1.2 billion monthly active users in 2021 and is expected to reach 1.8 billion by the end of 2022. This is because of the engaging and entertaining nature of the platform.
However, TikTok was once ridiculed for being a platform that offers nothing productive.
But in the last few years, TikTok has proved these allegations to be false.
And luckily, brands have started using this platform as a medium to reach their potential audience. So much so, many brands now have a TikTok feed on their website.
Therefore in this blog, we will discuss the best TikTok that helps to display the TikTok video on their website.
2022 Best TikTok Video Feed Plugins for WordPress
A TikTok plugin refers to a plugin that helps the users to create visually engaging gallery of TikTok videos in a customizable format.
Below are some of the best plugins that can help your embed TikTok videos on website. While some of them differ in pricing and features, they offer great ease to embed TikTok feed on the WordPress website.
1. TikTok Video Feed Plugin by Tagembed
The first plugin that you can use to embed TikTok videos on website is TikTok Video Feed Plugin by Tagembed. This plugin is easy to use and operate. You do not need to learn to code or hire any developer to manage this tool. Using this plugin you can aggregate all the TikTok videos and embed them on your website within just a couple of minutes. One of its benefits is that this plugin is compatible with all screen types without affecting the quality and speed of the website.
You can also customize the layout and template of the plugin, which means you can personalize the look of the entire widget. Since the website will be more visually engaging, this will make the website look unique to you and your visitors. This reduces the website's bounce rate.
The plugin also has an analytics feature that helps you to examine the performance of your TikTok feed. This will help you to plan your content beforehand. Using the moderation panel you can also remove the TikTok videos you do not want to showcase on your website.
2. TikTok Feed Plugin
The next tool on our list is TikTok Feed Plugin.  You can get the brand-new paid TikTok Feed Plugin from the CodeCanyon website. You can easily showcase your TikTok profile on your website using this plugin. You can use the short code generator provided by this plugin to create your own unique short code. The plugin can then be used without any further instructions.
The responsive layout option is a feature of it. With the help of this tool, you can show selected videos on any screen, which means you can also remove or hide the videos you do not want to display on website. You also get a color and font customization option with this plugin.
3. Easy TikTok Feed Plugin
The Easy TikTok Feed plugin is among the finest for new and inexperienced users. This plugin is open-source and supports SEO. Its development has engaged a large number of people.
On your WordPress website, this plugin shows responsive videos from your TikTok account.
It's a fantastic method for showcasing TikTok videos. It may be utilized to creatively monetize TikTok videos utilizing Google AdSense and Affiliate.
4. WP TikTok Feed
Another amazing TikTok plugin on our list is WP TikTok Feed.  With multiple layouts and options, the plugin enables you to customize the social network feeds of individual users. To improve the user experience for your visitors, WP TikTok Feed offers a Video Popup function that enables you to display videos directly from the feed in a pop-up gallery box.
You can also customize many aspects of the TikTok feed plugin for WordPress, including the background color, button style, layouts, and the number of videos shown in a single feed. You can put animated gifs, still images, and videos in your stream.
With the help of the plugin, you may overlay a color mask over the video to show how many people have liked and commented on it. WP TikTok Feed is completely responsive and mobile-friendly.
5. Embed Block for TikTok
The Embed block for TikTok is a different plugin that makes it simple to embed TikTok videos on a WordPress website. You have the option of including the videos in your blog, post, or website.
As the name suggests, it gives the block editor a TikTok block that makes it incredibly simple to embed TikTok videos on website. By adding the block to a post or page and incorporating the URL, users can embed a TikTok video along with the caption, song, or username of the video.
6. Feed for TikTok
The last plugin in our list is yet again an amazing plugin that you can use to embed TikTok videos on website. This plugin is 100% customizable for Elementor, which means you can change the colors of the theme and fonts.
However, this plugin has only three layouts and you can display the feed in the carousel format on the website. The fact that this plugin also enables you to showcase the number of likes, followers, and videos on the website, makes it a good plugin for all TikTok creators.
The best part is that it is adaptable to all mobile devices.
Wrapping Up
TikTok has already taken over the internet, which makes this a great tool for your marketing strategies. When you have TikTok videos on your website, it helps the users to easily recognize and relate to your business. Since videos are a powerful form of content, a TikTok Widget on website retains the visitors for a longer time.
The above-mentioned plugins are currently the best ones to embed TikTok Widget for WordPress.
So don't wait anymore, use these plugins to embed TikTok widget on website and see your business grow.