Automation: Not Just For The Big Guys Anymore
There's great news for small business owners! As digital marketing has matured, automation tools and apps have become far more affordable and user-friendly. This has huge implications for small business; big corporations have had access for years to tools that help them maximize productivity and efficiency while connecting with consumers in new ways. Small businesses typically have much smaller teams and can gain even greater benefits from automation, and the ability to connect and engage with customers is even more important for small businesses that are focused more on their local environment. This is an exciting time for small business marketing.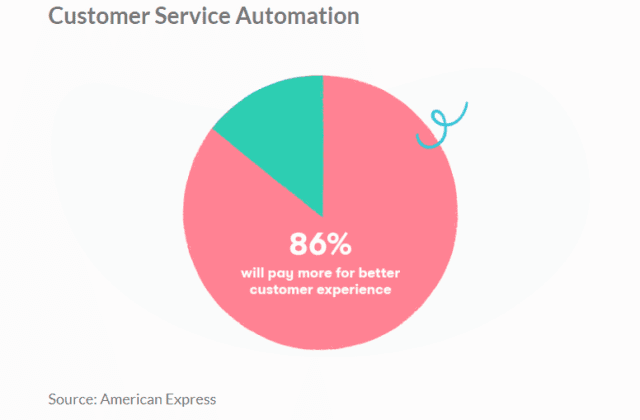 Even many larger businesses are just now starting to consider the implications of automation for local marketing. Whether you're part of the marketing team for a large organization or an entrepreneur marketing your local business, the right tools can help you leverage marketing automation on a local scale.
Let's discuss why you should implement marketing automation and then look at some fantastic tools for small business owners and marketers to reap the benefit!
What is Marketing Automation?
When we talk about marketing automation, we're talking about using software tools to automate marketing activities. Repetitive tasks such as email marketing, social media posts, and ad campaign management can be done or at least monitored automatically, which frees up man-hours for your marketing team to do what you do best: strategize, plan, create, and optimize amazing marketing campaigns.
However, today's customers expect personalization in their interactions with your brand, and individualization is a good way for your brand to build a rapport with the customer even when they don't expect it. Great automation can use the data you've collected to create personalized engagement with customers on an automated level, keeping the personal touch that's a key differentiator for many small/local businesses, but infinitely scalable as you grow and without eating up time you could spend building campaigns to attract even more customers.
Whether you've set an email automation tool, a lead generation app, or any other tool, a thoughtful implementation takes some time to master. You don't need to do it all at once, though; try out a few tools and then keep improving as you go. Let's look at a few great tools to implement marketing automation for your business!
Email Excellence
Let's review some email automation tools innovative marketers are using to excel in marketing to their local communities!
Constant Contact
Constant Contact is arguably one of the oldest examples of marketing automation; e-newsletters and services that provide one-stop newsletter services were one of the first marketing services to fall under the automation umbrella. However, for those who haven't implemented an e-newsletter on a local scale, it's a fantastic way to keep your business in the mind of local consumers by notifying them of events, sales, or special programs. It makes it very easy to design slick, professional-looking emails, but then it handles sending them out, tracking responses, and providing copious data on open and click through rates.
Follow Up Fred
One great tool to automate individualized, personalized emails at scale is FollowUpFred. An extension for Gmail, you can set up this tool to send automated emails with fully customizable time sequencing. Imagine being able to build customer loyalty and burnish your brand voice without having to devote time to it or having to remember who to follow up with! You can even use it to follow up with vendors and other businesses you work with; Follow Up Fred will continue to send automated, personalized messages and will even track if the recipient has read the message or clicked on a link in it.
There's a number of ways to use this tool or others like it to engage with customers. If you have a rewards or loyalty program, you can use it to remind customers of their points balance or offer special programs. Doctors, hair stylists, or other appointment-based professionals can use it to remind customers when it's time to make an appointment.
Social Superstar
These tools will help you rock your social media presence like a champion!
Hootsuite
Like Constant Contact in the email segment, Hootsuite is a classic that has only improved as automation has matured. The platform integrates with over 35 social media APIs, including all the major sites. and allows users to schedule and manage social media posts on each one while also integrating Google Analytics for real-time monitoring and analysis. It also monitors those sites in real-time for mentions of your brand and even uses data to advise the best time to post content.
Buzzsumo
Buzzsumo is a great tool to help you determine what to talk about on social media. It advises you on keywords, trending topics, and influencers on each social media platform so you can craft content that will engage your audience. It allows you to filter results by several criteria, including location. For locals, that's a great advantage for business since you can see what people are talking about in your community.
Social Oomph
If you've been in content marketing for a minute and have a lot of content in your archives, Social Oomph is a great addition to your toolbox. Much like Hootsuite, it automates social media posting for all your platforms, but one important difference is the ability to automatically share older content on a rotating basis. This helps you get the most bang for your buck in your content marketing game; great content is often just as relevant now as i4eet was years ago and sharing it again gives you a fresh audience. It can also re-post with changes in wording; for example, you can set it to send out multiple tweets over a day, each one slightly reworded but still promoting the same content.
The Human Touch
Marketing Automation doesn't mean it does everything for you. The more time you invest in marketing, the better your results will be. What it does is automate the repetitive functions and keep you up to date on things that need your input without interrupting your workflow. For example, some business owners are in the habit of doing searches to see whether anyone's talking about their businesses online. The use of a tool that pings you when you're mentioned saves you that time and allows you to respond more quickly. No amount of automation can engage with customers or create great marketing campaigns like you can. Automation just gives you the time and focus to do so.
Good luck!