5 Top Software to Capture Videos
If you are struggling to capture your system screen or record video, then best video recorder and screen capture tools come as an effective solution. It comes loaded with numerous useful features to help you record high-quality videos and capture images effortlessly. While there are tons of these tools available online, here we have shortlisted 5 top software to capture videos to save time.
TweakShot Capture: TweakShot Capture is one of the best video capture software that also helps you capture screenshots, scrolling screen, and more. This powerful tool makes your work easy by offering tons of useful features. You can use this smart solution not only to capture screen and record videos, but you can also use this tool to edit images with powerful editor.
Here, it enables you to make all necessary edits in captured screenshots in seamless manner. Working on smart algorithms, it delivers highly effective results automatically while saving your time. Using one of its smart features, you can capture scrolling window like complete web page etc. This smart tool is equally useful for teachers, students, trainers, professionals and everybody else.
Features of TweakShot Capture
It allows you to capture active screen, scrolling window, any rectangular area as graphics file, or full screen.
It offers numerous useful editing features to help you crop, resize, highlight images, and more.
Use this tool to add annotations and edit images in powerful editor.
Its screen color picker allows you to pick your favorite color from the screen or image and apply it while editing.
It works seamlessly on Windows 10, 8.1, & 7.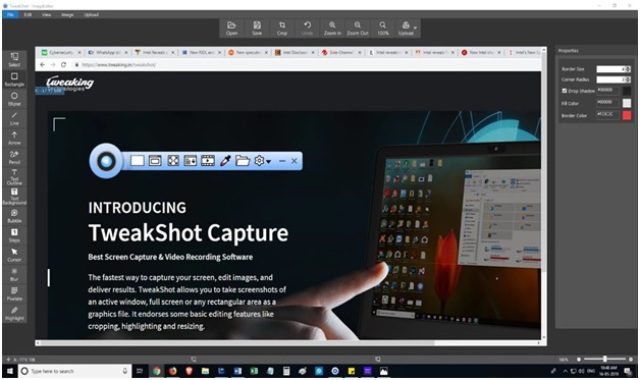 BandiCAM: Use BandiCAM Video Capture Software to record video in highest quality possible. You can use this tool to record 4K ultra HD video up to 9840×2160 resolution. Using this tool, you can record over 24 hours without stopping. It also offers simultaneous webcam overlay while recording. Use this tool to capture video on VCR, DVD, Camcorder, set-top box, on PC or anything else.
Features of BandiCAM Video Capture Software
It allows capturing video on external video device easily.
It delivers ultra HD videos in no time.
Use this tool to record videos of tutorials and webcams.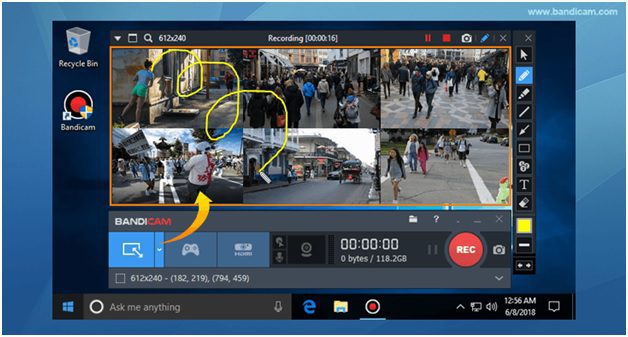 CamStudio: CamStudio is another best video recording software that offers tons of useful features. Using CamStudio, you can easily record screen and audio simultaneously in high quality. Using this tool, you can create industry-standard AVI video files effortlessly. Using this smart solution, you can also record a recurring issue on your PC to take technical help from the professionals. You can use this powerful tool to perform numerous tasks seamlessly.
Features of CamStudio
It allows you to turn your AVI files into Streaming Flash Videos using built-in SWF Producer.
It helps you create demonstration videos for any of your software program.
It helps you record high quality videos with multiple editing options.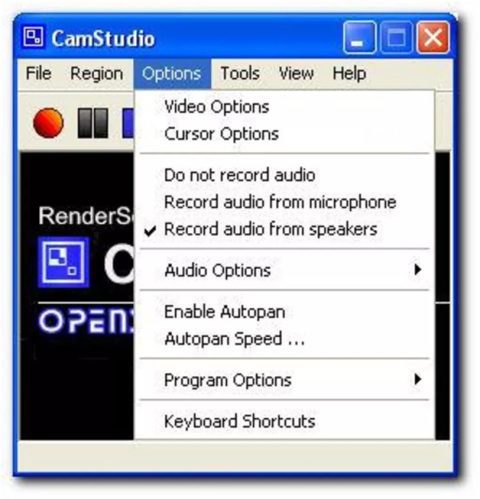 TinyTake: TinyTake is one of the best video capture tools that offers fastest & safest solution to capture screen, record video, and share it online for free. Using this free and powerful tool, you can capture screen and record videos on Windows & Mac effortlessly. It also allows you to add comments and edit content seamlessly. Using this nifty solution, you can store screenshots and videos on cloud servers to free up disk space on your PC. You can even share a link to the stored screenshot or video. Here, you can assign custom short-cut keys to save time. In other features, it offers zoom in, zoom out, proxy server support, share existing images, copy to clipboard, and more.
Features of TinyTake
Free yet most powerful video recorder and screen capture tool.
Supports Windows and Mac devices.
Allows you to share your work online & view full history effortlessly.
Allows annotating screenshots & videos to make them look beautiful.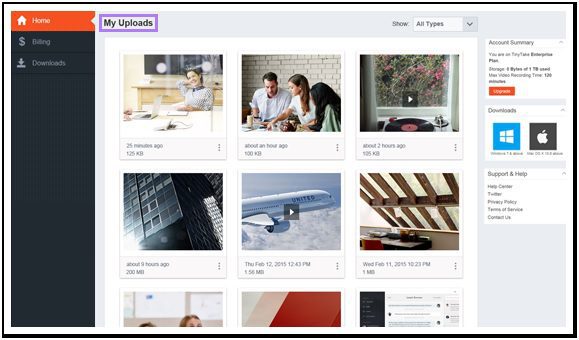 Debut Video Capture and Screen recorder Software: It helps you record video and capture screen from recording device, webcam, or any screen easily. Here, you can record full screen or any selected portion of your choice. It allows you to capture your webcam in an effortless manner. It also helps you capture from any device including network IP camera and other devices.
Features of Debut Video Capture and Screen Recorder Software
It offers multiple color & video effects to help you adjust color settings and add effects.
Using this powerful tool, you can add caption & timestamps and add text overlays to the video.
It supports all popular video file formats to deliver the highest quality results.

Besides them, you can also consider using Snagit that is handy and price efficient as well. With the latest Snagit Coupon Code, you can also save huge bucks on it.
Conclusion
So, these are few quick screen capture & video recorder tools you can use to capture screen and record videos effortlessly. Using these powerful tools, you can save lot of your time and reduce manual efforts. If you want to share your experience using any of these tools, then feel free to comment in the section below.
About Author:-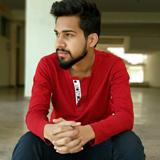 Gajendra Singh is working at Systweak, as an Digital Marketing Executive. His potential of writing is PC tips, Android and Mac and Windows software tricks and he is anxious in writing other technical blogs like best video capture software for PC. You can also find Gajendra on Facebook, and Instagram