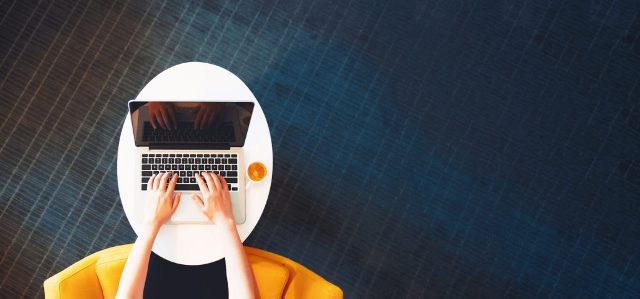 The rising popularity of digital marketing is making forward-thinking entrepreneurs, marketers, and consumers meddle with technology more. In this day and age, a consumer's shopping habits no longer involve flipping through the pages of a local business directory to find what they are looking for.
More often than not, all consumers, regardless of age, turn to the internet for information, reviews, prices, or special offers of products and services. And one crucial platform where they can find out more information about a brand is through professional web design.
Yes, you got it right. It's not just a mundane web design that can drown in a vast sea of competition. It's a well-executed web design which speaks the same binary language as internet algorithms.
What is a Professional Web Design?
First and foremost, web design is how all the contents on your website is crafted. It has everything to do with the planning, conceptualization, and placement of different elements.
Now, professional web design focuses on the same aspects but with the consumer in mind. The primary purpose of professional web design is to garner leads and increase conversions in the long run. Conversions are people who buy your product or service, and they keep your business up and running.
Whether your goal is for brand awareness, lead generation, or prospect conversion, a professional web designer will help you achieve these through his or her expertise. With the use of uncluttered layout, right color scheme, suitable typeface, high-quality graphic images and videos, and call-to-action buttons, your professional web design can be a compelling channel in doubling those sales.
To make the most out of your professional web design, it should be an excellent site that stands out. Here are the top six benefits of superior professional web design.
Catered to Target Audience
Excellent web design can captivate your target market right off the bat. Professional web designers will need to spend time on research, spy on competitions, and customize your website. Your website needs to convey your branding and goals to your audience. Templates will fail that aspect. If you don't get customization on your site that communicates to your audience, then you're not going to see those conversions pile up.
High-Quality Design
Web design experts are trained for years. Some even went to school for half a decade to learn the minute details of designing. For example, if you also hire web designers for site logos, scalability and memorability are two essential factors that will make it stand out. Another thing to consider is color psychology. Choosing the right colors should be fitting for the industry that you are in. Plus, selecting ordinary typography that doesn't pack a punch will not get those sales. Putting together killer typography is also another forte that web designers have.
Mobile-Friendly
As with any other things in life, change is inevitable. There's no time like the present; mobile gadgets cover 50 percent of internet traffic nowadays. A professional website is designed in accordance with the latest algorithm updates and mobile technologies. If an image or video is not optimized for mobile, chances are, your load time will suffer – making it slow and unresponsive on portable gadgets. Although there are free mobile-testing tools to check speed and performance for DIY sites, you're not trained in the website backend for codes and plug-ins.
SEO-Friendly
One of the digital marketing tactics that are proven and tested is SEO (Search Engine Optimization). It is the optimization of specific keywords, placement, h1 and h2 tags, metadata, sentence construction, and more to rank on the first page of search engines. Google even screens the images on your website to check if your site is credible or not through the 'alt text.' Professional web designs are geared towards SEO for maximum output.
Lesser Bugs
A high-quality website should have minimal bugs, especially when done by a professional web designer. Bad web design will contain codes that the server will have issues within the long run. Don't you get annoyed every time you get this HTTP response: 404 Not Found?
More Conversions, Less Hassle
A call-to-action button is vital on your website. It is the road to carts and checkouts. If not laid out properly, you could be missing out on a lot of goals! Professional web designs are crafted in a way that guides every visitor from start to finish. Aside from a user-friendly interface, evident call-to-action buttons or convenient social icons are also easy to spot in an excellent webpage.
Conclusion
Startups might be thinking of skimping on web designing to save a few bucks. While this may offer short-term benefits, remember that your website is a reflection of your business. If it's not up to par, you could see your company go down the drain. It goes without saying, you need to spend more to earn more.
About Author:-
Sarah Brooks is a passionate blogger and frequent traveler who loves to write about digital marketing and IT issues and solutions. She is currently working for sequentialnetworks,one of Europe's leading Consultancy Managed IT Services Providers.