Looking at the current scenario mobile optimization is a MUST for your business to grow. Mobile traffic has now eclipsed the desktop traffic. If your website is not mobile friendly it can certainly affect your conversions. Optimizing your website copy according to the mobile users gives you an edge over your competitors. Not to forget even the latest version of Googlebot ranks the website on the basis of its performance, content and user experience. Taking all this into consideration it won't be an exaggeration to say that even the smallest mistake in the Mobile SEO world can cost you to lose a lot of customers.
Although following some simple rules can help you to capture the market. To start with the most important rule that one must keep in mind while optimizing their website for the mobile users is to follow the "on the go" principle. People are looking for quick answers on their mobile devices and so one must design the site accordingly. Ignoring is not an option because your websites are constantly judged on these prime factors so now are the time to take the right action. Below are few mobile SEO mistakes that you must avoid so that you don't lose customers.
Slow Site Speed – Nothing kills user experience than slow load times. Slow loading pages have an adverse effect which includes higher bounce rate and lower conversion rates. Page speed is one of the most important Google ranking factors. Google always aims at presenting the highest quality results to its users. Even a 1-second delay can cost you a 7% reduction in your conversions. Moreover, it is reported that 40% of people abandon a website that takes more than 3 seconds to load. To win over such situations one must strategically focus on these key areas.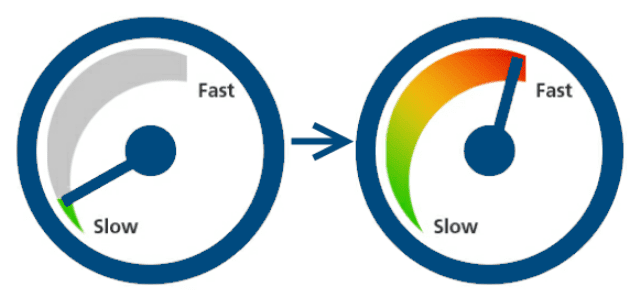 Intrusive Interstitials – Intrusive Interstitials completely ruin the user experience as they cover most or all of the content on a page. Any sites with intrusive interstitials are in danger of losing their website rankings. Remember once the rankings drop, the conversion rates also go down subsequently.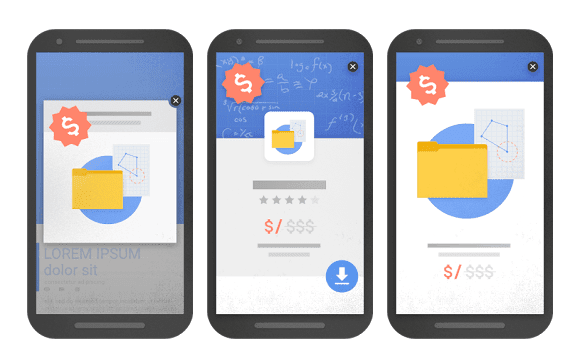 Not supporting multiple mobile devices – Not all Smartphone devices are the same some have small screens, some have medium whereas some devices have large screens. One needs to do a plenty of testing to ensure that the site is optimized for all the mobile devices. One must consider various screen sizes, pixel densities, operating system versions while testing. When your website is constantly upgraded and tested according to the multiple mobile devices it can generate better leads and increase conversions.
Navigation elements that are too small – If your website uses interactive navigation elements like checkboxes, buttons or survey quizzes you should always ensure that the elements are properly optimized for mobile devices. As a rule of thumb consider a button that's 30-40 pixels wide in size. At the same time, it is advisable to follow the white space principle i.e. you must include whitespace if you have multiple buttons stacked together in order to avoid clicking the wrong buttons. Mobile SEO is all about boosting user experience using small touch elements on your website copy can be difficult for the mobile users. These small and minute mistakes can divert their attention and force them to go to your competitor's website.
Not focusing on Typography – Typography plays a crucial role in mobile conversion. Typography usually includes elements like typeface, fonts, line length, leading and kerning. Your website copy must have large and readable texts which can be viewed on mobile devices easily. Forcing users to pinch and scroll through the content horizontally leads to a negative user experience and can affect the conversions adversely.
Website Copy – Mobile devices have smaller screens as compared to desktop screens. Long copy is not a good choice for mobile screens. A short and sweet description is the only way out as mobile users are less tolerant than desktop users. To keep your viewers glued to your website it is better to keep the website copy short. Small tricks like keeping the language and tone of your voice according to the buyer's needs, using short and to the point sentences, focusing on features rather than glorifying the benefits of your product can work wonders. It is also advisable to only use 500 words for web copy trends to perform better on mobile devices.
Also Read:- Here is a very large list of common SEO myths and mistakes
With the increasing use of portable devices, webmasters should be highly concentrated on their mobile SEO plans. Studies report around 50% of the users now surf their websites using their mobile devices, it is very important to make your websites mobile friendly. Slow website speed, intrusive interstitials, small navigation elements, avoiding important typography elements and long website copy can affect your conversions adversely. It is better to strategize your plans from now and work on designing your website according to the needs of mobile users.
About Author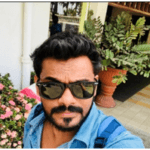 Sagar Rajput is Guest blogger and SEO Specialist at Greenopia Inc. You can connect with him on Twitter, Facebook and LinkedIn.