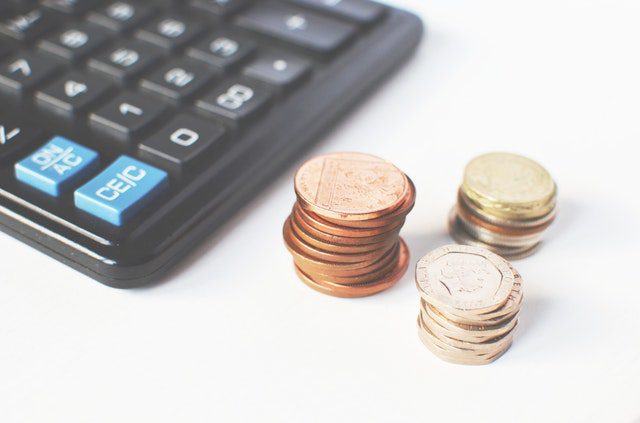 Are you burning the candles from both ends just to figure and fulfill your financial constraints?Though seeing those extra efforts go in the drain can be gut-wrenching. But most of the time what we don't pay much heed to is mostly our spending patterns. Though quelling the itch to spend can be the most challenging task for many of us.
However, doing so not only grants us a sense of control but also lick our standards of living in shape.
Although it's easier said than done, now it's a workable plan that too from the comfort of your home. Never thought technology would have such a massive impact on our lives. It has made budgeting as easy as ABC. Furthermore, the emergence of technology has put an end to the hassle of jotting down expenses just to craft a month's budget.
Smartphones have momentously impacted our lives in a lot of ways. Simultaneously it has entirely transformed our conventional household budgeting, making it a lot more feasible.
As digitalization invades this era, budgeting through mobiles has become a go-to way to save up a buck.
Also, as per statistics, mobile app budgeting is predicted to boom in 2020, inundating online vendors with zillions of digital shoppers which is forecasted to benefit both the shoppers and suppliers.
Wouldn't it be great if we list out some of the best penny-pinching apps to assist you to ace the act?
Woefully stuck in the never-ending cycle of nickel and dimming? Here's is what can help. Suppressing spending temptations might work temporarily but it's not the most suitable approach for the plan whereas crafting a wise budget is!
So here we have piled up the most sought after saving apps, having a heyday!
MINT
No more delaying! Hit your saving goals with a saving app that doesn't call for compromise still guarantees convenience. Mint covers all the practicalities of budgeting while promising an ultimate self-financing experience to its users. The app mimics as your personal financial advisor. It shows updates of each transaction.
Also, the app allows you to monitor your spending habits while letting you stay mindful of the upcoming financial expenses. Besides all, its visual graph pictures your financial health which assists you to spend accordingly.
YNAB
The four-letter acronym YNAB stands for 'you need a budget.' It is also referred to as a budgeting app,which is meant to keep us ahead of our finances so none of us ends up paying our last month's expenses from this month's income.
In case you are a flustered self-financer YNAB can be a comprehensive money-saving app that covers several finance issues. The app has a unique feature of accurate allocation of each buck while allowing one to pinch pennies which makes it an excellent value for money.
EVERYDOLLAR
As budgeting apps are capable of transforming and securing our financial future. This app solely emphasis on ways to knock down the chances of drowning in debts. Besides being a fuss-free app, it also offers detailed categories that further split up into subcategories. The most enchanting feature of this app is Dave Ramsey's baby step feature,which involves keen monitoring of the entire month's budget.Hence proved that this app could be a great addition to your budgeting plan if you hate to micromanage every single penny.
QAPITAL
Saving can get tedious at times, but here's a way you will get a kick out of saving without making it appear monotonous. When you download the Qapital's app, it instantaneously links your bank account to the app that lets you identify your saving goals and mention each goal accordingly.
The app best fits the requirements of individuals who wish to turn goal-setting into an amusing task. Moreover, the app is quite reasonable with a bunch of perks that offers one the best bang for the buck.
MVELOPES
Done with staying up all night just to craft a month's budget? Mvelopes is here with an alternate approach by forecasting the upcoming financial issues while offering way-outs to tackle financial constraints wisely.
The app devotes envelopes for both the forthcoming and existing expenses. This way one can assign money to each envelope depending on their current need to spend. But in case allocating money to each envelope doesn't seem to be your thing, then you can go for Myeasyfi expense tracker app, which is a surefire way to eliminate debts.
The app offers financial assistance with extra passive income that also with a super convenient user-interface.
QUICKBOOKS
If you are a startup owner, keeping track of your financial resources can transform itself into a horrendous nightmare. Therefore, taking reasonable steps can stave off the possibilities of any financial chaos.
The app helps business owners to maintain financial stability keeping them stay mindful of day to day expenses without blurring or confusing personal and business finances together.
As a business owner, managing finances can appear messy at times, thus making use of this accounting software to track expenses and to manage contracts can be the best possible way on hand of tying up loose ends.
Author Bio

Emma Thomas is a content writer and a copywriter who specializes in writing marketing blogs and sales pages.  A writer by day and a reader by night, she can be often found picking cherries in summer Afternoons