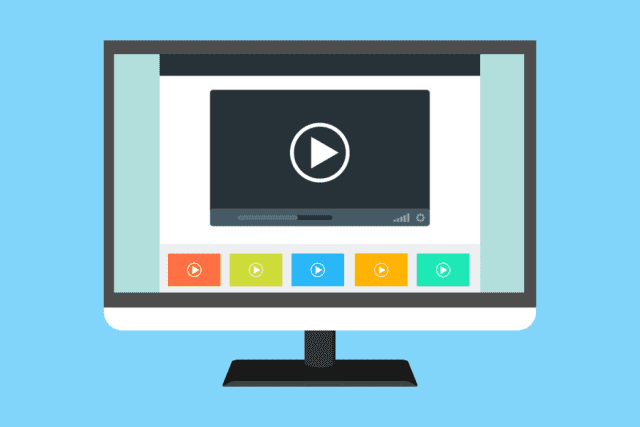 The animation industry is known to be a dynamic, fastest-growing and a popular industry of all times. In the past year animations have been considered as a medium of pure entertainment; however, today it has integrated into some of the most prominent industries such as education, medical, engineering, architecture and marketing. It has become an inspiring and influencing way to engage the audience towards a brand or explain the world what you stand for.
Animation is an art where a still object or model, or a handmade drawing makes the illusion of movement by employing creative photography techniques. As the world around us is becoming more digitized, everything around us has a virtual existence over the internet. Different industries are taking advantage of the virtual presence on social media, and the global village, use animations to their benefit. They engage the masses in their business and brand with an excellent visual representation.
There are a variety of animated videos that can be used for marketing. From 3D animations to whiteboard animations, every style of animation can be used for various purposes and attract a specific group of audience to the brand. They may be different in manner, but each form requires a fantastic script and great creativity to produce an attention-grabbing video.
Choosing the right creative approach for the business's video content is the key to engage and inspire the audience, ultimately driving results to your business. Some ideas are better communicated through an animated video rather a filmed approach. This means careful consideration is a necessity to be successful in creating business animation.
Here are some reasons why brands and marketers consider video animations to be a highly effective form of marketing.
There are no limits to creativity in animations
Animation can cover the parts of the product, which cannot be seen in live-action. Animated videos can provide a whole new perspective to view a particular product. A great example of this is Nike 'sending' their trainers to the alien planet which is impossible to achieve. However, with animations, it seems not only realistic but creative as well.
When you are explaining an abstract idea
Most entrepreneurs mislead that it is easier to show than tell to win the heart of the people. This is true especially when you need to communicate an abstract idea prior to its final form. Animations can bring the concept to life in a way no medium can. For example, when producing a blueprint of a building, it is easier for the architects to create a visual representation of the idea to the investors rather than convincing them otherwise.
It could help in explaining brands in a simple way
There are complex ideas in a business which cannot be explained to all people. This can be painful, especially when you want to get the information across the audience but it's complex and challenging to interpret. This is where businesses hire a video production company to produce a creative animation which can get the message across the audience. It can be used to explain the financial result to stakeholders or as said above, visualize the construction process of the building before it has even begun.
Animation can explain every aspect of the brand
Every unrecorded bit of your business can easily be represented through animations. It can illustrate the future of the business or showcase the past of the company, which can be challenging to achieve in live videos. Animations can also bring the story to life when the characters and the story is combined with the main narrative or a voice-over. Animations can work for any business and breathe life to a story with simple narrations and a suitable type of video animation.
It can creatively and effectively explain your products, app or services
Sometimes the services and products of the brand can really be complex. Where sometimes it is a good thing, it can be difficult for you to explain the products to the audience in a written form. Animations, on the other hand, are capable of simplifying complex ideas into content which can easily narrate your idea across the audience. Animations has an edge over live-action when it comes to explaining the business message because it can get way inside your product and capture the essence which is otherwise difficult to capture.
Animations can be really cool
There is no doubt that animations are the most eye-grabbing forms of video marketing, which can attract the audience to the brand. You can create places which don't exist or take your brand to space which can be challenging to pull in a live-action video. It doesn't only help in getting the message across the audience, but also add a competitive edge to the brand.
No matter what your business is, but a creative animated video is one of the smartest investments you can make. So if you haven't added video animations as a part of your marketing campaign, it is high time as it can help in taking the brand to new heights.