The world is filled with a variety of people. In today's digital world, online chatting, online calling, and online dating have gained attraction from the youth. It feels great when someone understands your emotions without judging you. Presently, we are blessed to have such websites and apps to chat with some unpredictable people and share what you are feeling. Chats are super exciting and that too when it's someone you don't know! You can share everything without any anxiety & concern. Many websites and apps also provide random chat rooms and private rooms. You can take  full advantage of having such chat rooms! If you are all set to talk and to make new friends you will be always welcomed by these firms.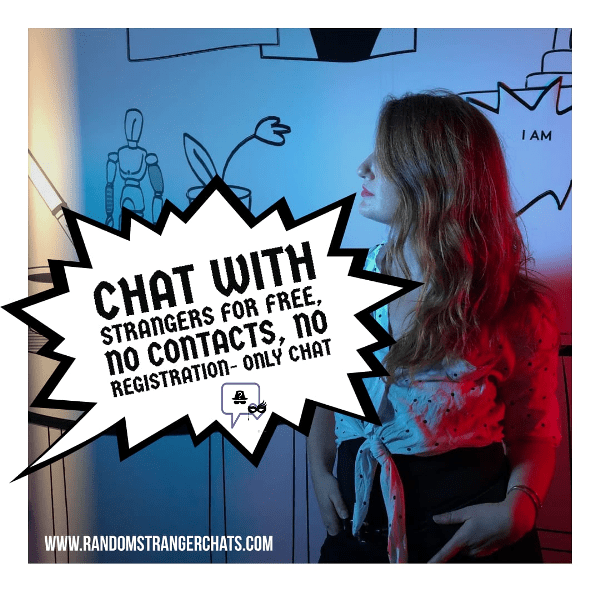 Making new friends is a great deal. People who are introverts are always in their world. They fear socializing with people. So, such people go for online chatting. Talking to random people is fun Private chat rooms are available over the internet. You need not worry about which country you belong, or which language you know. All you need is a wish to talk to new people and make new friends and there you go, just go on the internet and find new friends for yourself.
Also, it helps to heal many of us. So, here are the leading five websites to chat with random people:-
Omegle:-
Omegle is an online chat website that randomly pairs people. There is no need to register or provide any kind of information to the site. None of your chats will be saved. This website supports the English language. It gives users online, voice, and video chats.
Nonetheless, it has a superb kind of spy mode, which allows you to hide your identity until you decide to reveal it. You can also shift your chat mode to video mode if you are comfortable. Overall, Omegle gives you the best experience. It is one of the popular websites used for chatting and probably the oldest one! They have a great user interface..
You will enjoy it totally! As it is going to be a great experience.
iMeetzu:-
Here is another way to make new friends. iMeetzu is an app where you can chat with your friends and also share pictures with them- enhancing the chat mode and making it more engaging. You'll get connected to the first random person available for chat. The experience is excellent here as iMeetzu provides an awesome User interface. You can chat, share pictures and videos with your pal on the other side!
iMeetzu is an app one should always give a try!!
Random Stranger Chats:-
This is the best online website. The super-easy user interface, there isn't any need to register. It just will confirm that you aren't a robot and here you go! You'll be in their spotlight to find you a partner for a sweet chat. You will automatically get connected when someone is interested in talking. They have happening Chat rooms.
You can also share pictures of the things you find interesting. Your highest game score, new recipe you tried. You can share anything with the other person.You don't need to pay or register. Your data is always safe with you until you reveal it by yourself, add funny emojis to your chats to add that extra zing to chat session.
So here is the link to the best chat site to have a chat with random people. All you need is a willingness to talk, and then you are here! You will have Super-cool experience friends: )
Qeep:-
Qeep is an app both for ios and android users functioning very smoothly. It's great that here (on Qeep) you get many language alternatives. A few of the languages used are English, German, Russian, Spanish, Portuguese, French, Turkish, and Italian. Guys, it feels great when we talk in our mother tongue or in a language we are comfortable in!  Along with online chatting, qeep is also excellent in online gaming and photo blogging which is an awesome experience. Isn't it awesome? That weep has so many features!! Qeep has gained a high amount of audience because if it's features.
Chat42:-
Chat42 (Chat for two) is an app; creates room for two strangers without any registrations and obligations. It only uses the English language for conversations. You can chat through the website, as well as the app. When you open the site or app, you just need to tap the button to start a chat, and then here you go, you get connected, to a stranger  on the other side and conversation is on! Chat42 is also praised for maintaining privacy at its best. It will not ask you for any of your personal data. It's absolutely wow if you want to keep it a real secret.
Chatblink:-
Chatblink is also an alternative to the Random Stranger Chats (RSC) chat room. It is a dynamic and user-friendly website. Here, User's Users can mention other users in their chats to ensure they receive a notification and don't miss crucial information. Chatblink also has some excellent new features in which users are also able to use a GIF picker to choose a GIF perfectly suited to the message. Users enjoy this type of feature, so you must give it a shot!
Chatblink will give awesome experience as it is uniquely created and the idea behind gifs is really new. People or users have enjoyed it alot and you will have the same fun too!!
The Provided websites are best amongst all when it comes to chatting online and making friends. You can chat with teenagers, you can chat with elders, Also females of that particular city/town.  Try out these happening websites and apps to talk with different people, know what's their story and tell them yours! Make new friends but also with caution. Make friends talk, share pictures if comfortable also, you can voice chat and video call. You will thoroughly enjoy it!