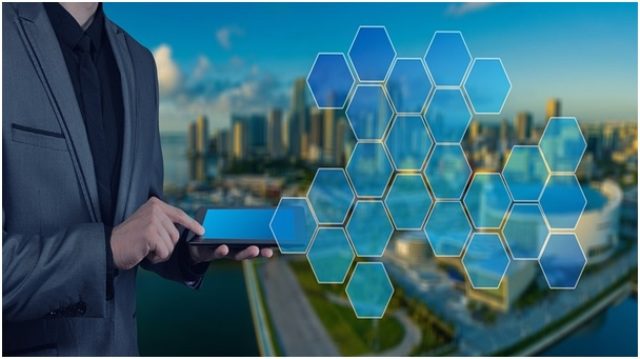 The use of technology and finance is not something new. Banks and financial institutions that lend money to borrowers have embraced innovative technologies to make lives of the consumers simple and convenient. These include debit cards, credit cards, ATMs, and chips. Through small loans, micro remittances, budget planners, peer-to-peer lending, and payments via mobile, new age businesses are finding a way around the intermediaries to deliver financial products and services directly to customers.
According to an article published on https://www.huffpost.com, there are many reasons why banks are merging with Fintech startups. Today, banks have two options. They must embrace digital technology or lose their share in the market. Banks are not able to cope up with the agility and efficiency of the startups to sustain in business. Therefore, many banks are collaborating with Fintech startups to grow faster than before and reach out to a wider audience. Today, almost 75 percent of consumers are using Fintech products and happy with the experience. Read on to learn about the six important things that consumers must know about Fintech:
Easy money management
Both banks and Fintech companies are fighting hard to build their stronghold in the financial service sector. When it comes to Fintech agencies, they have little operating costs and can reciprocate to customers' changing needs because these firms have access to more information about modern consumers.
As far as the established banks are concerned, they have a wider network, a loyal audience base, trust of the customers, and in-built regulatory compliance. People rely on the established banks for their financial services. There is no doubt about the same. All of this has resulted in intense competition in the financial sector, implying more choices for consumers when it comes to their money management.
Millennials may not require the services of banks
Did you know that one-third of the millennial generation in America think they may not need a bank's service five years from now?  On the contrary, they are relying more on tech startup companies to replace their age-old banking functions. When it comes to the Fintech firms, they offer value for money services to the customers and a gamut of innovative financial solutions to meet the changing needs of consumers.
Today, peer-to-peer lending agencies are part of the modern economy. Then, there are some associated risks like shutdowns. In such situations, regulators interfere for a resolution. The collaboration between policymakers, technologies, regulators, and industries will help to reduce the risks to a considerable extent.
Money transfers and remittance is easier now
Do you send money to your family or friends abroad? If yes, then you know how costly the fees are these days. In reply to the anticipated $32 billion going down the drain with respect to fees in cross-country money transfers, numerous Fintech companies are helping consumers with affordable fees and fast delivery, thus undercutting the traditional banks.
In the developing countries, there are services such as BitPesa, a remittance service in Kenya, Nigeria, Democratic Republic of Congo, Tanzania, Senegal, Tanzania, and Uganda are leveraging blockchain infrastructure to minimize transaction expenses and improve transparency.
The Fintech companies competing with banks to transfer money across borders are at least eight times cheaper than transferring money through traditional means. Besides, if you need a loan or come out of your multiple debts, you can visit websites like Nationaldebtreliefprograms.com.
Finance apps make money management easy
Today, you will find many money-management apps to give you on-demand financial tips. These apps use your transactional information or behavioral data to offer useful insights, prompts, and plans to help you manage your finances in a better way. The apps also ensure that you pay all your bills on time with alerts. If you have a habit of spending more money than necessary, especially when your account balance is low, the apps are intelligent enough to monitor that and advise to control your expenses. Some advanced apps pick up remaining funds automatically at the month's end and put the money into your savings account.
Then, when these apps use loads of personal data to run efficiently, there are concerns related to data security and the use of data ethics. People have questions as to how the information is used for targeted advertising, which is intrusive in nature. We could see banks and insurers shifting their focus from credit agencies and focusing on social networking profiles and web browsing history to understand spending habits and lifestyle of the consumers.
Privacy concerns
When it comes to the Fintech companies, they collate data and detailed information about customers and their spending habits. It has resulted in financial agencies to use consumer info intensively. The experts in the finance sector and Fintech companies opine that customers will benefit from customized financial products and services at affordable prices through customer preferences and data interpretation. The critics complain about increased chances of data breaches and financial risks.
Your risk related to credit may increase depending on the activities of other customers with identical shopping habits just as you. Did you know that a credit card agency in the US was caught ranking its clients as having an increased credit risk? That is because they used their cards to pay for therapy, marriage counseling, and tire-repair services, depending on the experiences of other customers and repayment records.
Paying for snacks with a Bitcoin
There are virtual wallets that let you store, receive, and send cryptocurrencies to others. It may become an equivalent to your debit card or bank account at once. Cryptocurrencies are popular because transactions do not pass through third parties or banks. It means more privacy for consumers when transacting, allowing them to shop for virtual coins as a means of investment. If you're wanting to look into the various cryptocurrencies as investment opportunities, then you might be interested in looking at this kryptowährung app test or the likes, to see how you can start trading in cryptocurrency for profits. Big brands such as Expedia, Dell, as well as Subway have started accepting Bitcoin as a form of payment. People also like cryptocurrencies because they are centralized.
Conclusion
Now that you know about Fintech, you can understand its pros and cons. Use the services of Fintech products or services for your interest.
About Author:-

Kelly Wilson is an experienced and skilled Business Consultant and Financial advisor in the USA.  She helps clients both personal and professional in long-term wealth building plans. During her spare time, she loves to write on Business, Finance, Marketing, Social Media. She loves to share her knowledge and Experts tips with her readers.