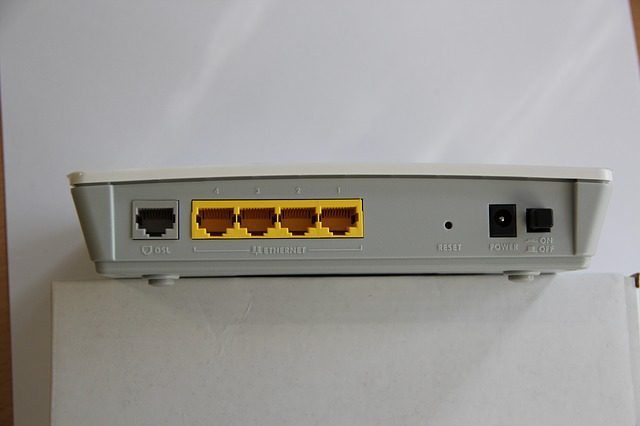 2020, what a year it has been! In this global pandemic, the Work and education industry came to a standstill. The sudden boom in Work from home and E-learning has been profitable for the router industry.
The world runs on the internet. Apart from the daily essentials that we require to function with, the internet has entangled us in its web. Not a second in the day goes by without the internet.
Before the covid-19 struck our lives and changed our schedule and lifestyles, the world was already heavily dependent on the internet. But life during lockdown (or quarantine) has made us have a stronger relationship with our computers/laptops/tablets/mobiles rather than our own family. Right from online classes to business meetings, yoga to dance sessions, workouts and cooking videos, Netflix to Amazon Prime (and many more), online celebrations to online graduations, life without the internet is like the earth without water- dry/barren.
Keeping up with all these changes, everyone has established a good Wi-Fi connection at home, with the help of an equipment called as the router. But how do we know which router is going to be the best and which will provide a stable internet connection? This article will provide you with 5 tips before you buy a new router in 2021.
Here are six tips to consider before you buy a router –
1. In- Budget
Sometimes it's good to have a better and expensive investment at the start so that it lasts for a long time. Routers differ in cost; it ultimately comes down to the need/requirement of your work. But it's good to buy a router which is a little bit expensive as there is a possibility the world will become virtually equipped in some years' time.
You would also require routers that will sustain for a long time without being damaged either due to power fluctuations or heavy usage.
A buyer must be aware of the router's price to make it easier for them to afford the router, which is worth the price. People often buy routers that are not worth the price and get disappointed because of the speed. Efficiency is the key!
2. Need For (Router) Speed
Many of us tend to buy off things randomly without analyzing if we require the particular things in our life.
In case of internet connections, many of us survive on mobile data, i.e., the internet that we get on our mobiles when we recharge our bills.
So, if you have a computer at your home, then instead of a router you have cable connection that will provide internet to your computer only and the internet that would be required to operate on your phone will be provided by your mobile data.
But the scenario changes if you have laptops and smart TV. Those will require a proper and wireless internet connection. Some service providers, such as Infinity Dish (you can visit website here), offer combined TV and internet packages, so you can get a multitude of TV channels plus high-speed internet for your home so that you can get the most out of your devices.
Nobody wants a pause in their binge-watching sessions, and that's when the savior enters, the Gigabit router. Gigabit routers are considered the fastest routers with a speed of 1000 megabits per second. You can refer to this 192.168.0.254 IP guide for more information on accessing the router panel for optimization. They are a bit expensive, but the high-speed connection is what this generation favors.
So on the basis of your need and the electrical gadgets that you possess, you can analyze if you actually require a router.
3. Area Coverage And Network
The more extensive the area coverage, the better the wifi signal. Area coverage is a crucial aspect to consider before buying a router. Choose the best location and set up your router for best results. Understanding the network type helps a ton. The letters at the end tell us more about the wireless communication standards, 'ac' network is the fastest kind of network, and 'b' is the slowest.
While you buy a new router, also check for the USB port connection (which type-C type or U type) and check for physical damages.
Next, you also need to make sure that your router has a multi-core processor with a high amount of RAM. Wireless routers undergo a lot of activities, downloading/storage/videos and all these activities to perform smoothly require a good processor router that can handle such heavy activities.
Select a router that has a dual band. This simply means that it will have a broader range of coverage. Do notice the antennas the router has. The antennas will affect the coverage of your connection as there are blockages to your Wi-Fi connection (which has to pass through doors and walls).
Sometimes you start facing issues with the net connection and it turns out that your router, that is entangled with wires in one corner of the room may have dust on it. Make sure you clean your router.
4.Security and Speed
A secure router connection makes it easier and stress-free for the users and makes sure it's not easy to hack. Before getting a router, make sure you have the freedom to change the wifi admin password and complete control over the security. TKIP (Temporal Key Integrity Protocol) and AES (Advanced Encryption Standard) are the primary encryption available on WPA and WPA2 standards.
Depending on the usage of your internet select the appropriate speed.
If you are conducting online classes or business meetings, then you would require internet connections with much better speed and connectivity. If you only require to watch videos or movies on your mobiles or laptops, it is not necessary to go for a higher bandwidth.
In case you have a smart TV or you have gadgets like Amazon Alexa, you would require a good bandwidth plus a good coverage.
Always check for the actual speed of your router on the internet. There are many websites that give an accurate number for the speed your internet connection has. It's always better to have a double check.
5. The Best In The Game – Mesh wifi
Mesh wifi is a whole-home wifi system that is a tad bit modern than the other wifi routers. It provides uninterrupted wifi throughout your home or office. Uncomplicated and easy to set-up, only one network set up is enough for your whole house, which also gives you the advantage of seamless roaming, which means you can roam around the house without the fear of disconnecting.
Previously, all routers were made in such a way that in case there is an issue, you will have to call the internet service provider or the company that manufactured the router. Most of the times these calls go unanswered or they say they will solve it in a certain time and then take forever.
To avoid such issues, make sure your router is connected to your devices through an app, which is going to address all such issues as quickly as possible
6. The Lifespan Of A Router
Let's face it! Your router isn't immortal. It will eventually wear out. Routers go through plenty of stress every day, which affects them very often. If your router starts to show connectivity issues after 4-5 years, it might be the right time to replace it.
Lack of proper firmware that cannot keep up with the newest technology changes can also cause poor connectivity. The average lifespan of a router is 20,000 hours or five years. Ensure that you confirm its lifespan before you buy a router and how to take care of it.
I hope this helps you understand the basics of what one should look out for in a router before buying one in 2020.