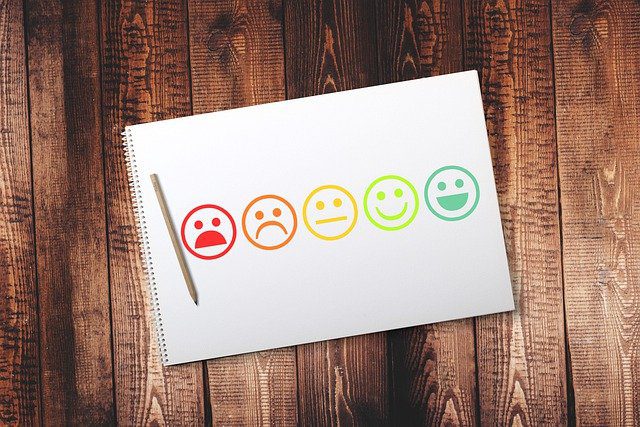 Customer experience is one of the defining factors of a successful modern-day company. It is the cornerstone piece that drives not only sales but all other areas of the business. To create a customer experience strategy that will bring results, you need knowledge and experience. Keep in mind that we already have tested approaches that drive results, so there is no need to reinvent the wheel here. However, the customer experience industry is evolving with time, so there are plenty of places for improvement. Let's see what the key elements of a customer experience strategy are and how to combine them to get a complete service you can sell for top dollar.
It is all about having a vision
No successful entrepreneur would be where they are now if they did not have a vision of what they were trying to accomplish. The idea is to create a set of rules and principles that communicate your company's values and goals. These principles should speak to your targeted audience clearly, informing them about the level of service they can expect when they walk through your door. That is how you start building a customer journey map that will be the base of your customer experience strategy. Here is an example of what a set of company values should look like:
Service delivery through precision, dedication, and commitment.
Be positive and inviting.
Passion and determination go a long way.
Transparency and communication are the building blocks of a successful connection.
More than selling a service, we provide an adventure and WOW factor.
As you can see, these examples can speak both to your customers and your employees, relaying a simple yet effective message.
Understand the needs of the customers
You can't make a sale without knowing who your customers are. Having a quality product is just one piece of the puzzle. Without the customer who would see value in it, your product will be worth zero dollars.
To create a customer experience strategy, you must understand who your customers are. Customer demographics have many important attributes, like age, gender, financial budget, education, location, and many others. You cannot develop a strategy that will bring results without defining your targeted audience first.
Customer feedback
Understand that creating a customer experience strategy is not something you do once and be done with. Instead, it is an evolving process that changes over time. You can define the basic structure, but the rest will change as your customers and their needs grow.
With that said, one of the most important elements in your customer experience strategy is customer feedback. You probably cannot make it right on the first try, so you will have to tweak different parts of your approach. The best way to know in which direction you should go is to listen to your customers. Create polls on social media, send emails and questionaries, and encourage them to contact you through your website or contact form.
Employee feedback
Another inseparable element of the customer experience strategy is listening to your employees, especially if they are the first line of contact with the customer. Your employees spend hours upon hours talking with the clients, listening to their praises, complaints, and answering all sorts of questions. Sometimes they may provide valuable feedback regarding the quality of customer experience.
Another reason why employee feedback is essential is to help them improve. If an employee has a problem, that will reflect poorly onto the customers in the store. If you listen to your employees, hear their issues, and provide a solution for whatever is bothering them, that will positively impact the customers as well.
Use professional CRM tools to gather and analyze data
Professional CRM tools are necessary for any business. If you don't use all the possibilities this software offers, you will be at a significant disadvantage.
Collecting customer data and turning it into something valuable for the business is a long and tedious process. There is also the element of organizing everything into usable data. CRM software helps tremendously, and we will return a bit later to cover this in more detail.
Create an emotional connection between your brand and the customers
To create a customer experience strategy that will drive results, you need to add an emotional element. People will not care about something they are unable to connect to. We spoke at the beginning about creating a vision. However, having a plan and placing it into motion are two separate things.
You also need employees who are able to put company words into actions and create an emotional connection with the clients. To aid them in the process, you should also consider brand management tools. With the help of yet another professional software, your employees will have all the tools to do their work without issues. Furthermore, you will be able to track any changes and have a full picture of everything that is happening in your company.
Which CRM software to use?
As promised, let us return to the CRM software solution as a tool that will help you to create a customer experience strategy.
This kind of software provides trustworthy reporting, an array of proactive services, a visually appealing dashboard that displays all the data, automated processes that improve messaging and efficiency, and finally, simplified solutions for better communication and cooperation.
As you can see, all of these benefits of CRM will help in creating a customer experience strategy.
Combine all the approaches for the best results
As you probably connected the dots already, using just one of these six ways to create a customer experience strategy will not be enough. What you need is a mix of all the approaches. Customer experience is complex, and it transcends the ordinary customer + product = profit equation. Only by bringing everything together will you be able to create a full service from start to finish and provide a unique experience for every single customer.
About Author:-
Jack Marks is a freelance blogger, working with developers at MoversTech CRM and focusing on communication and social skills. He puts a great deal of effort and energy into educating young professionals to become successful entrepreneurs and build the companies of their dreams.