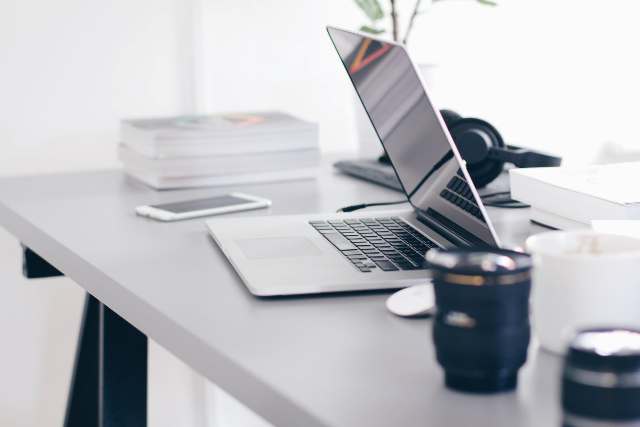 How important do you feel is customer relationship management?
Statistics say that 97% of customers claim that bad customer service changes buying behavior, while 87% say that good customer service changes buying behavior.
No matter if you are a budding business owner or someone in the field for years, you must be eager to find ways to capture new leads and grow your business.
Growing your business is a continuous process.
It demands consistent efforts and a long-term strategy.
Is it tough finding new leads?
What if we say that it isn't, and you can use your existing clients to find new opportunities?
Don't believe us? Read ahead to find out!
What is a Contact Management Software?
A contact management software is a web address book that primarily allows you to have a list of all of your business contacts.
No, it's not a basic software that lets you maintain lists.
Depending on what platform you choose, contact management systems are advanced feature-rich systems that let you perform a variety of tasks and operations using those contacts.
Further, you can use this to derive valuable information, results, and insights for business use.
How Contact Management Systems Help (7+ Real Ways!)
Lasting, Mutually Beneficial Customer Relationships
A contact management system allows you to keep a track of all your contacts.
This way you don't lose any information and stay updated about every single client you have dealt with.
And, you never know when an existing client has new business for you.
No Data Loss
Using a contact management system saves you from any unwanted and unexpected data losses.
You have a ready-to-use list available and don't need to look through your emails to find contact addresses of clients when you want to convey something.
You can save a lot of client information such as email addresses, location, contact numbers and stay in touch with them.
Expands Your Business Network
Having a readily available list of all of your business contacts allows you to develop smarter networking campaigns.
You can send them occasional emails and explore new business opportunities.
Plus, in case you launch a new product or service offering in future, you can readily inform your old clients about it and check with them if they'd be interested in something like that.
Better Management of Data
Manual management of contacts is not only tough but time consuming as well.
Having a software for contact management allows you to save a lot of time and manage this huge volume of customer data better.
Moreover, on-paper, manual management is possible only until you don't have a lot of contacts.
But, once your business takes off well and you have hundreds of contacts, you must scale up your process and switch to a computerized system for contact management.
Centralized Database
How great it would be if you have every single detail about all of your contacts stored uniformly in a single database.
Manual management of contacts often leads to scattered information, which is prone to loss.
With a centralized contact management system, you have everything in a single system and can access it as and when required.
Easy Sharing of Information Amongst Team Members
With a centralized database of contacts, it is easy to share information and updates about clients with your team members.
Every team member can access the system and in a convenient way and retrieve the required information.
Easy Updates
A computerized database is easy to update.
However, it is really difficult to maintain, update and manage a manual database of contacts.
Whenever a client updates their contact information, you can make a quick change in the system and you'd be done.
Also, this change is quickly communicated to your team members. Nice and easy?
Quick Search, Readily Available Results
A contact management system is easy to search.
No matter if you have hundreds of contacts or thousands, you can easily search for information about any client and perform the required operation.
But, if you are manually searching a list of thousand contacts, you'd end up wasting a lot of time.
Reduces the Wastage of Human Resources
Manual management of contacts and the related administrative tasks demand you to allot a human resource full-time.
And, in case you don't, it increases the workload of your existing resources and leads to wastage of their time.
Let your valuable human resources focus on important business operations and tasks such as lead generation and relationship management rather than administrative tasks that can easily be automated.
Use a contact management system for managing your contacts and use your human resources for deriving insights out of these and managing client relationships!
Feature-Rich Systems
Contact management systems these days are smart.
They are not plain tools to maintain lists. Rather they are independent software with lots of features of their own.
Some of the most common features of contact management systems these days are contact mapping & sharing, importing and exporting contacts using CSV files, grouping and sub-grouping of contacts and so on.
Furthermore, using these features, you may perform advanced operations as well.
Workflow Automation
Some contact management systems can be integrated with other SaaS products.
This results in a nice automated workflow and takes all the boring, repetitive tasks out of the equation.
However, you cannot develop any such functionality using a manual system.
These were some of the reasons you should use the SaaS contact management system, in case you are already not using one.
Finally, since there is an overwhelming number of options available, it's crucial that you keep your business objectives in mind while selecting the platform.
Carefully study the features a platform has to offer before subscribing to it. You may even consider working with a free address book beforehand, just to have a better understanding of how it functions.
Business is not all about gaining leads and then sending them promotional emails!
The key to a successful business is ensuring a seamless customer experience and having a mutually beneficial long-term relationship.
It's nice to have a few well-paying clients and maintain a long-term relationship with them rather than closing new short-term deals every day.
Thus, investment in customer experience and customer relationship management always pays handsome returns. Don't ever underestimate its power. Best of luck!
About Author:-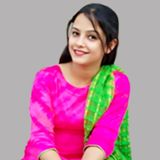 Shivali heads the content and digital marketing campaigns at Exadime. She is highly enthusiastic about how emerging SaaS products and technologies are changing the way businesses operate. Her association with Exadime, a cloud address book software that lets you manage contacts in a modern way, has helped her in pursuing her passion smartly.