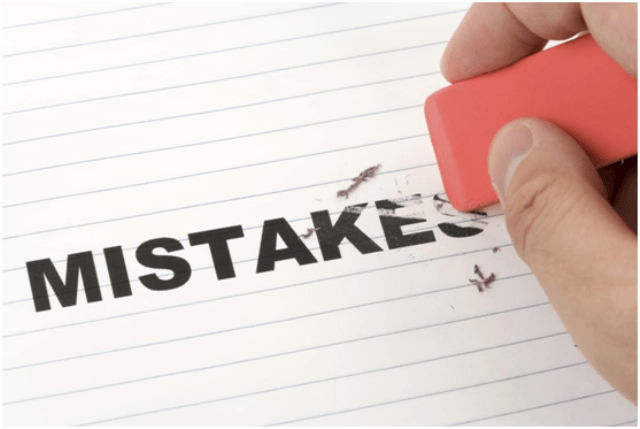 Running a business needs a lot of effort, that's for sure. And what truly drive those efforts are profits. They make or break your brand in market. So, can't take them lightly. Profits make or break a business and so does sales. If your sales are great, then you are surely faring well in the game.
But if you aren't getting the projected sales for your business, then it's time you look it into it. You wouldn't want to fall back in the competition. So, where do you start?
Is it the team effort? Or do your products or services need an upgrade? Probably none of these. At times we do believe that its lack of team efforts to build the product right. But its not. You need to start off with marketing strategies first. Both sales and marketing are the essence of a business. If you aren't implementing the right marketing strategies, then your sales are sure to be at risk.
And who would like it? Obviously none.
So, if you think you have a vision for your organization, you must be well informed and put a special emphasis on your marketing. If done right, marketing can be a major revenue generator, but if it fails – it can cause a lot of irreparable damage.
Therefore,let's focus on marketing mistakes that you should avoid for your business to remain successful and competitive on the market.
Ignoring Latest Industrial Trends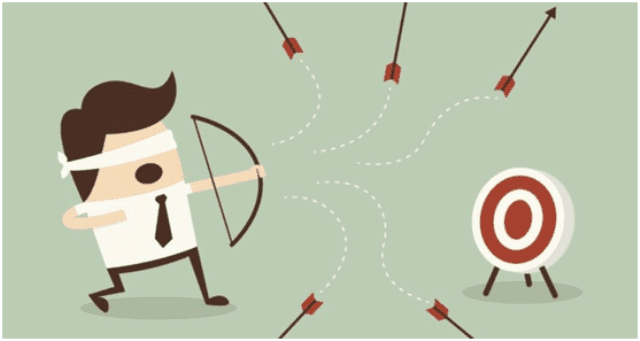 As the marketing environment is in a state of constant change, a good marketer's primary responsibility should be to stay in touch with the latest industrial trends. Although it is always easier to focus on what you are already proficient in rather than dedicate your time to studying the latest research. But in the longer run, you are bound to fail unless you keep up with the latest trends.
To avoid that, the first thing you should do is to start every new quarter with some recent competitive analysis. Try to discern what your competition is doing right and you aren't. And also try to understand if they are using some superior marketing strategies that you know little about.
To beat your competitors, you must first get to know them. That way, you can leverage what is working for them to your own advantage. In addition, you should talk to all of your current vendors at least twice a year. For instance, you can organize a marketing event where you will invite all of the vendors who would present what is new on the market.
Also, you need to do your own research, which will include visiting marketing websites on a regular basis and gathering all of the important info. This way, you will get some fresh ideas – make sure that you allocate a part of your budget to trying them out.
Ignoring the Use of One New Growth Hack
Growth hacking can be described as the process of using technology for building your brand in a creative way. If executed right, a proper strategy can help you transform your business completely. Unfortunately, many people don't even bother to try this method and this is one of the marketing mistakes you should avoid at all costs.
When you are overwhelmed with analytics, marketing channels and campaigns, chances are you won't have enough time to dedicate to coming up with creative ways to use technology for your marketing purposes. However, if you are using an appropriate marketing project management software, it can take care of all of these time consuming tasks and make room for you to focus on growth hacks.
Impatience Won't Help
People running a business sometimes expect that success will come overnight. However, good marketing takes time to work, but it certainly pays off. That is why you need to be willing to invest both your time and your money in a good marketing campaign.
For instance, SEO (Search Engine Optimization) will take some time, but it is worth the wait. With a significant boom in competition on Google, you cannot expect to be ranked on the first page out of nowhere. CRO (Conversion Rate Optimization) is another method that is proven to be successful, but it doesn't work instantly.
In most cases, it may be several months until you can reap the benefits of these two strategies, so be prepared to be patient and don't give up if the results are not immediately visible.
Being Talked Into Investing in a Bad Service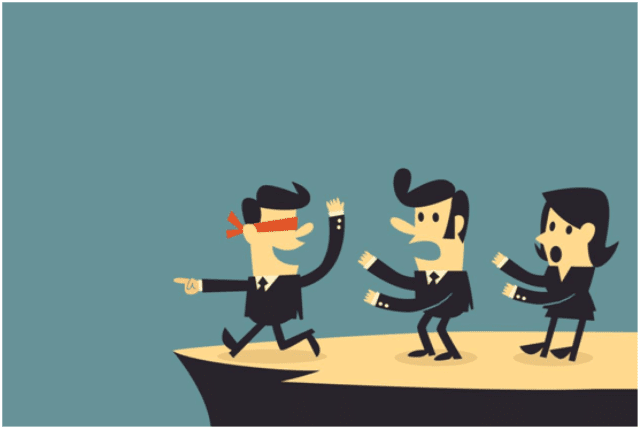 Some sales reps are unscrupulous and really good at persuading others to buy things that they don't need or that can even affect their business in a negative way. To prevent this from happening to you, always make sure that your purchasing decisions are based on thorough analysis. Have more confidence in Google, than in sneaky sales reps.
Always check all of the reviews, particularly the bad ones, instead of relying solely on the company's website. Look for numbers and stats that will show you exactly how a certain service can help your business.
Lack of Clarity in Marketing Plan
This is by far one of the crucial marketing mistakes to avoid. Without a proper marketing plan, you are practically doomed. You need to create a well-organized plan and make sure it includes a calendar of events, a timeline, as well as the contingency plan to prevent any unforeseen circumstances that can ruin your efforts.
Implementing the right marketing project management software solution to your daily operations will help you stay on schedule, delegate tasks, collaborate better, track projects and enable better interaction with your vendors and clients.
Failing to Address Customers' Motivation
It's not necessary for every organization to get this right. But there is no harm in trying to grasp the idea that motivates your customers to buy a product. So when trying to understand the mindset of your customers ask these questions:
Does your product makes their life easier?
Does it succeed at addressing the fundamental problem?
Does the marketing promotion addresses their issues correctly?
To get deeper, it's important to get an outsider perspective. And that's probably because you are too connected to your business. This will hamper your attempts at reaching your customers and building a strong marketing campaign that impacts them more effectively.
It's Not Promotion, But Creation That Makes the Impact
Understand this, your customers are busy. And while they lead this hectic lifestyle, they come across many promotional messages or emails that they tend to ignore. They may even put their emails in trash. And once they have reached there, you've lost that connection with them.
So what's your take on this? How do you plan to make a marketing strategy that looks less of promotional and more of a genuine effort to help your customers?
Be creative. Use social media platforms for marketing your services. Stay connected with multiple posts and creative messages that attract attention. You surely will reach out to many and record changes in your sales too.
Let's Wrap This Up…
To sum up, marketing mistakes such as the ones we have mentioned are surprisingly common and easy to make. Luckily, with proper planning, creative problem solving skills and due diligence, they don't have to happen to you. As long as you keep up with innovations, do the necessary research and know your numbers – your marketing efforts will make your business flourish.
About Author
David is a technical writer, his works are regularly published in various papers and top-notch portals. His rich experience in Project management domain helps him offer latest and fresh perspective on improved efficiency in work flows across organizations. His informative works on similar lines can be reached out on ProProfs Project.