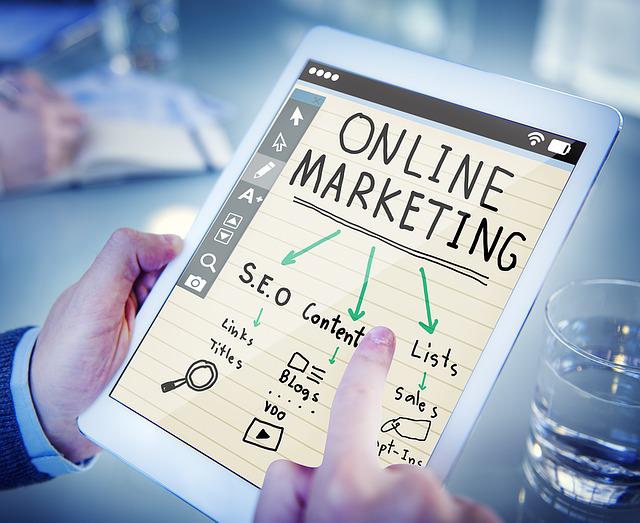 Marketing strategies substantially improved over time. Today we can accomplish much more than we could 10 or 15. However, today's marketing approaches are more complex and require more dedication. Manual work is obsolete, and marketers rely on software tools to do their jobs efficiently. With that in mind, here are seven software tools every marketing expert should use.
Types of marketing software tools
There are many different marketing trends to follow in 2022. Also, there are many different marketing strategies you can choose from, and each strategy requires a specific tool. Based on the most popular strategies, we can define groups of marketing software tools:
social media tools;
SEO tools;
email management tools;
lead management tools;
conversion management tools;
graphic creation tools;
landing page tools.
We will closely take a look at each of these categories.
Social media tools
Due to its multiple benefits, social media is one of the most used marketing strategies today. It has a broad reach and can connect a business with different audiences.
You can increase brand visibility, acquire more followers, and share content through social media. Connecting with clients anytime, sharing your experiences, educating people, and building long-lasting relationships become easy.
One of the best tools to check out is Sprout Social. It is a social media management platform that automates processes and helps teams connect and work together. You can use it to schedule and publish posts across multiple platforms and get full analytics with the most critical metrics.
SEO tools
SEO is the bread and butter of online businesses. Every website needs it, and online visibility does not exist without it. It is crucial to understand that SEO changes every year, and managing all the little changes becomes difficult. There are so many areas of SEO that require the same level of attention and dedication. Luckily, that's why we have an app like SEMrush. The all-in-one SEO software represents the gold standard of search engine optimization.
Email management tools
There is a lot of discussion on whether email marketing is dead. However, a lot of businesses use it regardless. Email marketing can be beneficial but may also spam the clients. It is still a very successful marketing strategy if done the right way.
Managing emails is easier with the right type of software like HubSpot Email Marketing. HubSpot is famous for its marketing tools, and they outdid themselves when they launched this tool. It simplifies email management, comes with a free plan, and offers an easy drag&drop email builder with many automation options.
Lead management tools
Tracking and scoring leads are usually the most challenging parts of any marketing campaign. This is the step where you approach potential customers, learn about their needs and shopping habits, and develop a viable strategy to convert them into returning customers.
Managing leads is not easy, and picking the wrong lead will waste the sales agent's and the company's time. That's why you need Clearbit, a robust platform that combines over 100 sources to build detailed customer profiles. What's impressive about this software is that it auto-updates itself every 30 days by connecting with its sources. This way, the app ensures you always have up-to-date information about your customers.
Conversion management tools
Conversions are arguably one of the most crucial steps in the customer journey. Marketing experts in the moving industry, moverstech.com, claim that conversions play the most critical role in any marketing strategy. This is when a visitor becomes a customer, and the company generates revenue. Of course, steps that lead to conversions are equally important.
To make conversion management more straightforward, we recommend Unbounce. This fantastic tool performs A/B testing and analytics of landing pages, CTA buttons, and other important page elements. Thanks to this amazing tool, you can quickly test different landing page variants and determine which brings the most conversions.
Graphic creation tools
Using visuals in your marketing strategy is very important. They always attract the most attention and make marketing campaigns exciting and engaging. Out of all the different types of visuals, the most popular type today is infographics. With that in mind, our suggestion for a must-have graphic creation tool is Venngage. It focuses on creating customized infographics to fit your brand's image. Enrich your marketing strategies with beautiful and informative visuals.
Landing page tools
Landing pages represent one of the most efficient strategies for increasing conversions. People's attention span is shortening, so we need only the most critical information on a single page.
Optimizing a landing page could differentiate between a successful and unsuccessful business. OptiMonk is an app that will give you the flexibility and tools to optimize landing pages quickly and efficiently. It is easy to use and comes with an array of useful templates to make your job even easier.
How to build your marketing tool stack
When you start building your marketing tool stack, it is crucial to focus on your needs. Just because an app is impressive, that does not mean you should get it. Think about how you want to structure your marketing approach and what strategies best fit your business.
As with everything else, it all starts with setting SMART goals. Once you know what marketing strategy you want to use, you can start thinking about building your tool stack. Focus on tools that will get you quickly and efficiently from start to finish of your marketing campaign.
Software tools every marketing expert should use – explained!
We hope you understand more about these seven software tools every marketing expert should use. As suggested, focus on your marketing plan, and get the tools to help you accomplish it efficiently. One suggestion is to try trial versions of these tools before making a purchase. That's an excellent way to see whether you like it. Best of luck!