When planning a road trip in your RV, it's generally about getting out there, seeing nature, getting away from the hustle and bustle of city life and relaxing with nature.  It's an ideal time to get back to basics, spend time with the family and in general relax.
What most caravanners and motorhomer's discover is that after a few days, although they may not be missing the location, they are missing some of the homes necessary creature comforts.  Whether it is missing a big game on the weekend or even just catching up with friends and family on social media on a quiet afternoon when others are resting, you can't help it.  Slightly overlooked by many is that having access to television, the internet or even just simple radio is not only a creature comfort but also essential for weather updates and any emergencies.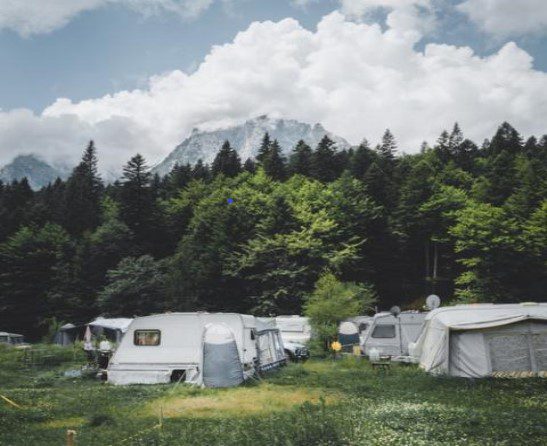 You're starting point to have any of those that I just mentioned working to a sufficient standard requires you to have an RV antenna to enable you to pick up a signal.  A slice of the modern world in the midst of the wilderness.
Here I look to cover seven main points about different types of RV antenna and what their uses are, we start with the obvious:
You Want to Pick up Local Channels?
For this, you will need a caravan TV antenna.
To enable you to pick up anywhere near HD quality distributed by local contractors of major networks you will need a TV antenna.
On the market in 2018, you can acquire either an indoor or outdoor antenna.  Both have advantages and disadvantages, so here we take a closer look.
Outdoor RV Antenna
As a rule of thumb, an outdoor antenna will provide you with a stronger signal equating to more channel pick-up. Traditionally they are made from a composite of plastic and aluminum, so not damage resistant in the slightest, requiring to be raised and lowered for travel. However as with all technology, there are new advancements, and some of the latest models entering the market have become 'one mould' aerodynamically designed static aerials requiring no more attention than the original installation.
Indoor RV Antenna
An indoor antenna will not provide you with the same strength or range as an outdoor version and also need to be placed in storage when not in use especially if you leave your RV for long periods of time through winter.  On the positive side, if you are not hands-on with fitting and making adjustments to your vehicle, you will find these kind of antenna much more user friendly and easy to position.
Purchase a HD Antenna
The clue is in the name.  If you want HD quality television on your travels then you must ensure to buy a more recent product that has hit the market as all the latest RV antenna technology is HD.
TV Antenna Boosters Really Work
A booster is a simple invention and can make considerable differences to the quality of your signal. The booster snaps onto your outdoor antenna and in most cases will gain more channels.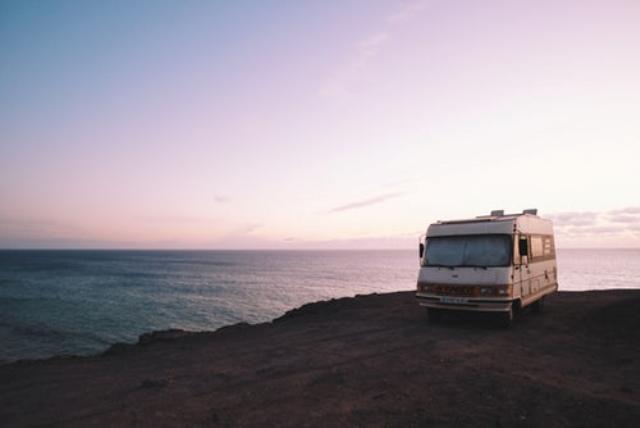 Use Online Tools to Find Local Stations
Utilizing the internet to gauge the distance of the nearest TV station in the area is a big help.  This will give you the added advantage of knowing what direction you should be focusing on as far as set-up is concerned. Finding the direction is one of the more frustrating parts of being on the road.
How to get Direct TV
You require a special antenna.
Satellite TV brings a set of new requirements to the table, not least more finances and a monthly subscription to boot. You would need to purchase a Dome Antenna, designed explicitly for satellite pick-up.  My advice to all caravanners and motorhomer's is to think about your location and the location that you are headed, especially usual precipitation and general weather patterns for the time of year you travel, as for all the cost involved we all know that one drop of rain and a few clouds means trouble for any satellite system.
It is a balancing act between hitting the road to relax and enjoy peaceful, quiet nature or to be sitting in front of a television for the entire trip as you would at home. Also, another consideration is if you are travelling to a particular site that has modern facilities such as Wi-Fi and free cable TV for guests, then the expense of a satellite Dome RV solution, does not really make sense.
When on-site use a Wi-Fi Booster Antenna
Currently, on the market, there are two kinds of Wi-Fi Booster – Mounted and Mobile.
The former is attached to the exterior of the RV while the other device is a small contraption that sets up on a desk or a sideboard, usually with small suction cups underneath, you can even attach it to the window for better reception for example, and plugs directly into your laptop.  At least with the booster technology, both will adequately suffice to be able to use the internet without painstakingly trying to find a good signal. For those of you who work from your RV while on the road this will prove an invaluable piece of equipment.
Does anyone remember radio?
What About an RV FM Antenna?
Although this may seem like I've just opened the vault of ideas, a plain old FM or shortwave radio, it is still none the less an option. RV FM Antennas can help to increase the reception within the RV. The drawback for some who treasure their RV too much to see holes being drilled in it is just that fact due to the necessary wiring, but for anyone who does a little DIY at home, it's a simple job. Local radio is always a sound platform for information when you are not familiar with your surroundings.
It used to be the idea that the whole point of getting in your RV was to disappear and get away from everything, but the world we live in today makes it increasingly difficult, from family and friends to business it's more difficult to switch off 100% from the outside world.
For those of you who live in your RV then being self-sufficient in these matters is essential, you do not want to be relying on picking up signals on the edge of town or a site. And having access to weather information amongst other things is vital.
But getting any signal to your RV requires an RV antenna. If you are starting out or have been on the road for many years, hopefully, this checklist will be enough to get you out there and stay connected.
About Author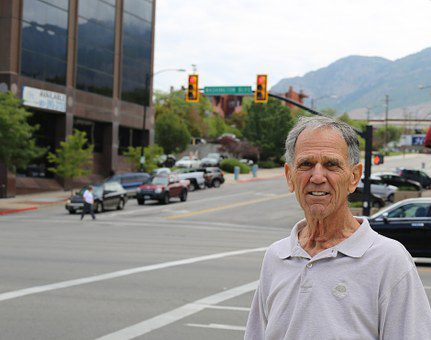 Jimmy has been a blogger for the last 11 years after retirement.  He worked in the electronic manufacturing field for nearly 30 years and keeps a close eye on the market. He is associated with Winsig in Australia who specialise in Winegard TV antenna.