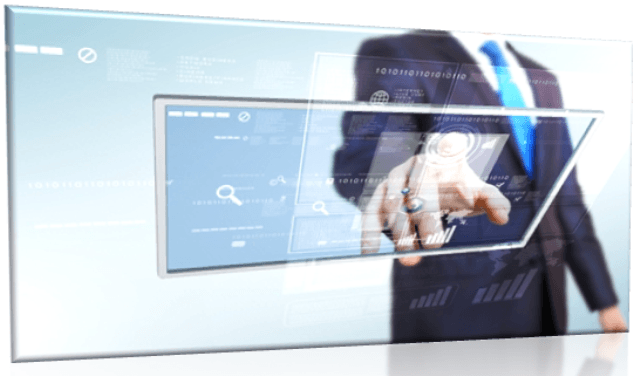 Today we cannot imagine life without our smartphones, other multi-devices and most important is constant Internet connectivity. All this is due to Technology that has become integrated part in our life.
Today even a 6-7-year-old kid can type and surf the web while adults might take some time to learn this skill.
As time passes technology will become more ingrained and intuitive part of our life. So it is important for everyone to learn some essential digital skills.
I present to you the eight essential digital skills so you can handle today's technological shift.
Microsoft Office
Ms-Word, PowerPoint, and Excel are essential processing tools that are must learn for every professional & student.
Either you are a student or a professional in any field; you are supposed to prepare presentations, spreadsheets and other related documents on the word. So to be a competent one you should familiarize yourself with these tools and save your time and effort also.
Now there is software that improves the level of your digital literacy like Ultimate Typing Software.
Cloud Storage
The digital data stored on your mobile, tablets and computer needs a backup. There is no guarantee that stored data on your hardware will remain safe. That is why Cloud storage is important.
Cloud storage is a simple, powerful and cost-effective object storage service. It is one of the essential tools that you should learn as on daily basis we create & use online content which includes different images, files, and personal details, so the backing them up is important.
Word Press-A Free CMS (Content Management System)
Due to Word Press adding content online has become easy. 23% of websites like Time, TED and CNN are using Word press for their content management.
Basic Coding
In this digital era, elementary knowledge of creating, editing and presenting online content has become important.
A little knowledge of one of the basic coding HTML will help you go a long way.
Banking Applications
Online banking has become a global thing. Now people prefer online transactions in shopping online, money transfer or making the payments.
The suitability, security and absolute efficiency of online banking entails rudimentary awareness of working with online banking applications and other software.
In order to ensure that your finance is handled securely and effectively, knowledge of online banking applications is important.
Branding
Now branding is not only the concern for businesses, people also need to build their online presence on different social media applications like LinkedIn, Facebook or twitter.
Today, companies first look at your online presence before conducting the interview.
That is the reason it is important to establish your LinkedIn, Twitter & Facebook account and own your website or portfolio. For the security of your personal details, you should learn to properly use these apps and keep your information secure.
Editing
Editing is the necessary skill in the 21st century. Either it is video editing or image editing; you must learn basic skills for both types of job. Free editing software like wonder share and etc. can help you in practicing some editing skills.
Content Curation
Content curation is developing as an important digital skill that will increase your level of digital literacy. The capability of collecting, assessing and creating expressive, worthwhile and meaningful formats of content will become a necessary skill in coming years.
For digital natives, it will not be a challenge to survive in this digital era while for digital immigrants it will be difficult to survive. They have to make efforts to become a capable digital citizen and cope up with regular web-centric practices.
About Writer:
Scarlett Erin is an HR Professional and a freelance blogger at Assignment Star. Being a blogger she spreads great knowledge and helps people in understanding new concepts of the profession, technical and digital world. She not only has command over her niche but also has strong knowledge of distinct areas.