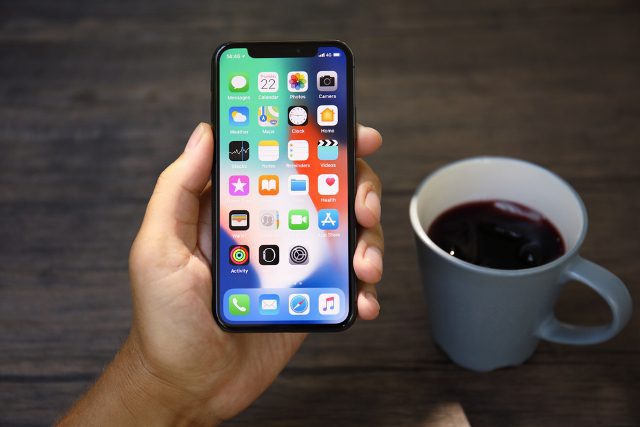 Brand awareness is the goal of all businesses in the market. The world is moving towards technological advancements, and creating mobile apps for a business can help with increased user involvement and user engagement. Mobile apps not only help your companies set themselves apart from their customers but also have become a need of the market if you're looking to increase your customer base and providing them ease and portability. A decade ago, creating an attractive website became an absolute necessity for businesses to survive and to prove their legitimacy.
Now, the same is being done; mobile apps are replacing only websites.
On the other hand, as difficult it is to market your products, there is something that is even more complicated than that: which is developing an actual app. The development of an app is the hard part before the marketing begins. iOS app development is a complex task that takes up a lot of time and effort to make, to pull off the smoothest user experience. Some specific tips and tricks need to be considered while developing a successful iOS app.
Decide the Motive
Before you decide to develop an app, you will have a motivation behind it that pushes you to develop the app in the first place. The motivation isn't enough; you need to understand the mechanism of lead generation and user engagement to produce leads before the app is developed. Many companies around the world are aiming to create brand awareness through different mobile applications. These mobile apps are a brilliant way of creating brand awareness and increase your company profits simultaneously.
Meet User Expectations
In this era of technology and digital improvements being done every other day, there are multiple options available for users on the internet and different app stores. For instance, the official Apple store has numerous mobile apps that are available for the same purpose as the application you are offering. For example, if you are submitting an app that records users' health, then there are already multiple apps available on the Apple store with the same features. This is a useful feature for the users as it gives them various choices, but a challenging one for the companies as this pushes them to work harder and better to help their product stand out from others.
For this reason, you must first conduct in-depth research about your user's expectations to produce your products that meet those services. Most mobile app designs based on customer expectations that examine your expectations before the actual app is deployed.
Check Your References
You should develop an app that is responsive to any unforeseen problems. Furthermore, make sure you keep in mind that the app should be designed in a way that would be intended for any screen size. Some businesses make a mistake of not taking the layout display for different dimensions in mind, which can be a problem for the company when we talk about brand awareness. A simple solution to this problem is to try your applications on all IOS devices such as the iPad, iPhone (different models), and iPod. This will accurately let you know if the application is working fine on different methods, and if all the different apple products are supporting the app.
Content Layout
The content layout is one of the most critical factors when developing an app for your iPhone. The words you use are the representation of how well your app is going to perform; therefore, place your content carefully and think it through. It would be a shame if you have well-written content, but it is poorly placed. This is because, just like everyone else in the world wants the best, the customers also look for the best content available. To show the users all the components of your content developed, infographics and splash screens are an excellent way to convince and display your work to the users.
Better Performance
If you wish to create a successful IOS app, your priority should be to focus on the outcome of all the implementations you have done. According to the official Apple terms and conditions, your app should be developed following the app the proper procedure and optimized codes, which should not hinder the efficiency of the app at any time. This might sound like a complicated thing to do, but all you need to do is conduct multiple testing of your application on different and older devices to make sure that there are no unexpected failures and shutdowns in your app. If you still have any questions and queries, you can always visit the official website of Apple to get a list of all the things that are needed for your app to meet the standards.
Attractive Design
First impressions usually don't mean anything, but they are essential when we talk about apps. The first impression is often the only chance you have at impressing your customer. Make sure you use the right combination of the colors and fonts that give out an attractive look. Even if your app is useful, you need to make it attractive to convince the customers to use it. Have a look at how Designster does it for its clients.
You can always use the internet to explore your options of a well-designed app and all the necessary things you need to implement the look.
Proper Testing
No matter how good your app is, what's the point of creating it if it's not working properly or crashing? This might happen on some devices, so you have to make sure you test your app multiple times and test them adequately to make sure that there are no unforeseen errors and problems. All bugs and defects must be fixed before the launch of the actual app.
Develop SEO-Friendly
Once the app is created, multiple strategies must be implemented to push it on the top. Tactics such as SEO and ASO should be applied. Professional designers at Designster can assist you with creating an app and making it SEO friendly once your app is designed and launched at the app store.