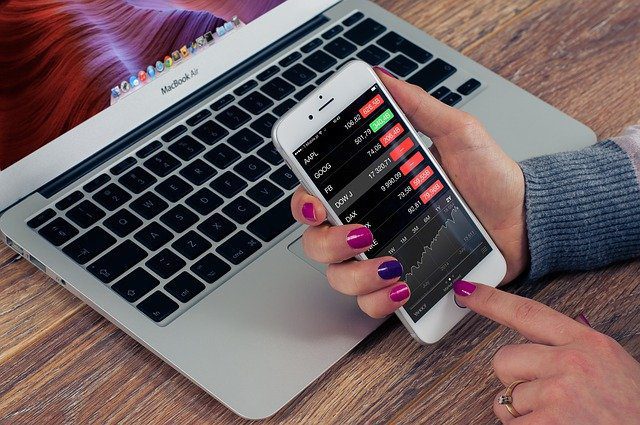 Apple's macOS operating system has been developed and upgraded over the years to offer you the best user experience. Better still, there are tons of other efficient and powerful Mac tools that can improve that experience as you work or have fun. Some of the best apps are free, while others will cost you just a few dollars. In this regard, we have compiled those apps you ought to try out on your Mac, depending on your tastes and preferences.
Adobe Creative Cloud photography
Are you a designer looking for the best tools to improve your productivity? Well, it is almost impossible for you to go wrong with Adobe's Creative suite owing to the reputation they have built over the years. This photography suite comes with Lightroom, Lightroom Classic, and Photoshop. It is a professional-grade collection of software that will provide all the photo editing and image creation needs. If you are an amateur or even a pro-Photographer, this software is for you. You will find a monthly subscription worth the value.
Alfred
Do you find it strenuous to find files, launch apps, or even search the web? Well, Alfred comes as a shortcut creation tool that will let you use keyboard commands to navigate your Mac. It allows you to create your extensions or even borrow those that have been developed by the community of Alfred users. The good thing is that it is free!
Spotify
Music is the food for the soul, and Spotify is the best place to explore the best of audio content worldwide. You can listen to your favorite music on your Mac computer as well as your mobile devices. So, how can you download music from Spotify and enjoy them on your Mac? It is easy! For starters, download Spotify on Mac by following these steps:
Visit Spotify.com
Click on "Download" in the top menu.
Click "Allow" for the Spotify download to start.
Unzip the Spotify installer in your Downloads app
Double-click on the installation file, then follow the process.
With your Spotify downloaded and installed, you can stream music or even download Spotify songs, albums, playlists, and podcasts.
BetterSnapTool
If you like juggling between apps while working, then this is the right tool for you. The app allows you to split your Mac screen to access multiple windows and different files simultaneously, a function that makes work easier to accomplish. With BetterSnapTool, you are sure that you will save time and effort. The freemium tool will certainly make your workflow seamless.
AdGuard
As the app's name suggests, its function is to filter and block unwanted ads that are bugging your experience. It blocks annoying ads, URL redirects, and any extensions that might slow down your Mac computer or make it difficult for you to navigate and accomplish your activities on your Mac. The app is available for a fair cheap subscription per year. You will get a two-week trial to experience the app before deciding whether to upgrade or not. An alternative subscription is available per month, and this will allow you to access the service of the app on three devices at the same time.
Bear Notes
Do you want to write better? Or do you need to improve your writing experience on Mac? Then Bear Notes is the app you should install on your Mac. Bear Notes is essentially a clean and powerful note-taking app. Its design stands out and has excellent features that include pin notes, organizing via hashtags, and using Markdown syntax, etc.
Day One
If you love writing personal notes and journaling, look no further than Day One. The app has end-to-end encryption and will allow you to secure your journal entries with either passcode or biometrics. More importantly, you can fill in your journal using photos and also voice recordings. You can also export the logs of your journal entries in different formats, which include PDFs. If you want a digital journaling experience that will provide you with ease of recording your thoughts, Day One is arguably the best in that.
ApolloOne
This freely available app will allow you to view heavy-duty images. You will also get to edit and view metadata as well as process catalogs for your saved photo files. You can also set up automated processes to help you sort out and classify photos. The app will help you be more organized, ensure that your photo album is not cluttered with a duplicate of photos that could take up your Mac's space. If you are a photographer or a fan of taking pictures, you can try the free version first and see if it meets your photo organizational needs. For a greater experience with the app, go for the premium version.
VLC Media Player
After a long day, you may want to immerse yourself in a movie or watch some music videos. VLC Media Player will come in handy in giving you that chilled experience. This is a free media player app that supports numerous file formats. It also allows you to convert your video or audio file into your desired formats. If you have a larger file that might take up a lot of your system storage, the VLC Media Player is your right tool for compressing the large files into smaller files. Yes, you don't have to use the in-built media player when VLC is known as one of the best on virtually any OS out there.
Wrap up
There is a wide array of apps that make your user experience seamless on your Mac. While most may not come pre-installed, they are always available for download. Some are free, while others will cost you a few dimes. All the same, you will get apps that will offer you the convenience you need in writing, photo editing, listening to music, watching movies, and much more! Explore around and find the best apps that fit your preferences. Just remember to avoid downloading apps from unknown sources.