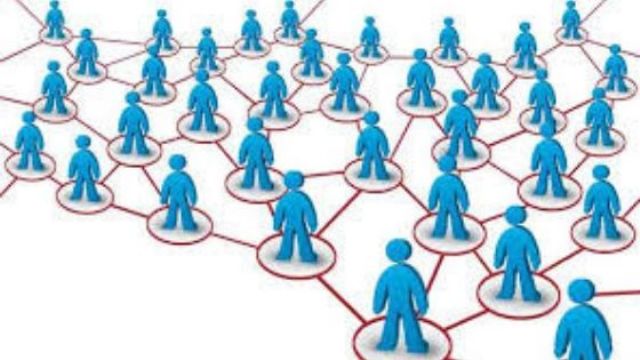 The technology has grown in times and has become one of the most important factors for business growth. However, with immense growth, there comes more vulnerabilities and opens up loopholes as an invitation for hackers. MLM Software is no different and as the industry consists of millions of distributors & customers, it's a huge risk!
Yes, MLM Software helps one to minimize the difficulty arising in MLM business with the custom functionalities included in the package. Complete business is thus handled with just a single package but what if some malware or similar attack thrash the system? Millions of dollars flow in & out of the system and can you risk such plentiful of money with a cheap system that offers low-security measures? Obviously, you are not aware of the security issues in an MLM or direct selling software other than certain terminologies like the hacking stuff, ransomware attacks, malware, etc.
Cross-Site Request Forgery (CSRF)
One of the most common attacks that trigger the users to get in the trap from the attacker is CSRF. You click on an unknown link attached with the mail and then you lose your vital data stored in the browser even without your awareness of being attacked!
Cross-site scripting (XSS)
Let us explain this type of attack in simple words, the attacker will attach a malicious code in the website script and once the user loads them in their website, they will become the victims of the attack.
The attacking mode:
Usually, a client-side code injection type of attack, the malicious script will be attached in the script and sent to the user in many ways. If this malicious script is executed then the private data will be open up to the attacker and it will then be easy to access the database.
Weak input forums
If you are into direct selling business, you obviously have to fill in the necessary details for identity as well as the joining packages. There are instances where attackers exploit these input forums if it doesn't have proper data validation.
DDoS attack
Injecting huge traffic on a website and make the website unavailable to public access is the primary motto of this type of attack. There are different methods of DDoS attack and it is very difficult to recognize the genuine traffic from the traffic caused by the attack.
Weak file permissions
To access any files, you need to have special permissions set from the admin and thus distributors can enjoy such privileges.
The target file system must provide standard permissions from the root access and if not problems begin to arise.
CMS security vulnerabilities
You must have heard about Drupal, Magento, WordPress, etc. These are certain platforms that offer CMS functionalities which let users to simply manage the whole content easily without the need of a dedicated webmaster. However, there are certain issues regarding these CMS platforms if they are not updated regularly.
Control panel attack
Cpanel, Plesk or similar kind of web control panels help to manage the web hosting services with many functionalities. Basically, its a web hosting management software tool to set up emails, configure FTP accounts, CDN's, etc. However, there are certain vulnerabilities that might become loopholes to exploit from the intruders.
OS Command injection
OS Command injection is one of the command-based attacks that might trigger security vulnerabilities in a software package. Arbitrary commands execution in host OS from an external source via vulnerable applications.
Buffer overflow
Usually, a buffer memory allocated to contain strings and integers with a specific size. Everything does have a specific capacity, isn't it? What if more data is added to the buffer size, the data will overflow and a similar thing happens in a buffer overflow.
Directory or path traversal
Yet another attack caused by some weak coding status but this time the attackers gain access to every root directory. It's one of the coding vulnerabilities that cause the directory traversal and yes, it points out the quality of MLM Software system.
We recommend to try the package offered by Team Epixel, we have taken care of similar security considerations and developed the package to get rid of any breaches & attacks. Apart from these security considerations, we have more to offer like the GDPR compliance, PCI compliance, secure access control, two-factor authentication, KYC modules, bypass uploading a malicious file, Brute force detection & prevention, auto-logout after session expiry, audit logs, secure admin access, database encryption, web application firewall, secure payout system, etc. Providing a well-secured package is what always focus on with regular security fixes and up-to-date technology integrations.
About Author:-
Code Wilson is a Marketing Manager at AIS Technolabs which is Web design and Development Company, helping global businesses to grow by Multi Level Marketing Software Services. I would love to share thoughts on Social Media Marketing Services and Game Design Development etc.