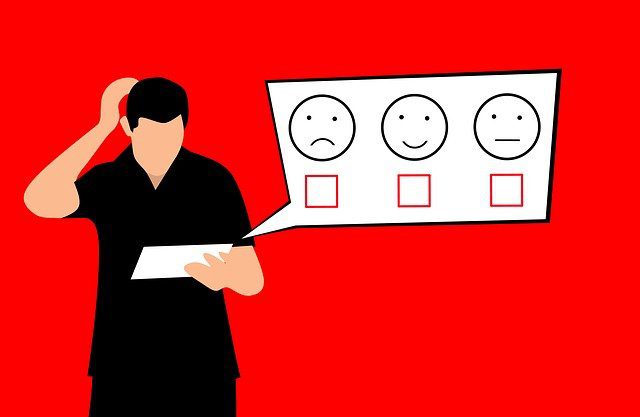 Creating a successful customer experience is a dream for every business that wants to navigate a tough market. With several businesses leveraging the digital space, innovative businesses should pull the best strings to stay on top. Remember, the cost of acquiring a new customer is higher than keeping existing ones! Now, one way to attract and retain customers is to upscale your customer experience. There are plenty of benefits of investing in customer experience, including customer attraction and retention, driving more sales, among others. Let us elaborate on how you can create a successful customer experience strategy for your business.
Understand your customers better
Understanding who your customers are is the first step in the right direction for creating a successful customer experience strategy. Frankly, how can you attend to someone in a better or unique way without knowing them? Well, understanding your customers helps you know the kind and variety of customers you are dealing with. You get to know their needs, wants, preferences, character, and behavior under varied market conditions, among others. This way, you get to connect and empathize with the situations they face.
Fortunately, there are plenty of ways you can obtain this information. You can leverage personas, examine your competitors, or get direct feedback from your clients. The customer support team can then analyze the information and generate an actionable customer experience strategy.
Create a Customer Experience Vision and Mission
Your customers must have a clear understanding of your vision and mission. Here, customers understand their place in your business regarding whether you value them or are simply interested in profits. Like any other institution, a vision and mission communicate the direction the organization is taking. Because customers are an invaluable part of your business, the vision and mission should include them. Simply put, your vision should be customer-focused.
This can be achieved through values and culture that appeal to the customer. The values and principles embedded in your vision create a culture that triggers and sustains a good customer experience. These values can be instilled through training and development. You can also seek help from a top consultant to help streamline your customer experience strategy.
Know the Customer Journey
While understanding the needs and wants of your customer is crucial, mapping out the customer journey is equally important. A compelling customer journey describes the interactions of the customer with your product from start to finish. It paints the picture of the steps your customer follows until they finally purchase your product. Every customer wants a seamless yet reliable journey, especially when business is done over digital space.
Knowing the struggles and pains, they undergo in their journey helps you fine-tune where necessary to make their experience great. You can do this by creating clear and accurate customer journey maps for each buyer. Highlight the motivations and pain points and share with the relevant departments to do the necessary and enhance the user experience.
Connect with Your Customers Uniquely
Every business out there is looking to attract and retain customers. While attracting new customers can be defined by an assortment of factors, retaining them might prove trickier if you don't connect well. Connection creates desired attitudes that drive decisions. When you create emotional attachment, you leave an excellent long-lasting impression and customers will find it hard to ignore you. There are several ways to create unique connections with customers. You can send gifts or wishes on their special days, give them discounts, listen and help them even when they least expect it. This way, they become emotionally attached to you and your products.
They can easily recommend your products, more likely to repurchase, rarely shop around, and become less sensitive to price. According to research, businesses that leverage emotional connection with customers outshines competitors by 85% in sales growth.
Gather Customer Feedback in Real-Time
The best way to know the quality of service you offer your customers is from their feedback. According to research done by Bain & Company, around 80% of organizations think they offer the best customer service when only 8% of customers agree to it. There are several ways to capture customer feedback but capturing feedback in real-time is the most effective option. It is easy to see why. You can make use of live chat tools to communicate with them directly and in real-time. You can follow the conversation with follow-up emails or simply post-interaction surveys. Other organizations even assign certain customer support agents to follow specific customers' feedback. The feedback is essential because it helps you highlight your strengths and weaknesses that you need to correct for a better customer experience. You can also use social listening tools to help capture feedback from conversations online.
Act on Customer Feedbacks
Don't just pick feedback; use it to your advantage! There is no need in the first place to gather feedback if they are not going to be used to improve the organization. Customer feedback is invaluable data and can improve service delivery and a matrix of things surrounding the business for a better customer experience. The company can have a dedicated team that oversees the implementation of customer feedback in the organization.
Leverage AI and Machine Learning
Technology is skyrocketing and transforming the way organizations interact with customers. Customers value reliability and this can be enhanced with AI technology. According to studies, 6 in every 10 customer in the US choose a digital self-service platform over calls or chats with human customer support. AI has several benefits, including auto-response to routine customer queries, drawing from interaction history, better response speeds, plus agents are freed to attend to other complex issues.
Wrapping up
Customer needs and expectations are evolving, and businesses must be up to date or risk being frozen out. Customer experience can break or make a business. It is therefore crucial that it is treated with deserved attention. If you are stuck looking for ways to create a successful customer experience, we hope this article has given you a place to start. You can also help from pros like customer experience consultants. It will help you scale up the keep clients coming back for more products or services!