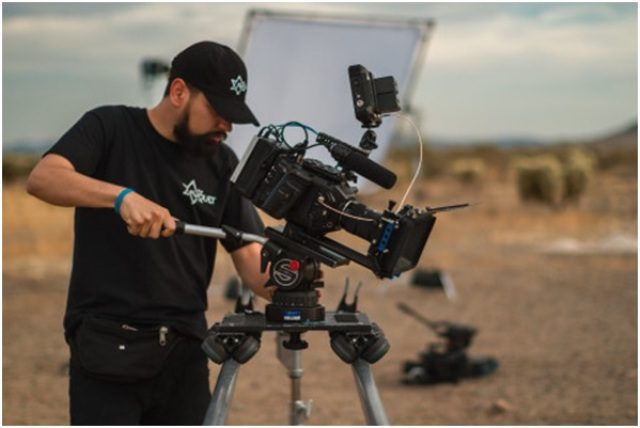 When you go to an event such as a wedding, birthday, conference or festival, there is usually always someone behind a professional camera taking a video of the event to be posted later on social media or television. Were not talking about those who take their phones out and shoot short videos with their iPhones or Androids.
What we are referring to are the experts who have more technologically advanced equipment, that weighs a ton in some cases, and has a pod to sit on or carry around on their shoulders! This is a person known as a "videographer" and is hired to shoot most events by different companies or groups of people. The majority of them work on a freelance basis.
What Equipment Does an Experienced Videographer Usually Have?
Bear with us as we get a little bit technical in this section. When hiring a freelance videographer, there are a few things that a good one should have at the least. Their equipment is their job so if they do not have good technology, chances are the video may not come out as good as it can.
Some of the most professional individuals or agencies have high-end production equipment, however, some can get by with a standard camera but use some of the best editing software available on the market, such as those mentioned here. These include:
Premiere Pro, overall good editing software for anyone
Final cut Pro X, the best choice for mac computer users
Adobe Premiere Elements, which is good for beginners
These are just a few of the many video editing programs available to everyone, but only a few will know how to harness all their benefits, especially when it comes to making sure the result is eye-catching and looks professional. In the end, the things that matter the most are how the video is being shot and how it is framed.
If you are thinking of becoming a videographer you will need some money aside to invest in the gear. Any good enough starter kit would include a decent DSLR camera, a microphone, a tripod, and editing software, however, the good ones may need a monthly or yearly subscription to use them.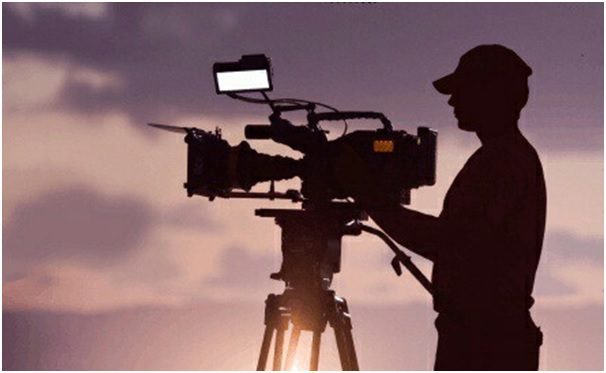 Different Types of Freelance Videographers
With so much creative choice in the market of freelancing, one should be aware of the different options available to you when looking to hire someone. There are commonly 7 types you can choose from, and we include them below.
The 'One Man Band' – As the name suggests this is one person who owns their equipment and when you hire them, they will bring everything to the site, set it up, and do the shooting themselves. They usually do not need to work with anyone else. They would get paid per event such as a festival, wedding, birthday party, bar mitzvah for instance. They offer short videos, long videos, adverts and music videos to name a few skills.
A Video Editor – A videographer and a Video Editor, as usually one in the same thing but not entirely similar. To find out what the editor does, this link gives you an in-depth perspective: https://www.yellowcat.london/what-does-a-freelance-video-editor-do/
Corporate Videographer – Corporate events are usually events that are held by corporations, companies and organizational bodies. This is a common occurrence in many companies and hiring someone to take a video of the entire occasion from start to finish is usually an important part of it. This is where the corporate videographer comes in. They help to record everything for companies and even do smaller projects such as training videos and meetings if the need arises.
This would be a non-advert-based video and would typically be commissioned directly from the company who will use it for training or add to their website galleries and social media feed.
Camera Operator – Anyone who can operate a camera or shoot a video properly would be deemed as a Camera Operator. Depending on the task at hand, they would sometimes also help with other aspects such as sound and lighting in venues ranging from a studio to a conference hall.
Documentary Videographer – those documentaries that you watch on popular platforms such as NetFlix, Amazon Prime Video or AppleTV, for instance, have all been recorded by a professional Documentary Videographer. This creative type of shooting videos is almost mainly done for a specific set of recording such as films, series, documentaries, short videos to be uploaded to television and branded avenues for viewers.
Because of the magnitude of such projects, advice from well-established videographers in Manchester is to make sure you hire someone who has done this work before, as it is a costly endeavor and if not done right the first time, you will end up spending a lot of time and costs on hiring the right person and re-doing the footage.
Real Estate Videographer – If you are looking to sell your house and need to add some additional information for people to look at regarding the property, uploading a video to your website or the property website is one of the best ways to get it sold fast. These individuals or companies take footage of the interiors, exteriors and specific aspects of the home which will allow a viewer to take a digital home tour of the space, as opposed to having to visit the premises every time.
Travel Videographer – This is a specialization that not many have and is essentially geared towards those who want to take videos of their traveling adventures either for monetary reasons or promotional purposes. It can be anything from educational videos to shooting various projects for the tourism industry.
We hope you now know who is the best fit for your specific project.