Android and iOS are the key dominant players in the smartphone market. Android has captured nearly 75% of the market whereas iOS users reach up to 23% and the remaining are occupied by other operating systems. The tussle of choosing between the Android or the iOS has pondered the consumers quite often while buying a smartphone. However, both have their respective reasons to strive for.
With the hiking price of iPhones, most Android users think that iPhones are more of an accessory than a necessity. On the other hand, Android fits people's pockets well and they have diverse options to choose from. Buying a smartphone is one challenge, another one rests upon the 'Repair' concept of these Android and iOS smartphones.
We are humans, with an ability to make mistakes, and that mistakes are committed quite often with our mobile phones. We can drop our phone, the smartphone's camera can get damaged or our coffee could simply slip over our smartphone. That's where smartphone repair steps in. With considering which smartphone to go for, we should also consider when these certainties will happen which one would be the easiest to repair.
A Sneak Peak into iOS Repair
Usually, people have a misconception that an iPhone, as it is expensive to get, would be strenuous to repair. But the reality is what amazes us, most iPhone repairs are done in about 45 minutes and are completely hassle-free. Broken screens, home buttons, cameras, iPhone battery replacement, speakers, water damage are some of the common iPhone repair issues. Although the repairing process of the iPhones is convenient but out-of-warranty device repair costs can go extravagant depending on the iPhone you own.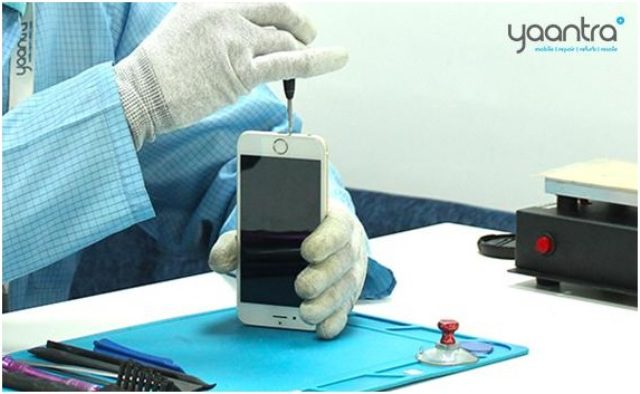 In terms of replacing an iPhone's battery or the iPhone is encountering hardware or software issues, the repairing process is simple and easy. There are many smartphone repairing companies that offer a dedicated repairing service at an affordable price with a variety of repairing options. You can also reserve an in-person appointment at any Apple Store, it may take some time if the Genius Bar is busy, and repairs can be expensive if your smartphone is out of warranty or you didn't get an AppleCare+ protection plan.
Dwelling into the Android Repair
Sometimes our Android system can show an abnormal behavior, which is a clear reflection that it has gone corrupt or wrong. Like the iPhone there are various repair issues with the Android as well, like, battery replacement, screen replacement, charging port replacement, display repair, system update failure, black/ white screen fix, system crash, stuck in boot-loop, apps keep crashing and so on.
The batteries of Android smartphones are large in size, due to which the other parts of the smartphone become compact and to some extent this makes the repairing of Android smartphones laborious. Although, as compared to iPhone repair, the Android repair is budget friendly. The Android smartphone OnePlus is the cheapest to repair.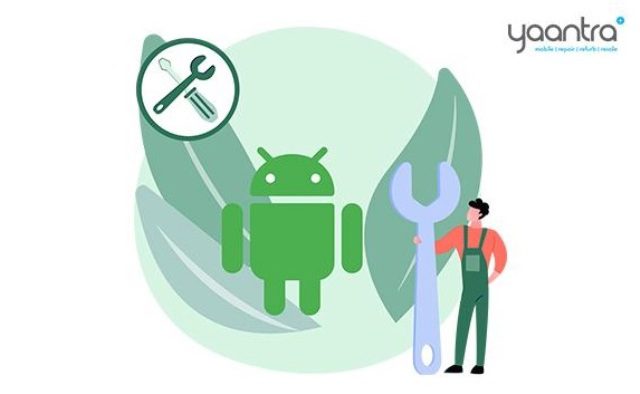 Apart from manual repair, there are other Android repairing softwares that can do the job for you. The Android repair software supports all the models of the various Android smartphone brands. ReiBoot for Android is a notable Android repair software that allows you to fix  issues you can ever face on your Android smartphone.This software lets you resolve any major issue you could possibly ever get on your device.
Another helping hand for Androids is Greenify. It  is extremely useful for those  who have issues with the batteries of  Android devices.  Wi-Fi Analyzer is another one in the list that helps you scan your WiFi networks and lets you fix any WiFi related issues on your phone. If your phone gets too hot while playing games or if you are facing any battery issues on your phone, Doze is here to help you out. This app allows you to cool down the temperature of your CPU and helps save your battery juice as well. With these marvelous innovations, there are other apps to boost your Android device and help you get it on track.
How Much Does it Cost for iOS Repair?
According to Apple's official website, the repair cost for iPhone models such as iPhone 11 Pro Max and  iPhone XS Max is around Rs. 24,000. The repair cost of iPhone 11 and iPhone XR is somewhere around Rs. 14,500. These prices are for the out-of-warranty screen repair costs, users can purchase the AppleCare+ Subscription to reduce the overall repair cost. However, this in itself is a costly deal. The repair process of iOS may sound lenient but the repair cost can cut your pockets hard.
Another option that gives a bit of relief is the independent repair shops or mobile service centers. These can be private businesses or chain stores. Some of these stores are authorized by Apple as service providers, but those who aren't, buy genuine parts from Apple and offer you genuine screen replacement and other components.
The repairing cost varies according to the iPhone's model, for instance, in terms of screen repair the screen replacement cost of iPhone SE is $299.00, iPhone 6S is $259.00, iPhone X is $479.00, iPhone 11 Pro Max is $559.00 and so on.
To sum up it can be said that if your iPhone is in warranty and the screen needs to be repaired, go for Apple repair service. But if your iPhone is not under warranty then you can take your iPhone to a mobile service center. Some of the services centers offer free doorstep pickup and delivery services, which is convenient and hassle-free.
How much does it cost for Android repair?
Screen replacement is the most common repair issue that has encountered everyone at least once. Most of the big smartphone brands like Google, don't have walk-in service centers in India and can swap your phone, leading to higher repair cost. The average screen replacement cost of Samsung Galaxy fold 2 is Rs.33,568. For Samsung Galaxy Z flip its Rs.45,044, and so on.
For other brands like, Xiaomi Redmi Note 9 Pro Max, the screen repair cost is Rs. 3,599. If you want to replace your oneplus 8T screen, it will cost you around Rs. 13,700.
Varying upon the smartphone brands the screen repair, battery replacement, motherboard repair, water damage repair costs also varies.
However, one cannot see a big difference in the iOS repair cost and the Android one, but the android repair appears less costly as compared to iPhones. Android repair services can be easily accessible through the services centers and independent mobile repair shops. Some of these alternatives do provide a warranty after repair which is extraordinary and commendable, they do offer repair services at affordable prices, they use quality spare parts and do provide doorstep delivery services.