In recent days, AnyViewer has gained a tremendous reputation as a free laptop remote control software. It is now widely used by many users for remote access, remote support, and remote work worldwide.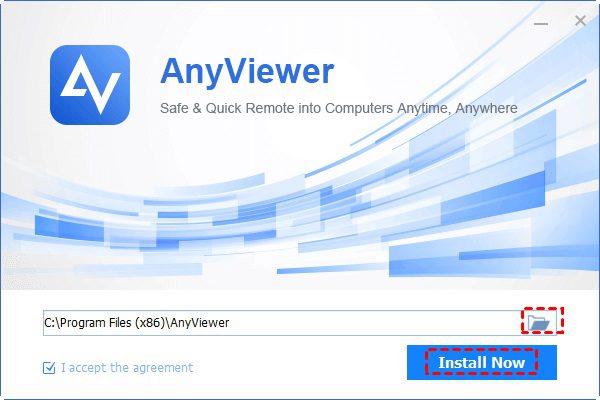 For users who need to remotely control a laptop for accessing files, solving any IT problems, or sharing screens, AnyViewer is the best choice. It adopts the optimized connection algorithm, which automatically connects to the best server to provide users faster and smoother remote control experience.
Why AnyViewer is the preferred laptop remote control software?
Why AnyViewer becomes the top choice for laptop remote control? Here are the prime factors that make AnyViewer ideal for you.
Cross-platform capability
AnyViewer, as a cross-platform technology, can not only be used to remotely control a Windows laptop from another Windows laptop, but it can also be used to allow remote control from an iOS or Android device.
Simplicity of use
AnyViewer is also known for its ease. It has an intuitive interface design and a simple setup process, aiming at making laptop remote control easy for those users that are even slightly tech-savvy. Besides, there's no VPN, and no port forwarding is needed even if you need to access the internet.
Best-in-class usability
AnyViewer is mostly used to access and control a remote laptop. However, it also has a plethora of additional features. These features help AnyViewer to become a complete all-around and powerful tool.
File transfer. You can achieve remote desktop file transfer between your remote laptop and local device.
Screen share. You can view the screen of the remote laptop or let the remote laptop view your screen.
Remote restart/shut down. You can remotely restart, shut down, or lock the remote laptop.
Chatbox. You can chat with the person sitting in front of the remote laptop during a remote session.
Multi-session. You can control two or more laptops at the same time.
Multi-monitor switch. If the remote laptop has an external display screen, you can choose to see both screens or only one of the screens when connecting to it.
Privacy mode. You can connect to the remote laptop in privacy mode, which means you can blacken its physical screen and disable its physical keyboard and mouse to keep privacy and safety.
How to use AnyViewer to control a remote laptop
See how to remote control laptop from a Windows device or a phone with the following steps.
Part 1. Prepare AnyViewer on the remote Windows laptop
Step 1. Download, install, and launch AnyViewer on the remote Windows laptop.
Step 2. Navigate to Log in and then click Sign up.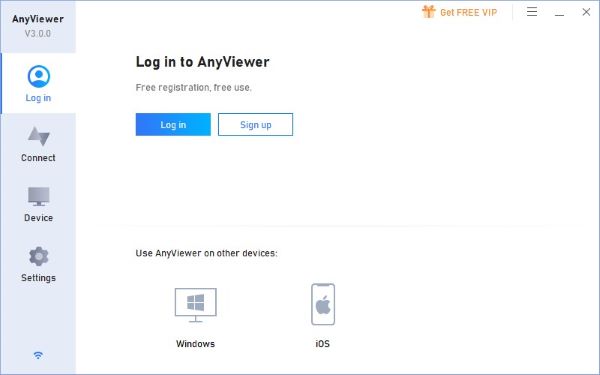 Step 3. Fill in the sign-up information and click Sign up.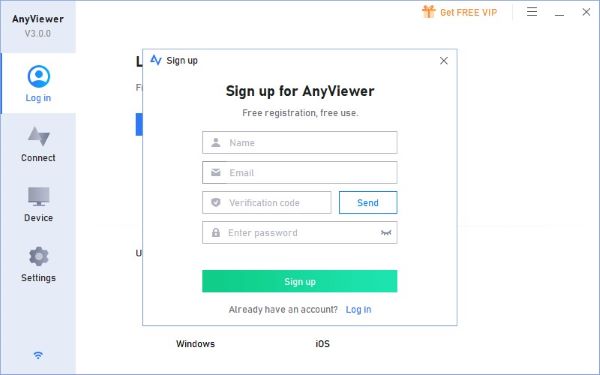 Step 4. Go to the Device tab and you will see that your device is automatically assigned to the account you logged in with.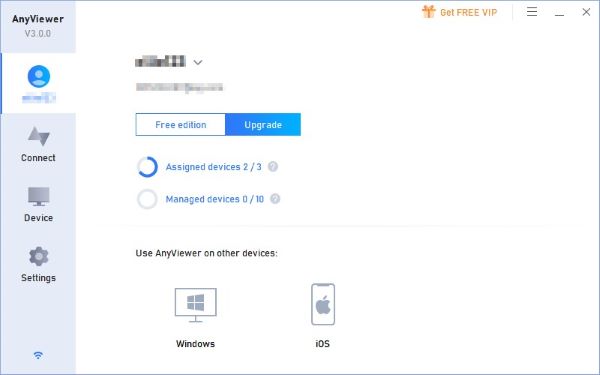 Part 2. Remotely access the Windows laptop from the local device:
The local device can be a Windows laptop or PC, an iPhone or iPad, or an Android phone.
Access from another Windows laptop/PC
Step 1. On the local Windows laptop/PC, download, install, and launch AnyViewer. Then log into the account you've logged in to on the office Windows laptop.
Step 2. Go to the Device tab and click the remote laptop; then click One-click control to achieve remote desktop connection.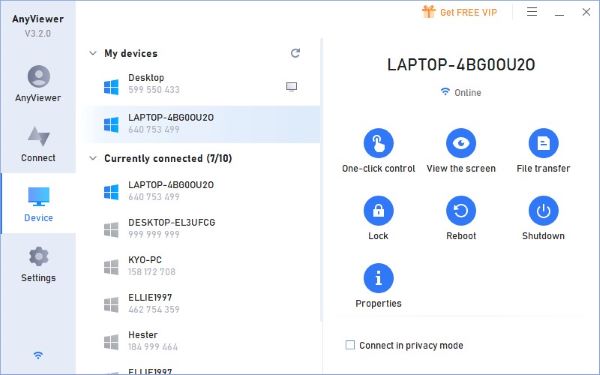 Access from an iPhone/iPad/Android phone
Step 1. On your iPhone, iPad, or Android phone, download and open AnyViewer. Sign in to the same AnyViewer account.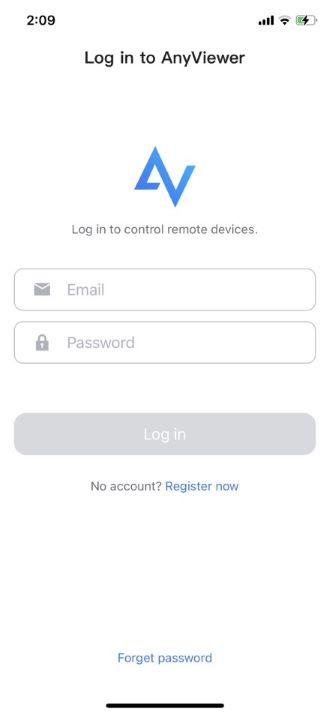 Step 2. Choose your office Windows laptop from the Device list.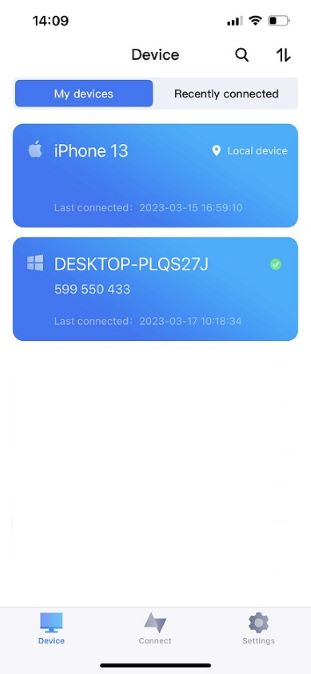 Step 3. Then tap the One-click control to achieve unattended remote access.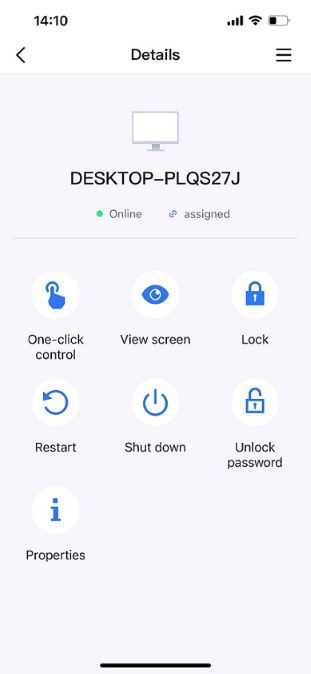 Wrapping up
AnyViewer is known for rendering the best and free laptop remote control service to users. It provides fast and stable remote connections. Besides, it provides many additional impressive features, such as file transfer and screen sharing. These are the factors that make it perfect for laptop remote control. No matter you're an employee seeking a laptop remote control app to work remotely or an IT professional who wants to provide IT support to your client, try AnyViewer.