With Intel having formally unveiled its 'Skylake' sixth-generation Core i7-6700K and Core i5-6600K processors, motherboard manufacturers have launched entirely new product lines based on the supporting Intel Z170 chipset. Skylake CPUs require new motherboards thanks to a changed socket and an upgrade to DDR4 RAM.
Asus has unveiled no fewer than 12 Z170 models, of which seven are available in India. At the high end, Asus promises enhanced fan and liquid coolant pump control with support for up to eight case fans; USB 3.1 with 100W power delivery; overclocking controls for unlocked K-series CPUs; and five-way optimization for CPU speed, power savings, stable power delivery, quiet fans, and networking and audio settings.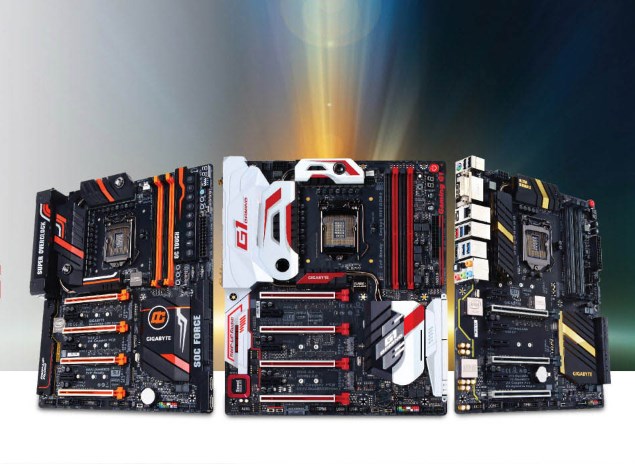 According to Asus, the new gaming-focused ROG Maximus VIII series has set eight world overclocking records and now holds first place in 12 benchmarks. All ROG models include USB 3.1 Gen 2 (10 Gbps) ports of both the common Type-A and the new Type-C variety. All models also support M.2 NVMe SSDs with four PCIe lanes. A front-panel USB 3.1 Type-C panel will allow for 100W of power delivery.
On the high end, features include custom lighting controls on the chipset heatsink, DDR4 overclocking controls, SupremeFX 2015 audio with an auto-sensing headphone amplifier. The upcoming E-ATX ROG Maximus VIII Extreme will the U.2 format for high-bandwidth PCIe SSDs as well as Thunderbolt 3 connectivity. On the other hand, the mATX Maximus VIII Gene fits into much smaller enclosures.
Also Read:– Best Desktop Motherboards to Choose from in 2015
Asus has also launched a variety of enthusiast motherboards. Prices in India range from Rs. 12,020 for the Z170-P D3 to Rs. 28,220 for the Z170-Deluxe.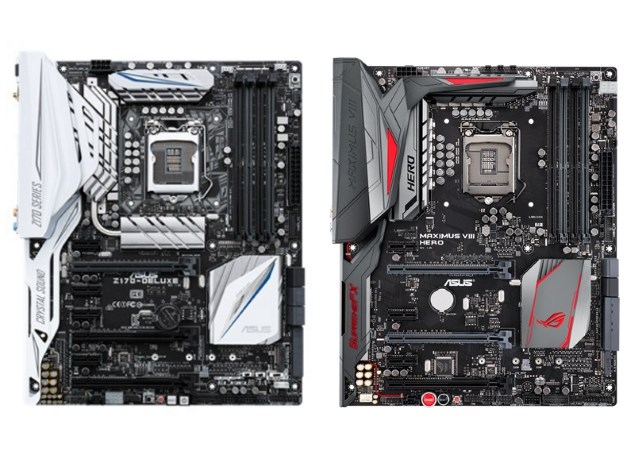 Gigabyte has launched new products in its G1 Gaming, Ultra Durable and Super Overclocking lines. All support USB 3.1 Gen 2 but not all have Type-C connectors. The G1 Gaming series motherboards use a new white-and-red colour scheme with programmable RGB LEDs. High-end models feature onboard Creative audio with upgradeable op-amps as well as wired and wireless Killer NICs for network packet optimisation.
The Super Overclocking series comes in black and orange, and feature extra PCIe power connectors for more stable power delivery, fine-tuning controls for overclockable parameters, and heatsinks with ports for liquid cooling loops built in.
The mainstream Ultra Durable lineup have a black and gold theme, with some models sporting built-in headphone amps, dual BIOS chips, dual Intel Gigabit network interfaces, and software tweaks. In total, Gigabyte has 12 Z170 models on offer.
MSI also debuted its Z170 lineup. At the top of the line, the new The Z170A Xpower Gaming Titanium Edition comes in a striking light grey colour and features dedicated OC buttons, multimeter contact points, LED debug readout, redundant BIOS chips, and PCIe slot disable switches. MSI also promises protection from humidity, high temperatures, electrostatic discharge and electromagnetic interference. Reinforced PCIe slots can support heavy graphics cards and MSI also promises studio-grade sound with virtual 7.1 surround.
The MSI Z170A Krait Gaming comes with a Mystic Light feature, allowing users to set up their own colour schemes. The Z170A Tomahawk Gaming supports USB 3.1 Gen 2 and M.2 SSDs as well as MSI Gaming LAN for network packet prioritisation, and Gaming Hotkey for custom shortcuts.
ASRock also joined the party with 16 models, most of which feature USB 3.1 and M.2 connectivity. While most boards have one USB 3.1 Type-C connector and one Type-A connector on the rear, some models come with a front panel bay featuring an additional pair of ports. The Z170 Extreme+ features three M.2 slots with support for U.2 adapters, and one mini PCIe slot. The board features automatic dehumidification, DTS Connect audio enhancement, automatic driver downloads and installation, dual Intel Gigabit LAN, and platinum Nichicon capacitors.
ASRock continues its association with overclocker Fatal1ty. Models with this branding feature PS/2 mouse ports that support higher polling rates and Killer LAN and Purity Sound with a high-quality DAC and headphone amplifier.
In addition to motherboards, companies are launching new dual-channel DDR4 kits, which will be needed to build a Skylake system. Kingston has announced that its HyperX Fudy DDR4 kits will be available in India from mid-august onwards, with prices starting at approximately Rs. 6,400 for 2x4GB and Rs. 12,800 for 2x8GB respectively. Individual modules and kits of four will also be available, with rated speeds ranging from 2133MHz to 2666MHz.
Source:- NDTV Gadgets