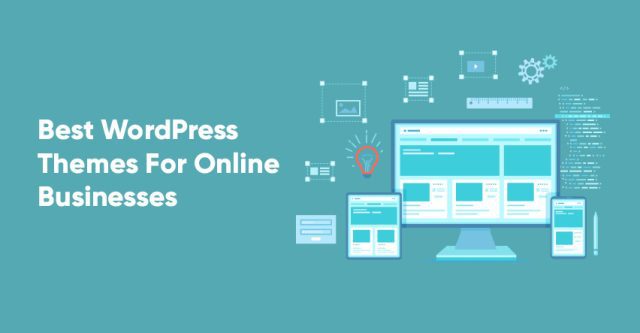 WordPress is one of the most popular, authentic and effective CMS (Content Management System), especially for those who are beginning their content marketing journey. To help you showcase your best ideas, knowledge and values with your audience, we have compiled a list of the most attractive and effective WordPress themes for content marketing.
Why is Content Marketing so important?
Content marketing is a strategic way to create and distribute value-based content to your audience and make them aware of your brand, its products and/or services. Nowadays many brands value the power of content and ensure that they are creating high-quality blogs, advertisements, articles, social media posts, video-based content etc. to propagate the immense benefits their brand can bring to the customers.
But one of the major aspects of strong content marketing is the platform that you use to showcase your content. Most of the brands now have their websites or blogs where they publish content regularly to connect with their potential and existing customers, increase their sales and build an identity.
During this time, online courses, educational websites are gaining momentum. Academy Pro is a fantastic WordPress theme that lets you showcase your authority and promote your content with style! You can customize the theme with just a few clicks. Update logo with the press of a button and tweak the colors of the Wordpress theme anytime. Here are some of the top features of this theme:
Mobile responsiveness
Clear and aesthetic look
Easy to navigate
Integration with WooCommerce
Instant customization
Looking for a theme with a minimal design that can highlight your content? Then, the Sparkling theme is the best option for you. This responsive theme is optimized for phones, laptops, tablets and desktops. Websites having a niche in health, education, travel, finance, business or web designing and many others can utilize the simple yet powerful design of this theme to create an everlasting impact on your audience. Here are some of the top features of this WordPress theme:
Stunning graphics and sharp images
Full-screen featured slider
Infinite scroll
Unlimited colors
Here's a Free WordPress theme for you with amazing drag and drop options on a per-page basis. This means you can control the look of every page based on your choice. There are 4 different layouts for this theme with a custom menu and header options. Now, isn't that the real deal? Well, here are some other cool features that make this theme worthwhile:
Eye-catching designs
Security options
Easily transferable to any language
Great support
3-dimensional effect
Looking for a WordPress theme for your corporate website? Try this theme and you will be able to create your website in no time. It is a Free WordPress theme that offers exciting features of widget boxes and responsive feature sliders. Olivia, who works as a content marketer for an assignment help company says, "you may also use this theme as Modern Drag and Drop Content Management System. You can add 3 social icons along with your content to make it go viral!" Take a look at some other interesting features of this Free corporate website theme for WordPress:
Translation in 15 languages
Easy to customize
Mobile-friendly
Fantastic designs
Create engaging, easy to read and eye-catching blogs with ContentBerg. This theme is claimed to be the perfect theme for content marketers, writers and bloggers. Just use the drag and drop widgets to create your home page, get amazing options for the layout of your website like blog layout, list, grid or a magazine layout and show-off the content the way you want. Check these cool features of ContentBerg:
Choose the article style
Fast loading speed
WooCommerce support
Easy social media sharing
Featured sliders
Share your stories with this engaging and readable WordPress theme. Here you can follow all the factors that contribute to the readability of your blogs like font, spacing, structure, layout, typeface and layout. "Include the blogger's section, social links, tags and other sections just next to your article. Display your author names and profiles easily on the blog, insert videos and social media posts within the articles, and highlight quotes to make your articles even more readable", says Robert, who offers college homework help online. Here are some more cool features of this blog:
Professional customer support
High-quality graphics
Responsive designs
Pre-built layouts
Translation in 7 languages
Here's a theme that has been downloaded by millions of users. A clean WordPress theme for accomplishing all your business goals, Travelify has all the fresh features for you. You may turn off the slider with just one click, put a customized background image for your brand and unleash the full potential of this theme. Here are some of its best features that will help you escalate your business:
Customized logo
Ready for transition
SEO friendly
Plugins-friendly
Many bloggers and content marketers rely on this theme. This theme allows for easy email marketing and opt-in forms. "You can set your website/blog with just a few clicks and keep your business up and running. There are premade page templates for blog page, default and archives," says Sia, who works for MyAssignmentHelp4u . Take a look at some other features of this theme:
Featured content widgets
Customizable theme
Support for text-based logos
Mobile responsive
WordPress themes can be superbly effective for content marketing. So wait no more and get your site up and running in no time. Pick a theme based on your requirements and content style and start creating loads of content to attract the right audience for your business.
About Author:-
Emma Jackson is specialist in content writing, blogging and exploring new topics. Emma is also a part contributor of GoAssignmentHelp that provides assignment writing service. She loves to write topics like marketing, education and assignment services.